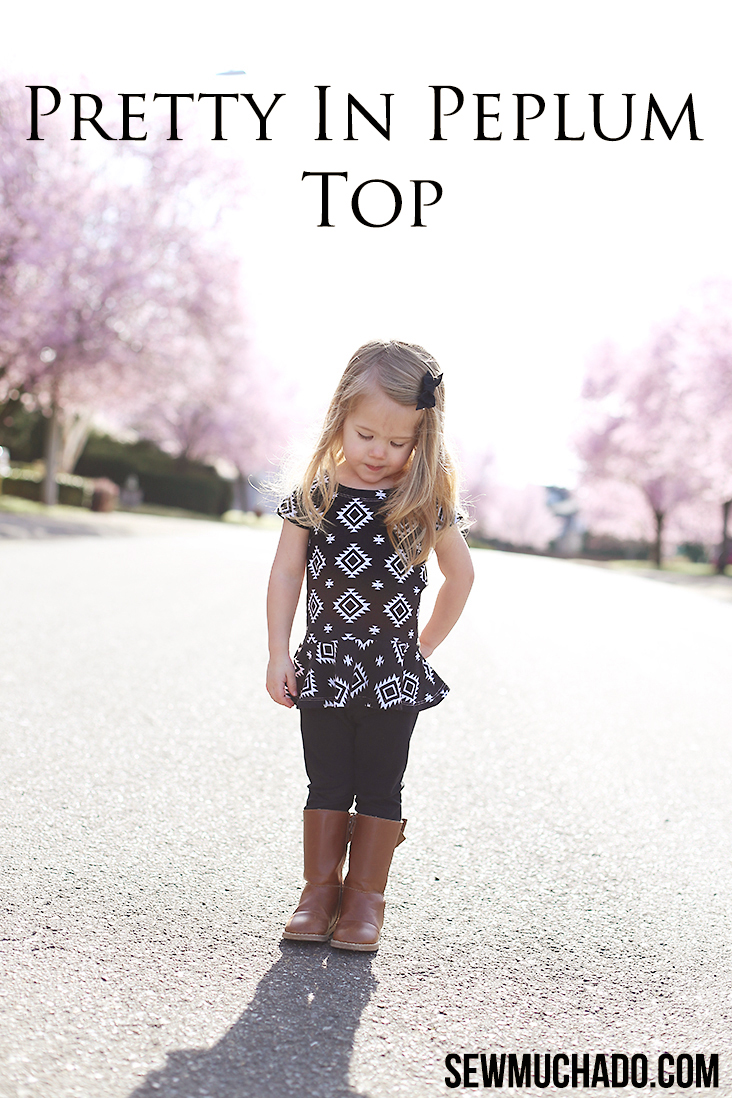 I'm happy to be joining in on the Riley Blake Designs Knit Love Blog Tour today! I'm sharing this knit peplum top that I made for Lola with my Pretty in Peplum Dress & Top Pattern.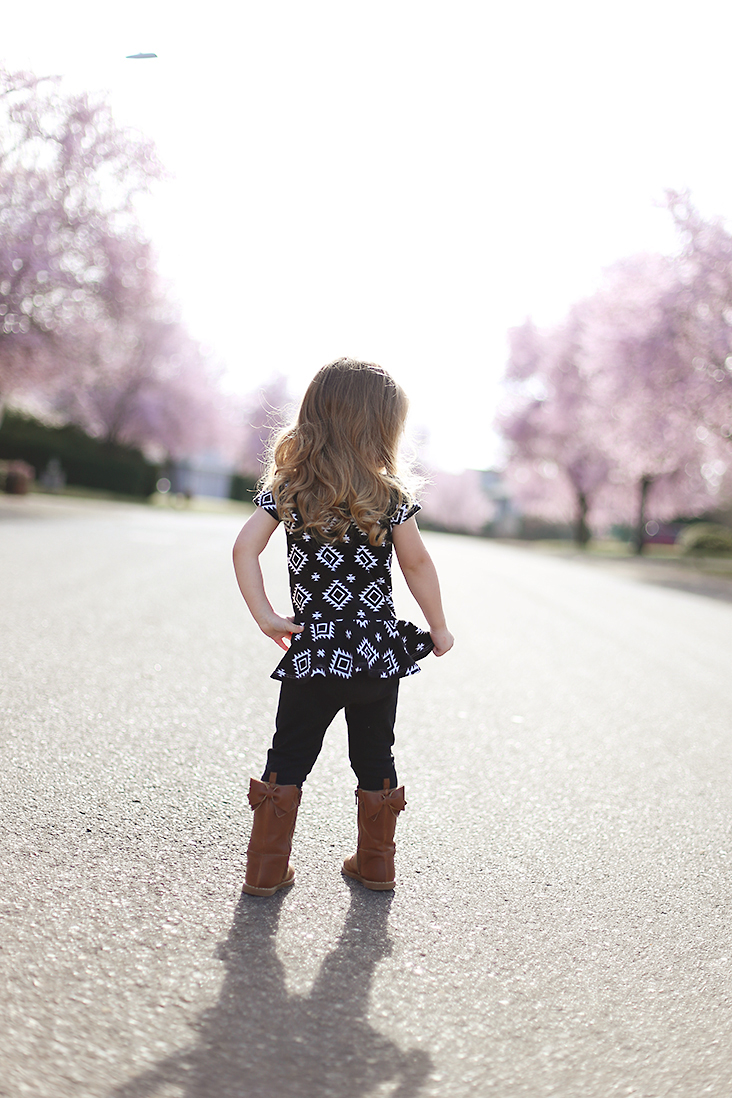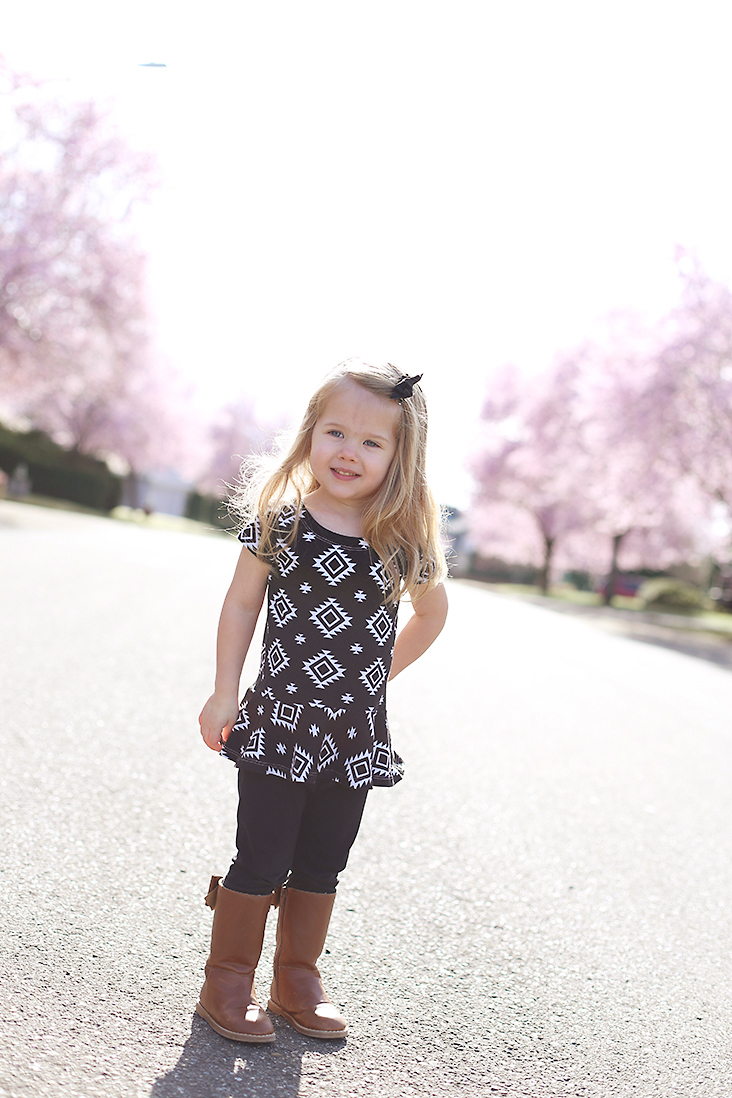 It didn't take me long to choose which of Riley Blake's knit fabrics I wanted to use. I love this Black Aztec Knit, and it was a dream to sew with. It is a nice medium weight, and has wonderful stretch recovery. And it was perfect to pair with her Gap boots.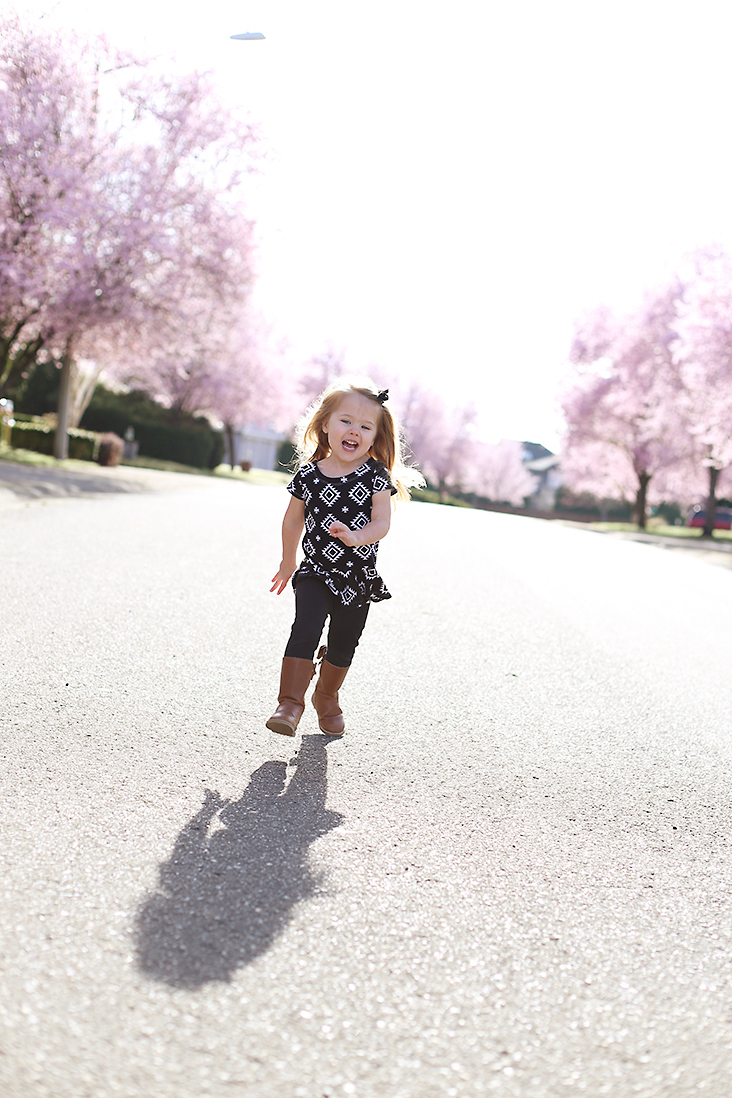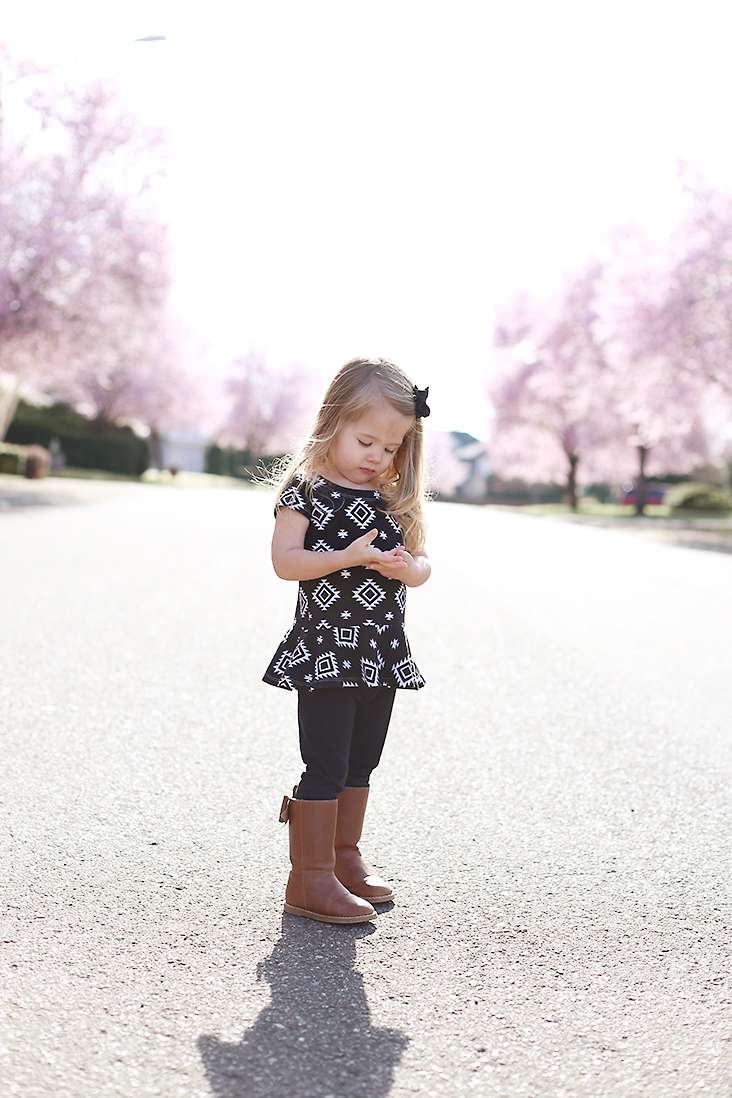 Sewing with high quality knits makes such a difference! It makes sewing so much more enjoyable, and I loved sewing with this knit from Riley Blake. I'm hoping that I may have *just* enough fabric left over to make Hattie a matching peplum top using this free pattern that I recently shared.
I would recommend using vinegar or a color fastener when pre-washing it, as I had a bit of the black bleed onto the white in some areas. It's faint enough that no one else would probably notice, but I wish I had taken more precautions during pre-washing.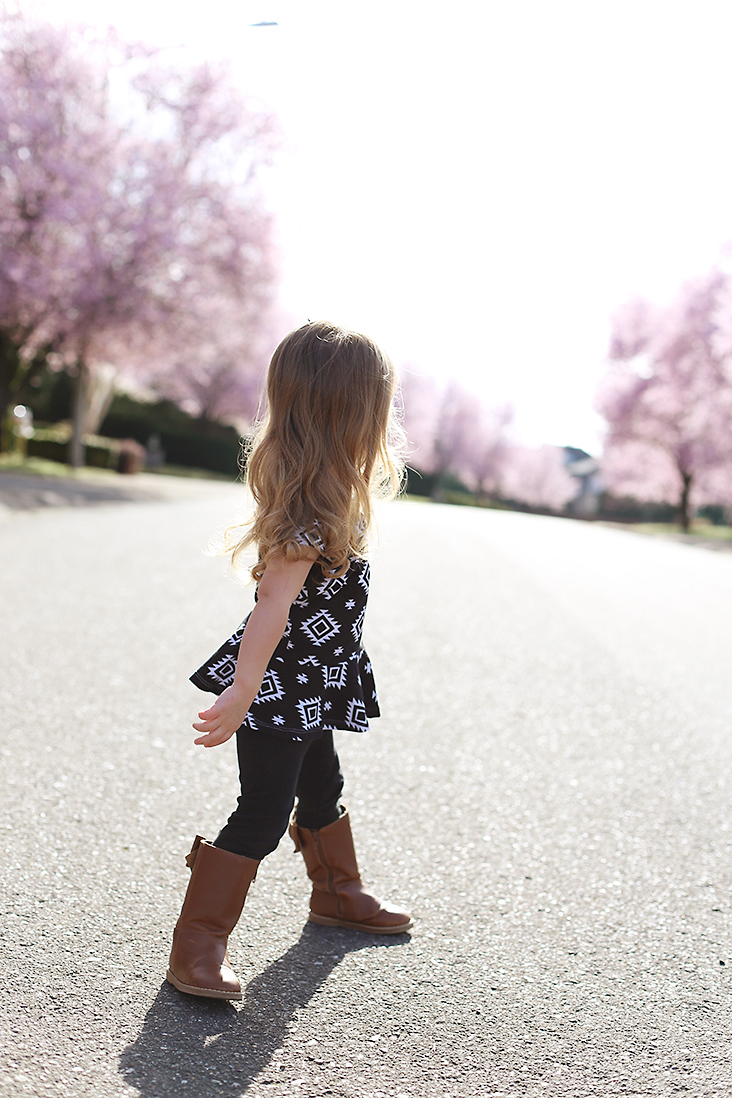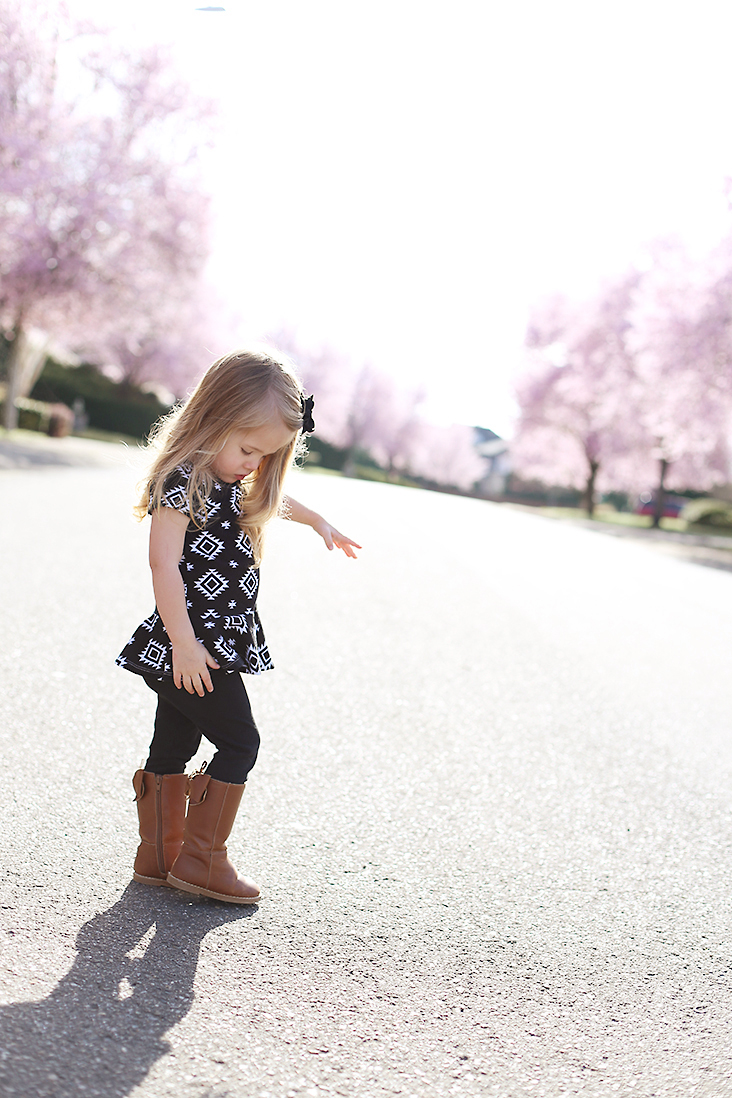 I chose the short sleeve option (the pattern has short, 3/4, and long sleeve options), knowing that it would be a great staple top for spring and summer. I originally was going to make the dress version, but she already has a closetful of dresses (and I have a couple more in the works), and I knew she would get a ton of wear out of a top, so I went with that.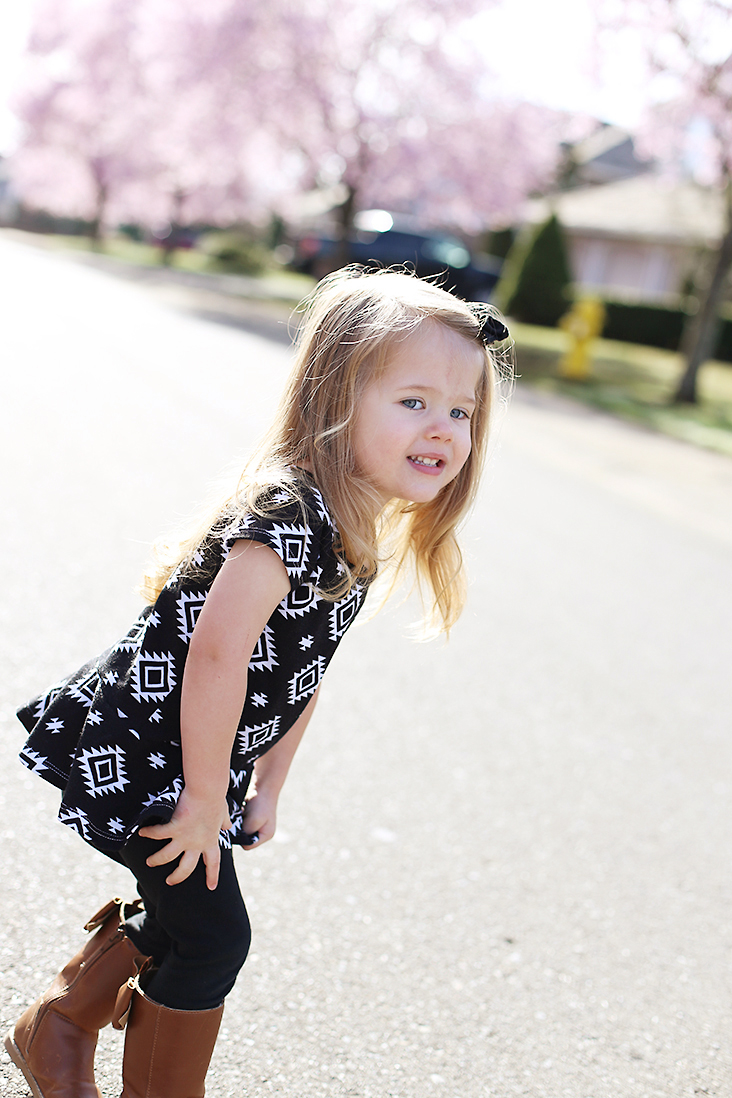 For the topstitching, I used white coverstitch thread for contrast. One thing I love about sewing and is how such little details such as thread color can make such a difference in the finished product. I love the look the white adds to this top.
This little top works great layering with a cardigan on chillier days too (which may be my favorite look).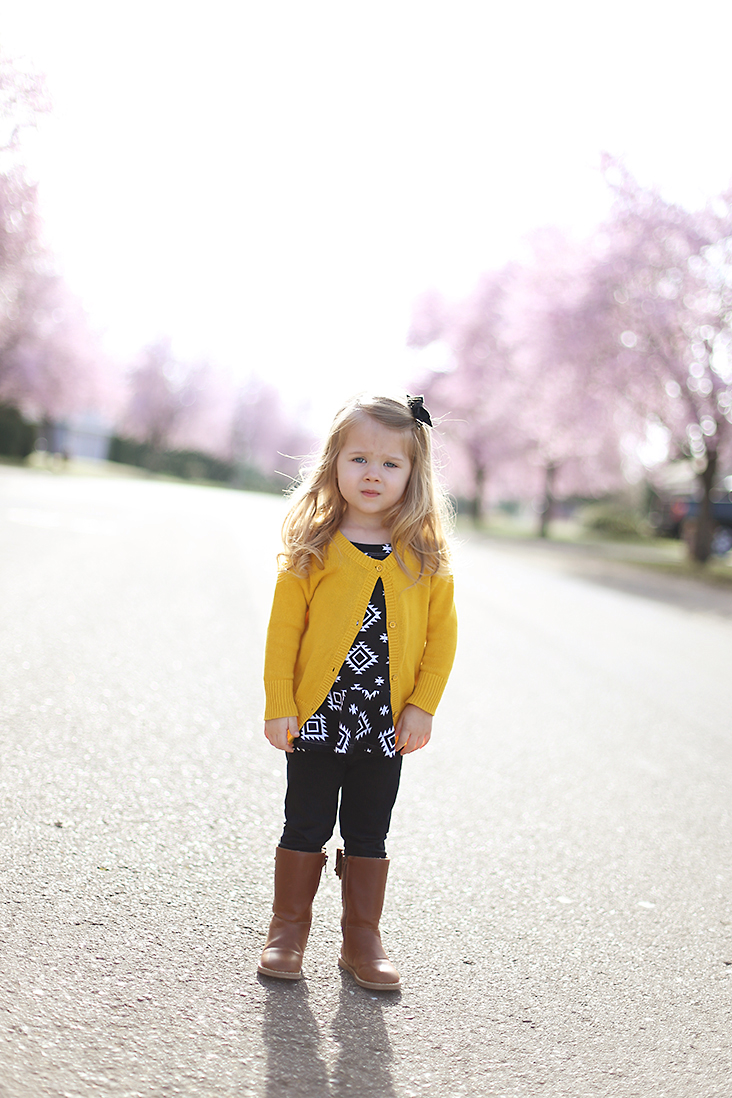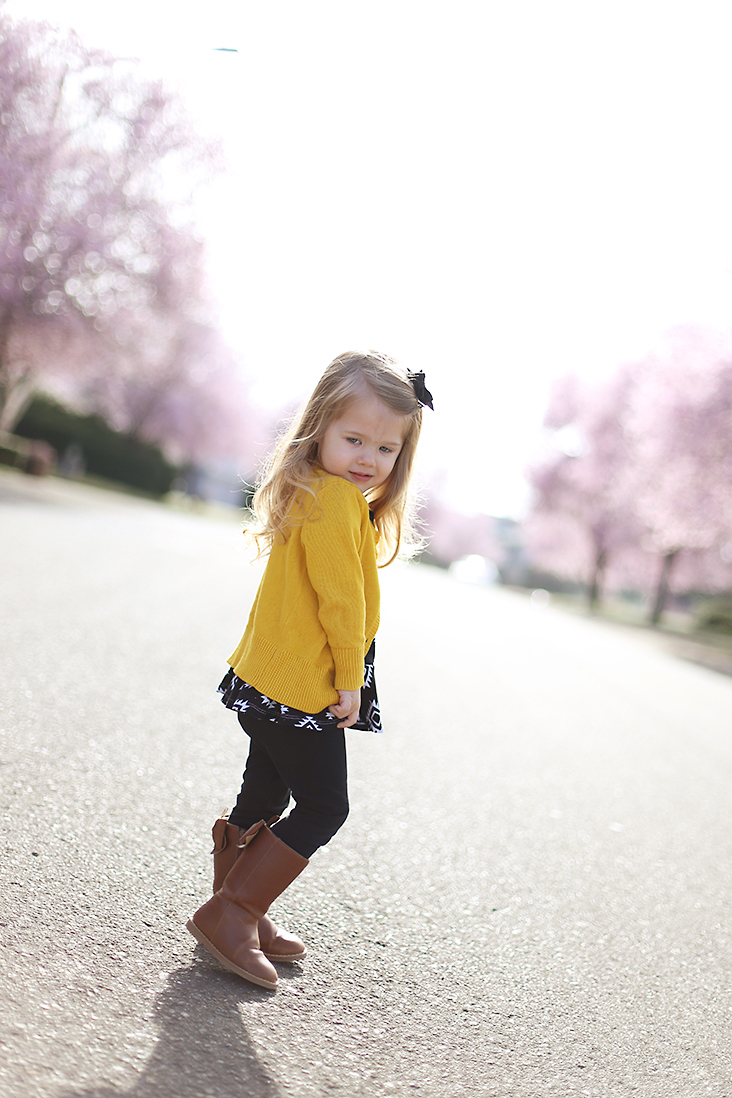 Anything that Lola can twirl, run, jump, and dance in gets a big thumbs up from her, so needless to say, this new Pretty in Peplum Top is a hit!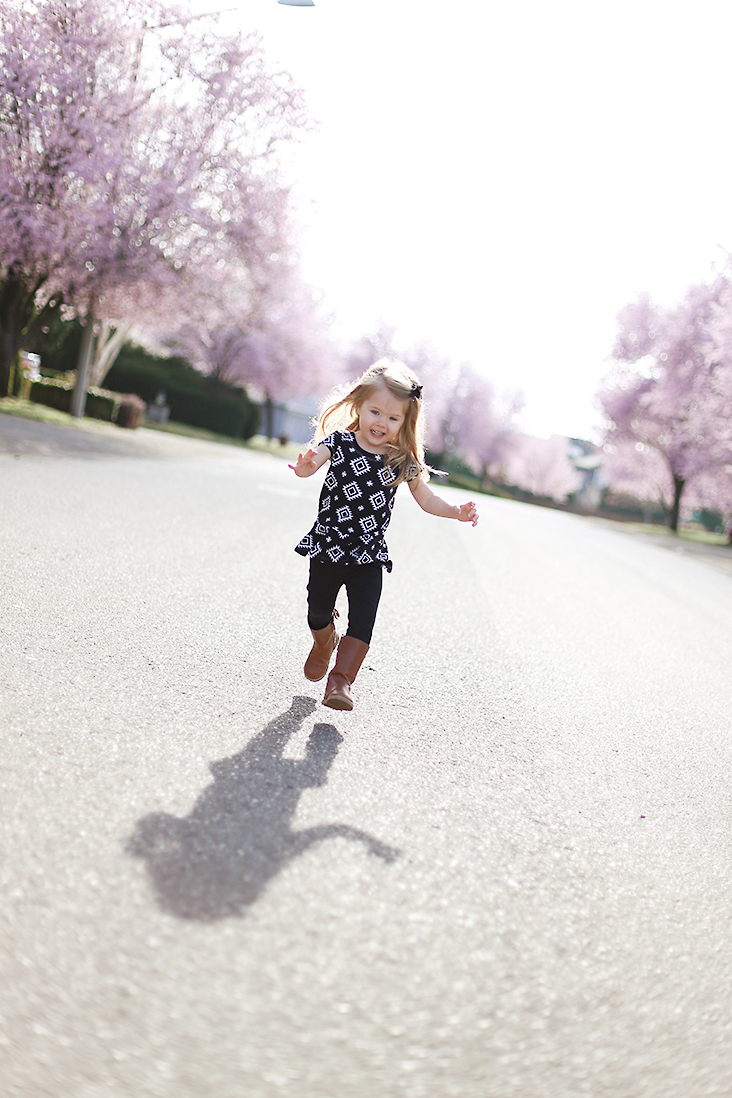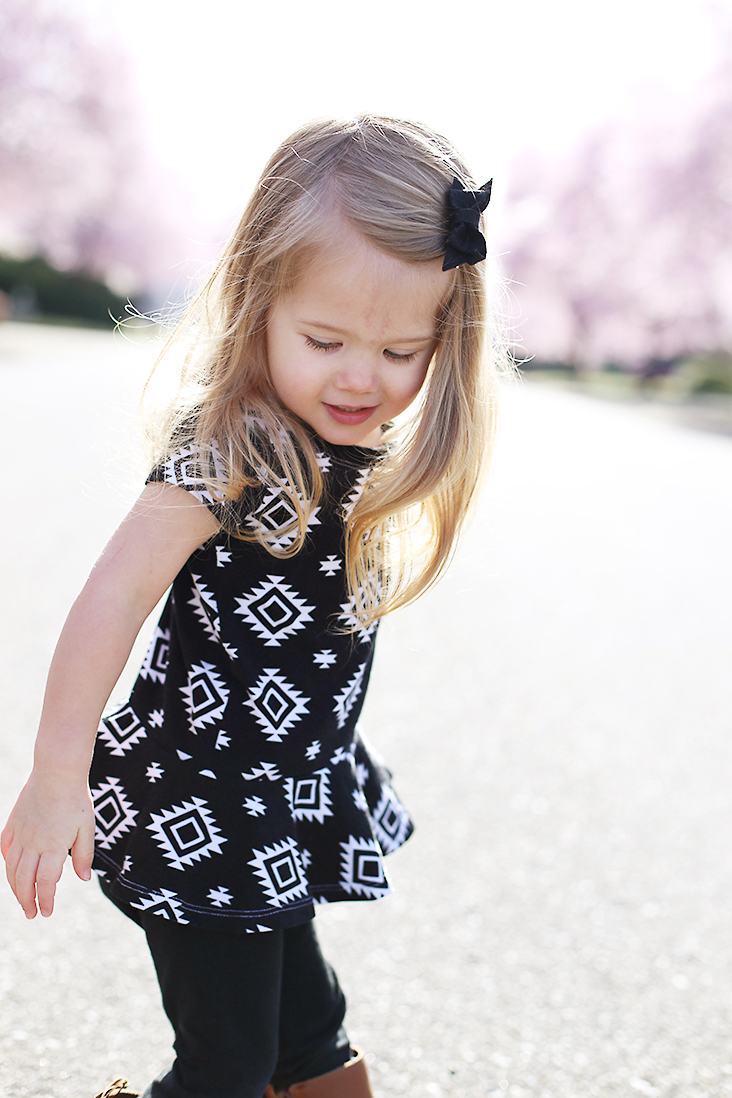 Details:
Fabric: Aztec Black Knit from Riley Blake Designs
Pattern: Pretty in Peplum Dress & Top PDF Pattern by Sew Much Ado
Hair bow: Simple Bows Tutorial from Ruffles & Stuff
Boots: Baby Gap
Cardigan: Old Navy