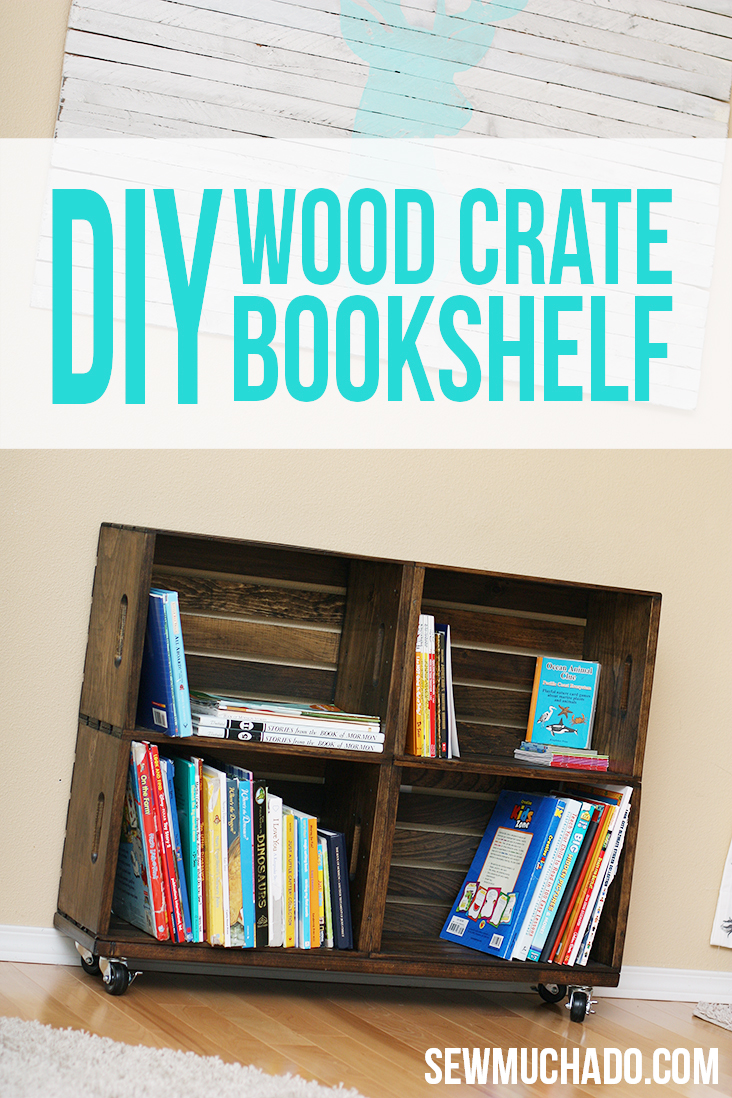 So, I kind of have a thing with bookshelves. Not really a love-hate thing, more of a hate-hate thing. [Read more…]
I will be on the road for the next few days, but I will be back soon.  I have plans to add some new tutorials and once I am back to my regular printer that actually has a scanner, I will get going on it all.  I found this picture of the first quilt I made for Wyatt.  The fabric is all from
JoAnn
.  I love that place.  Even though they don't have all the super cute fabric that you have to get online or at a quilting store, I still love it.  Wyatt loves it too, cause he gets lots of Cheerios while he's there to keep him happy, and there's always lots of "mature" ladies to give him attention.
You know those yucky shopping cart handles and high chairs that they have in restaurants that babies like to teeth on?  Well they're probably the reason that I didn't let Wyatt sit in the Walmart carts until he was 8 months old!  I didn't want to find out if he liked to chew on them or not.  I found a great pattern online to make a simple shopping cart cover.
I used the basic idea from the pattern and just altered it a bit.  The link has a basic and a more custom fitted cover, I did the simple because I wanted it to fit in lots of different carts and high chairs.  Also, I did not put any batting in it as was suggested because I wanted it to fold up small enough to fit in my diaper bag or the bag that I haven't made yet to carry it in :).  I used 2 layers of home decor fabric so it was still plenty thick without the batting.  I will post pics as soon as I remember to take my camera to Walmart to get a picture of it in action!  For now, you can find the link
here
.