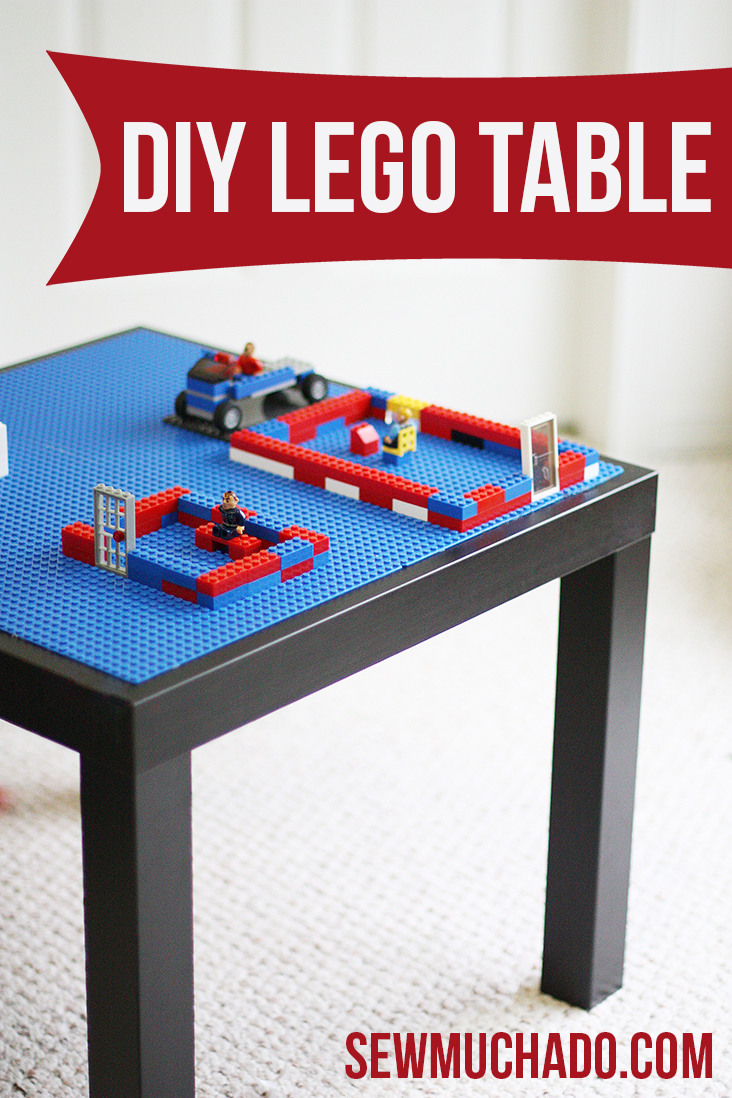 This quick little project had been on my mind for some time – I first saw the idea on U-Create and then another version by Christie of A Lemon Squeezy Home, and I was glad to check it off my mental list before Hattie was born. We had bought the Lego plates for the boys for Christmas (you can find them for $4.99 each on Amazon here), and the next time we headed to Ikea, picked up the side table for $9.99.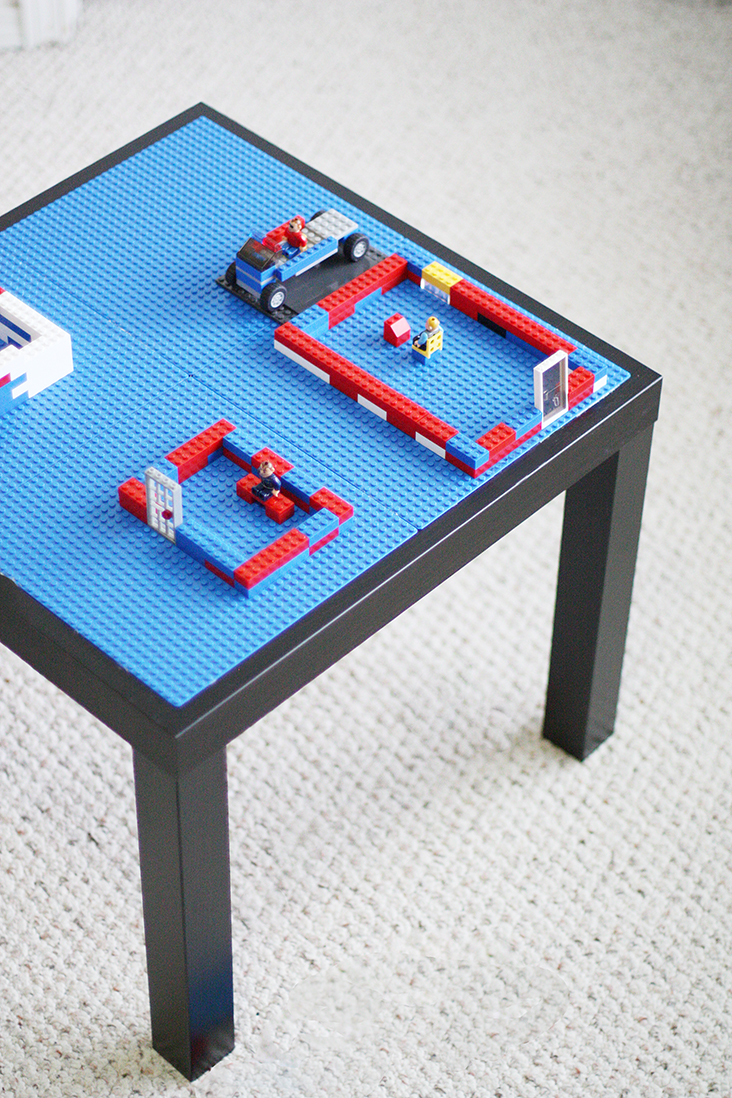 Four of the plates fit perfectly on the table with a 1″ border around the edge. Once the table was assembled, we used Gorilla Glue to glue the plates to the table, and after letting it dry, it was done! The Gorilla Glue expands A LOT while it's drying, so be sure to keep it far from the edges of the plates. I kept mine at least 1″ away, and still had some areas where it started to sneak out around the edges.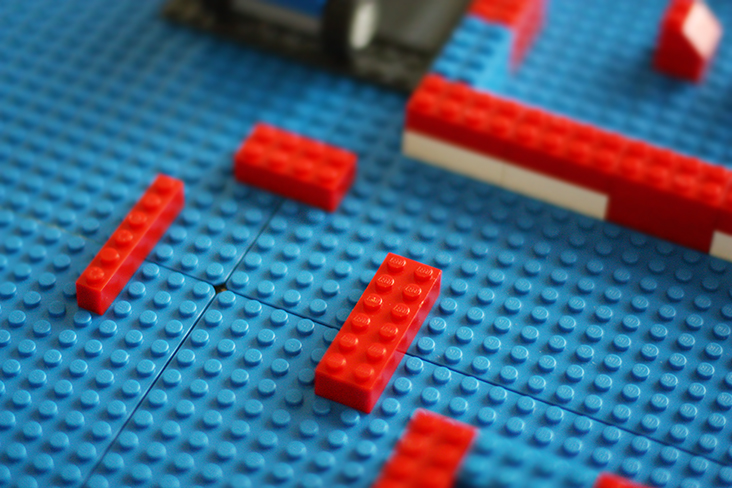 A piece of advice I learned from reading online was to use Lego pieces to attach the four plates together before they're glued down to get the spacing correct. Otherwise, if the plates are touching each other, pieces won't be able to overlap from plate to plate.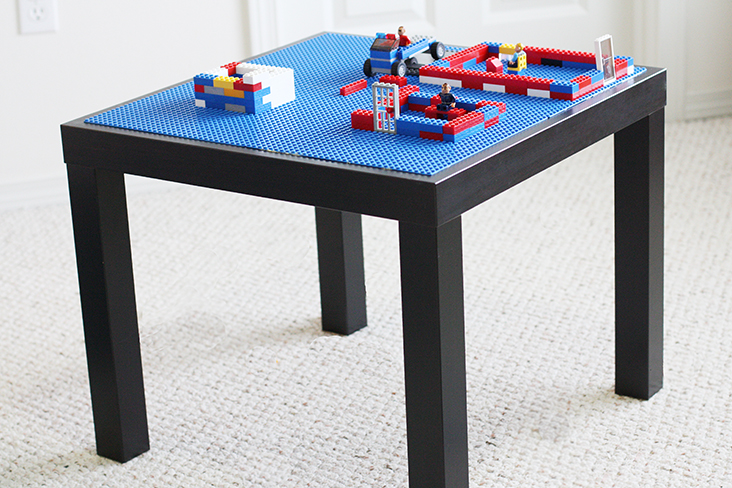 I love that it's not a huge table, and can easily be moved around when needed. The boys love playing on their table, and I love seeing what they make!