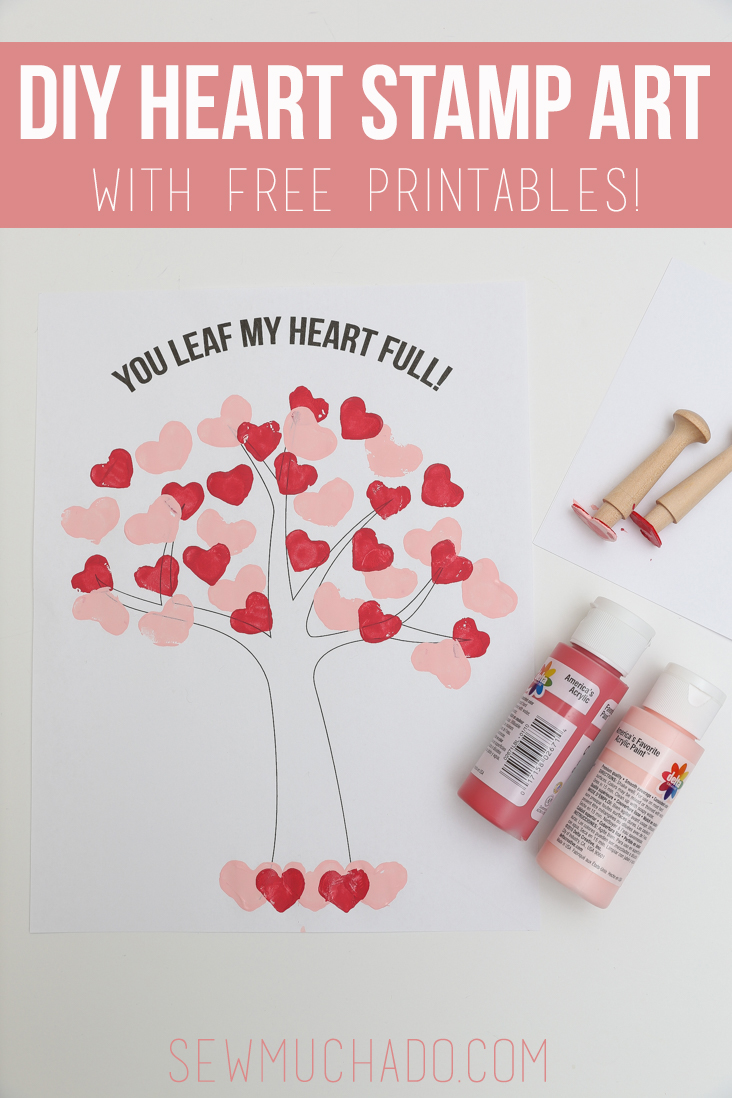 Who's excited for Valentine's Day?! Meeee. I think Valentine's Day is such a fun holiday, and I love all of the fun projects and crafts that come along with it! My kids are all at ages right now where they love to craft (the evidence is always on my sewing room floor), and I'm always on the hunt for new ideas to get them started. Today I'm sharing an easy Valentine's Day Craft, sponsored by Jo-Ann Fabric and Craft Stores, that will get you and your little ones in the Valentine's spirit!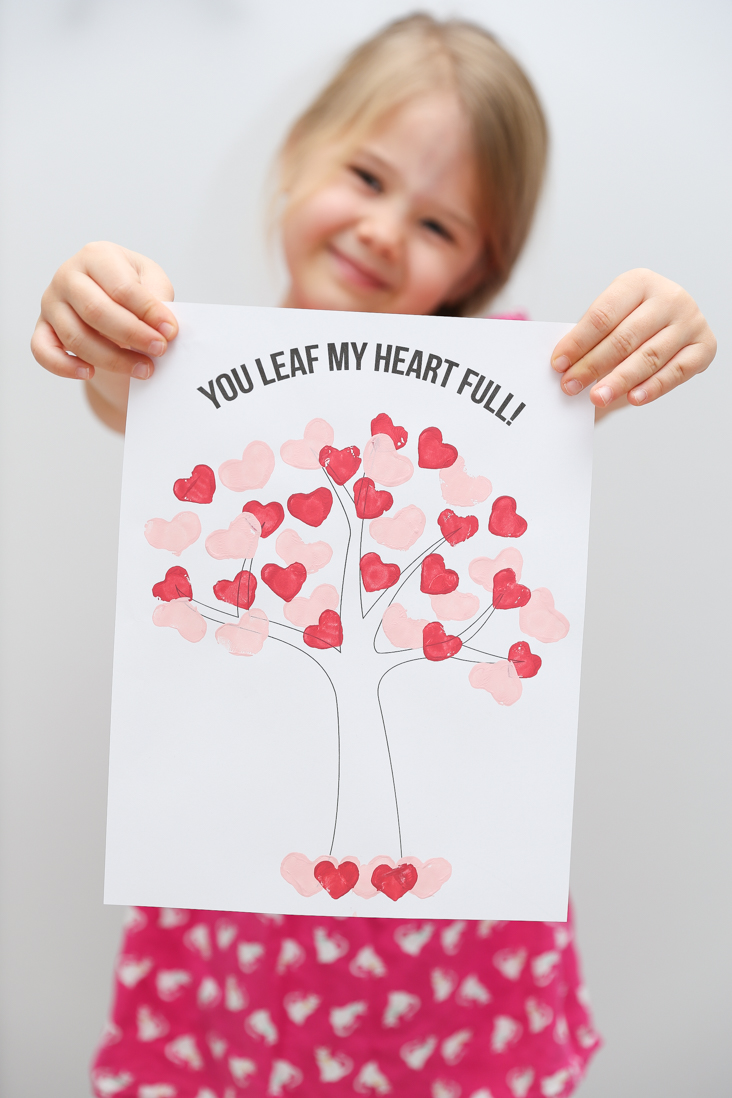 This Heart Stamp Tree Art project is fun for kids of all ages. Sweet Lola couldn't stop saying, "I love this!" while she was stamping away.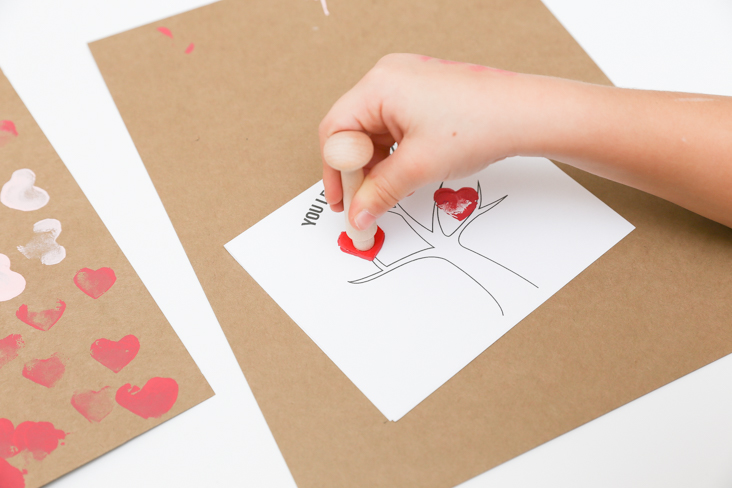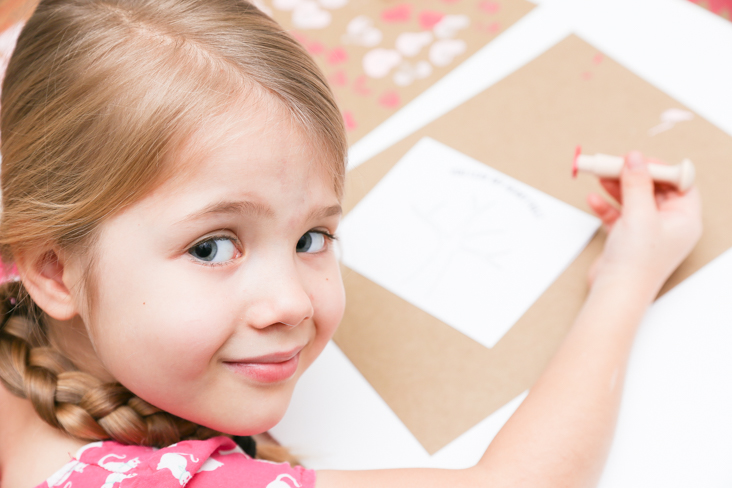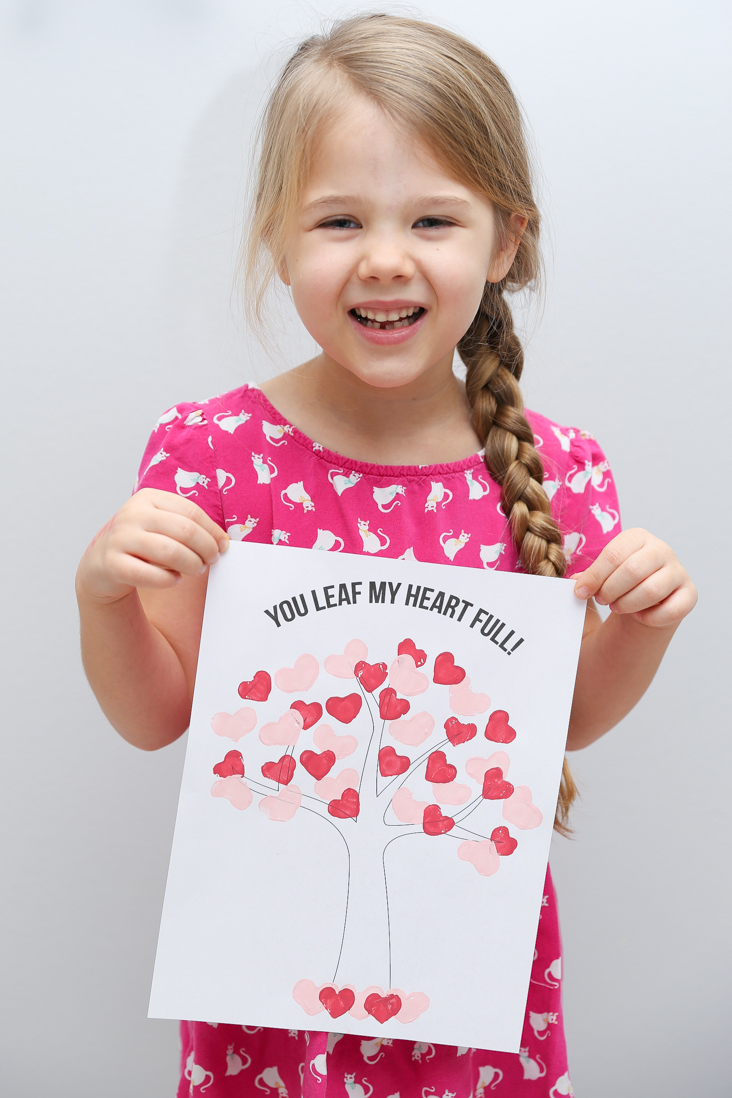 You can download the free printables below to make an 8.5×11" art piece or smaller Valentine's Day cards.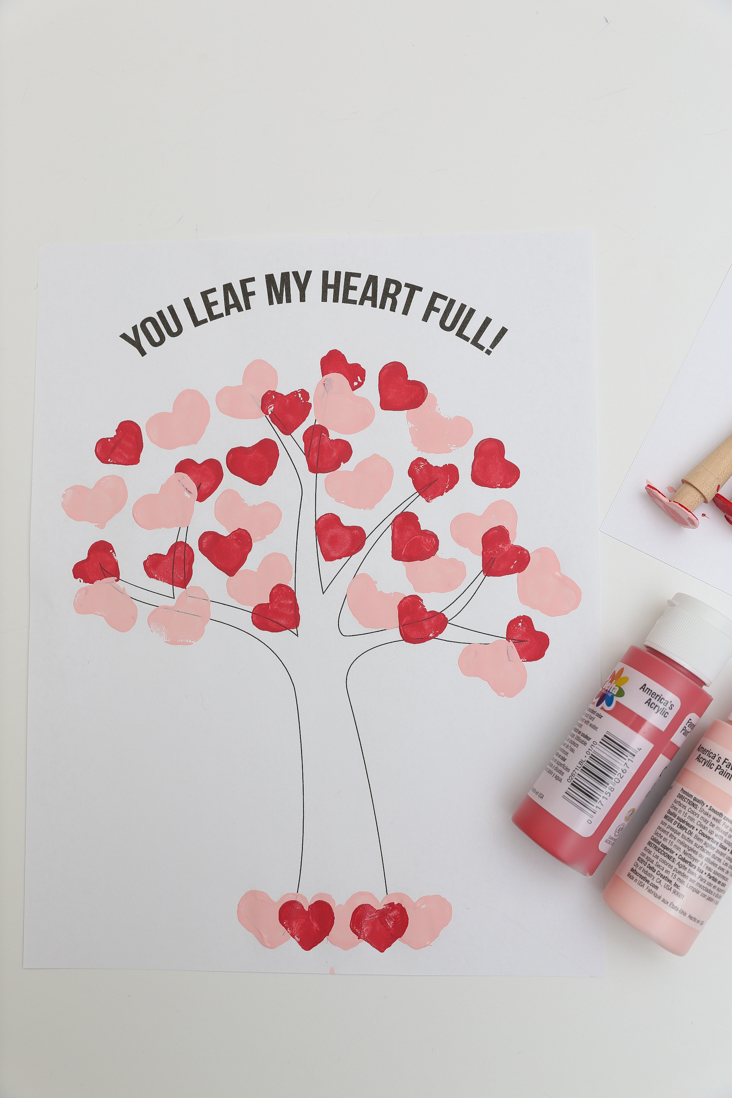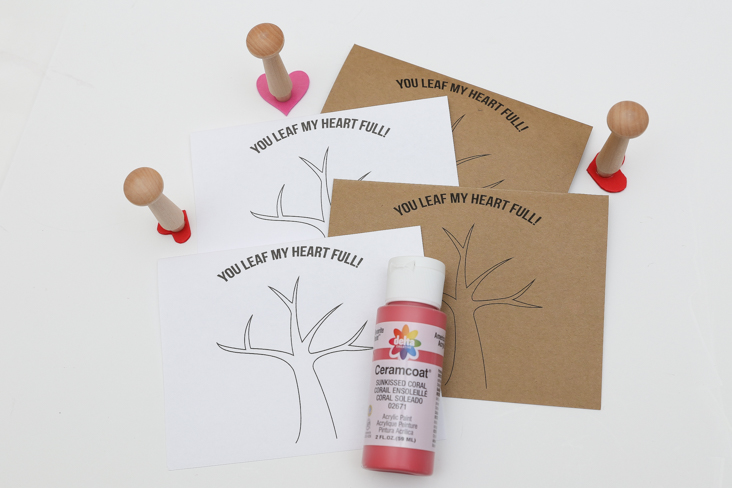 You can even bundle the supplies together in a kit for a perfect Valentine's Day gift for the little ones in your life! Just grab some treat bags and ribbon and you'll be set!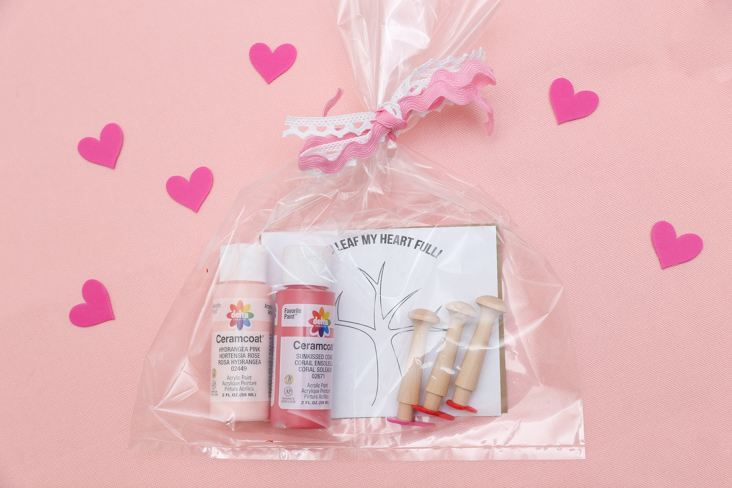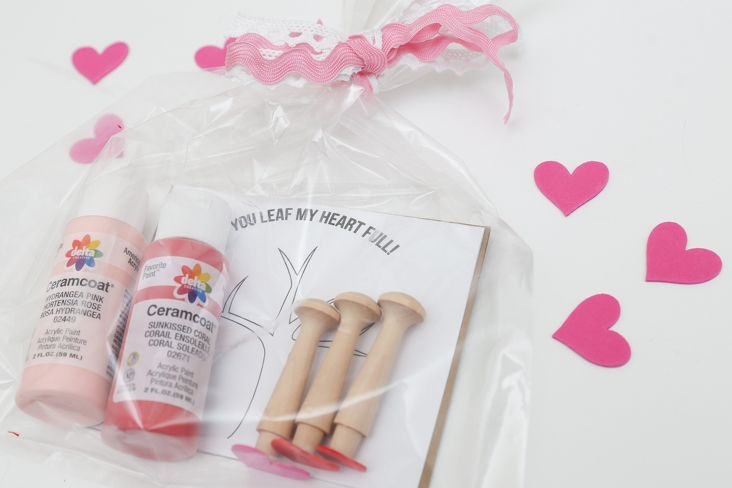 Let's get started!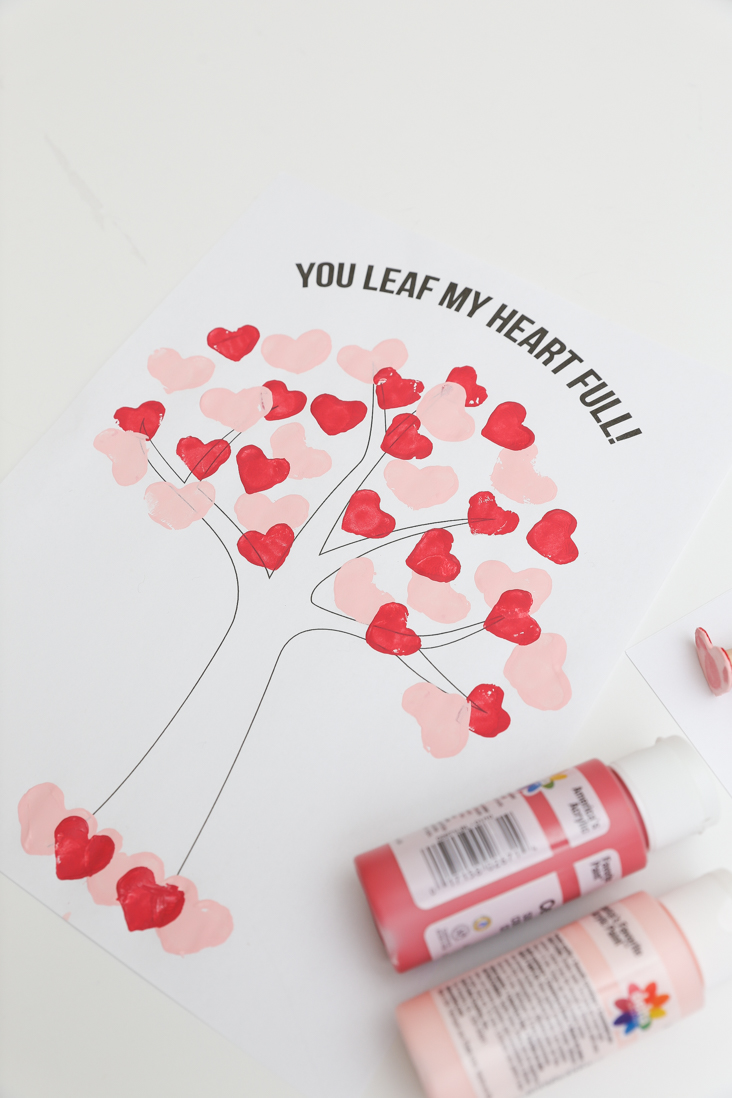 Supplies:
foam heart stickers or foam craft sheet
8.5×11" cardstock
acrylic paint – shades of pink or red
shaker pegs (for stamp handle)
e-6000 glue
scissors
cardboard (to protect surfaces and hold paint)
CLICK HERE TO DOWNLOAD FREE PRINTABLE (INCLUDES 8.5X11" AND CARD-SIZED PROJECTS)
Begin by either removing adhesive backing from pre-cut foam hearts or cutting your own from a foam craft sheet. Use a dab of e-6000 glue to attach flat end of shaker pegs to back of foam hearts and let dry completely.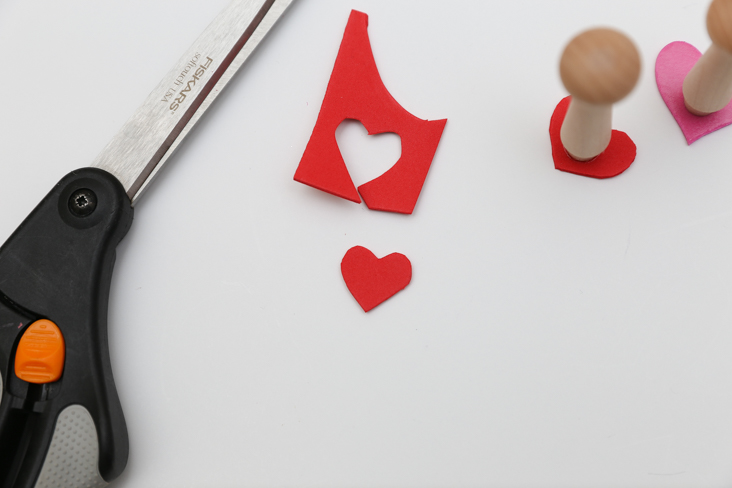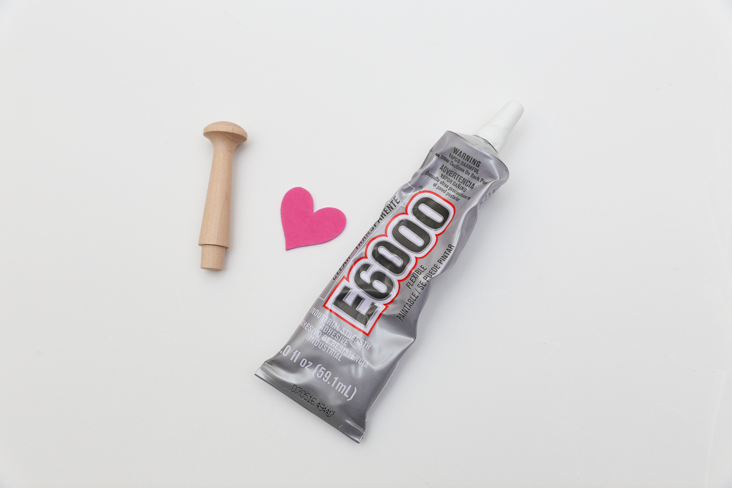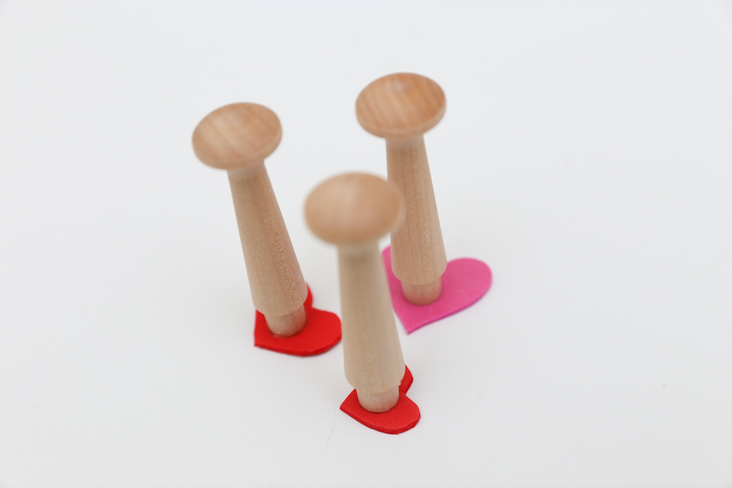 Use link above to print tree art pages. If making cards, cut page in half along dotted line and fold each card in half to make two cards.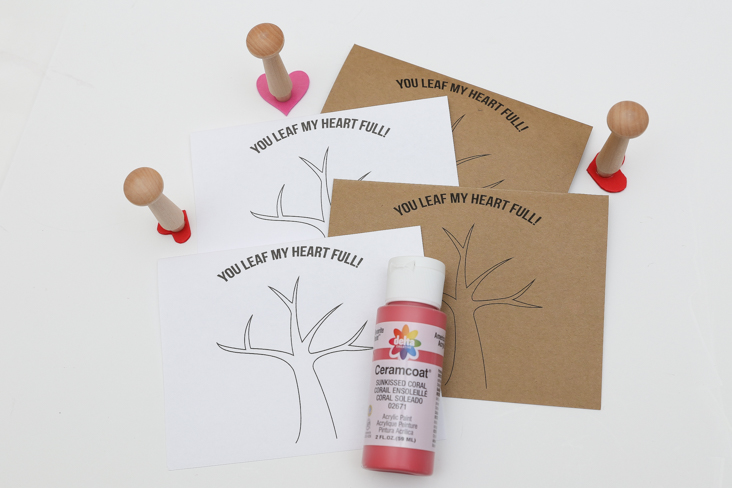 Put a coin-sized amount of each paint color on cardboard and dip one stamp into it. Dab a few times on cardboard until you like the stamping results.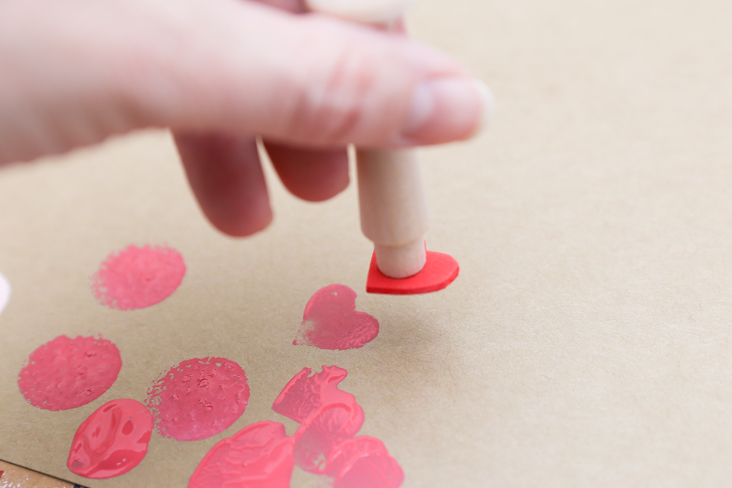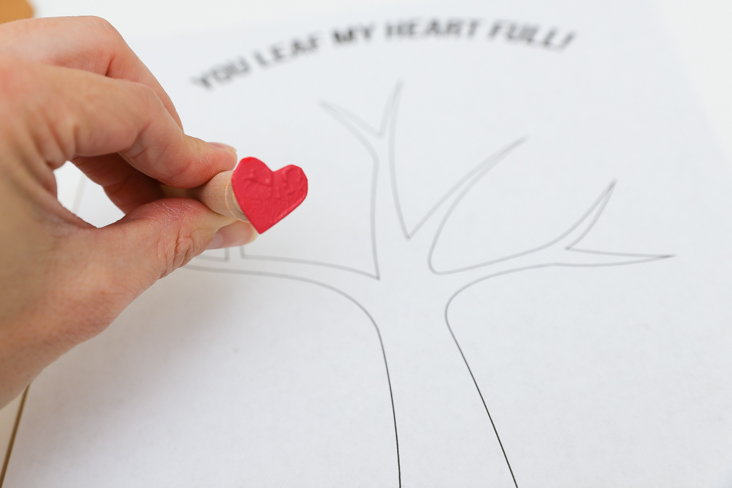 Start stamping on your cardstock as desired! Begin with one color, and once dry, move onto another color, repeating until your are satisfied with your art.
Tip: It's helpful to slightly roll the stamp from one side to the other to ensure complete coverage of paint onto the cardstock. Even the littlest hands can get the hang of this quickly after a few practices!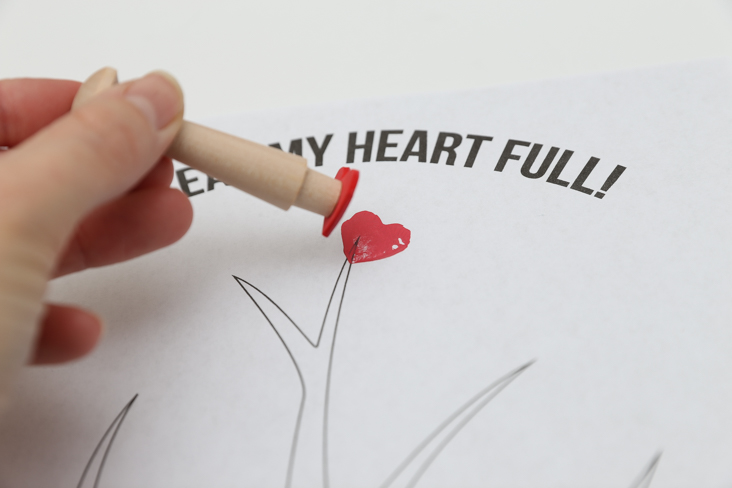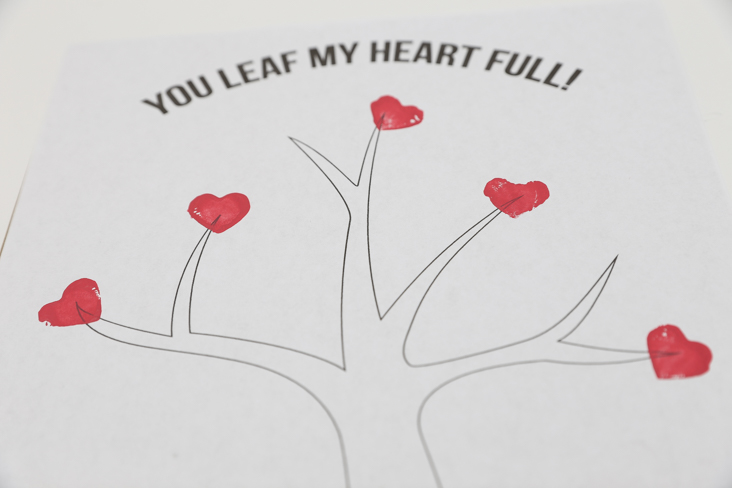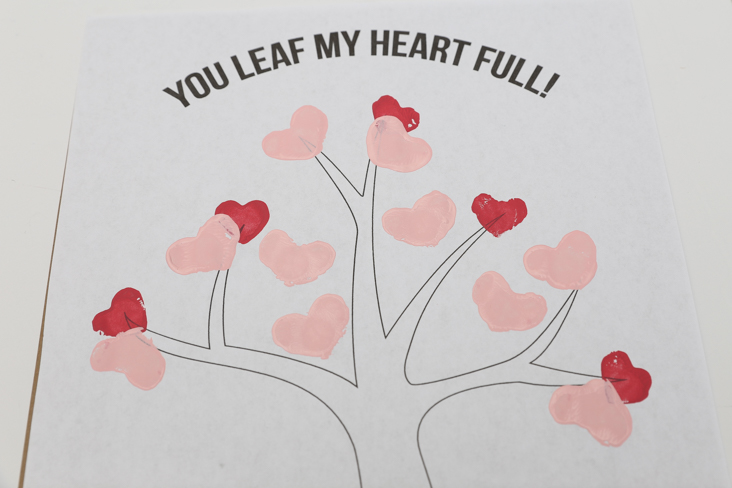 Great job! We hope you had fun making this Valentine's Day craft! Pin it on the fridge, or even frame it for some sentimental Valentine's Day decor! Give yourself and your little one a high five, and have a Happy Valentine's Day! For more Valentine's Day free printables, check out our tutorials gallery!