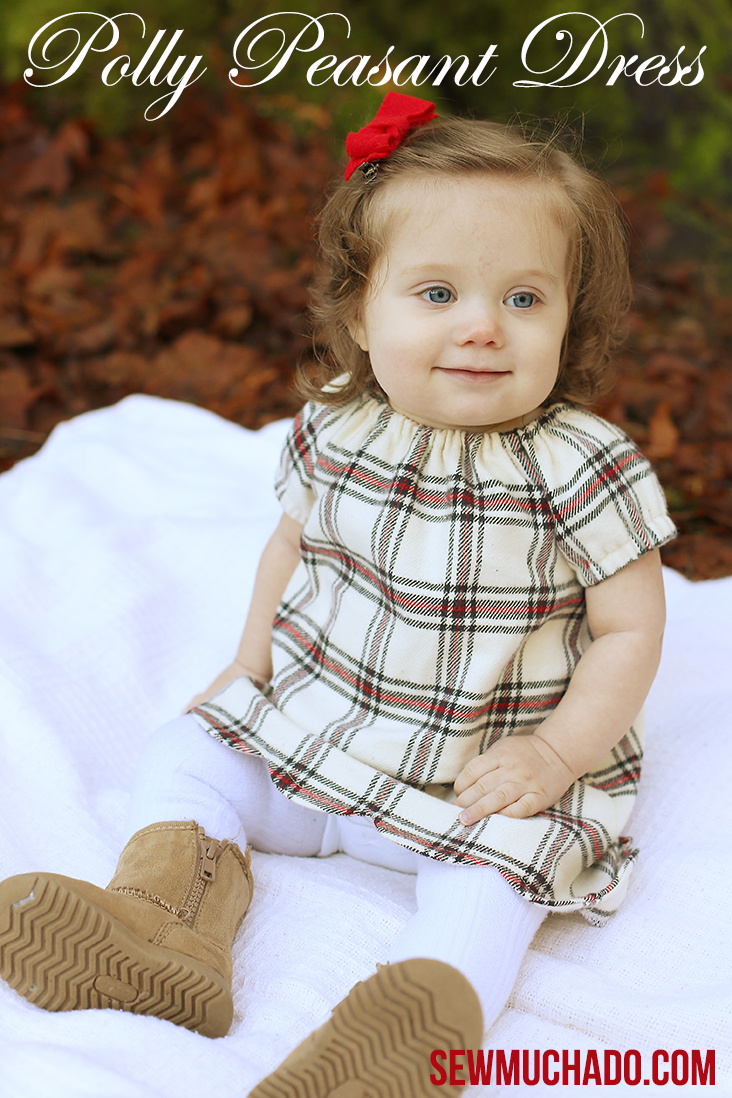 This week I get to share my kids' Christmas outfits with you! First up is Hattie. With so much great plaid fabric available right now, I decided to do a "plaid Christmas". For the kids, at least. The jury is still out on what I'll wear…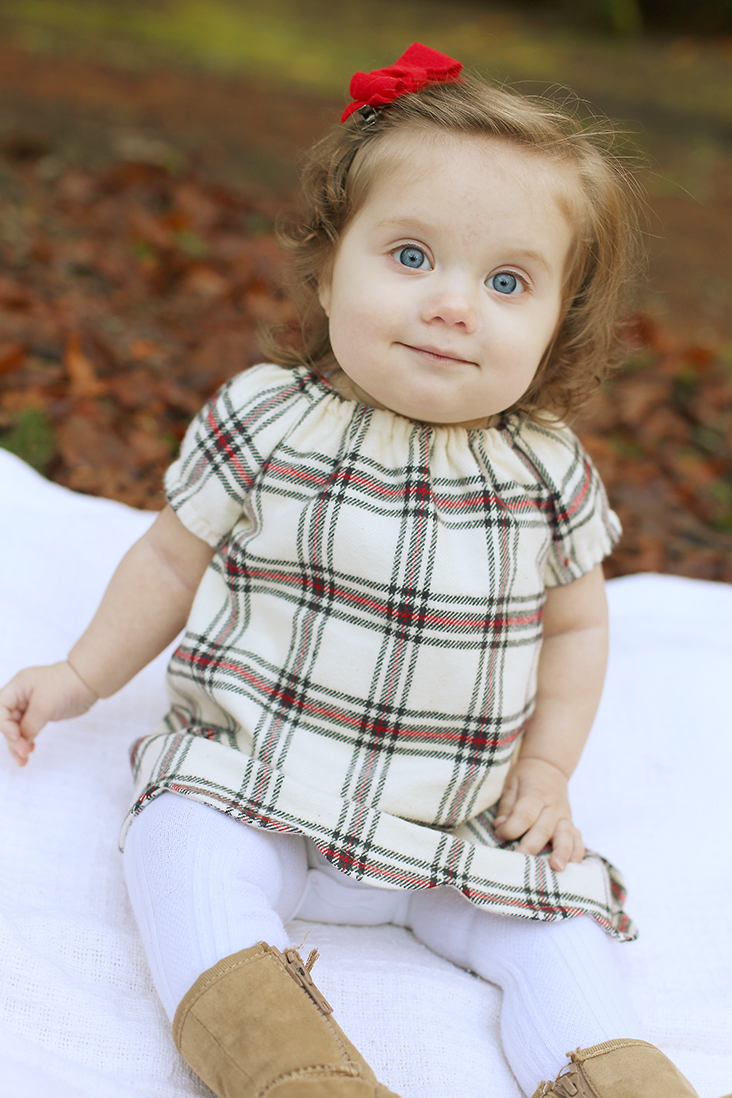 I wanted to make something simple but sweet for Hattie, so I used my Polly Peasant Dress Pattern with the scalloped hem option. I hadn't made one of these dresses in quite awhile, and forgot how much I love making them!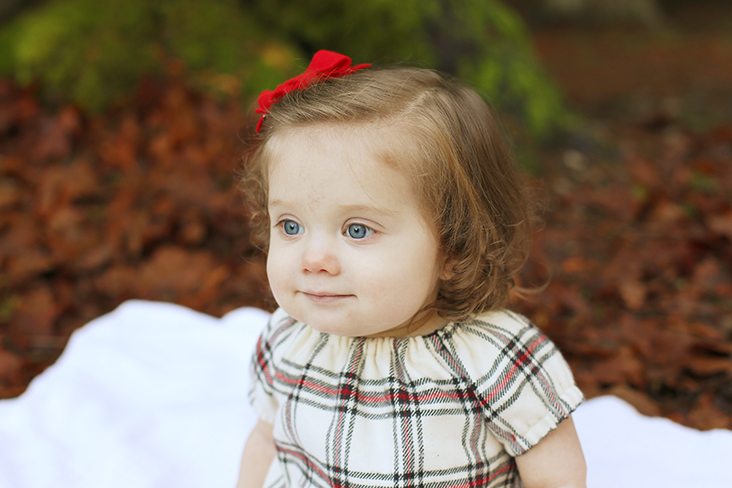 The scallops add just the perfect amount of detail, and are so fun to sew!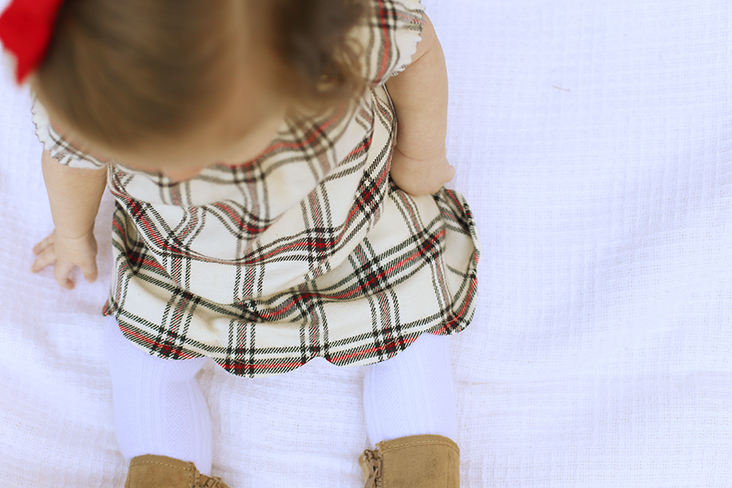 The plaid fabric is a flannel I found at Jo-Ann (they have such a great selection of plaid flannel – I used another one for my boys outfits that you'll see soon). I was a bit worried that the dress would end up looking like a nightgown, but I'm so glad that didn't scare me away, because Hattie looks so cute and cozy in it, doesn't she?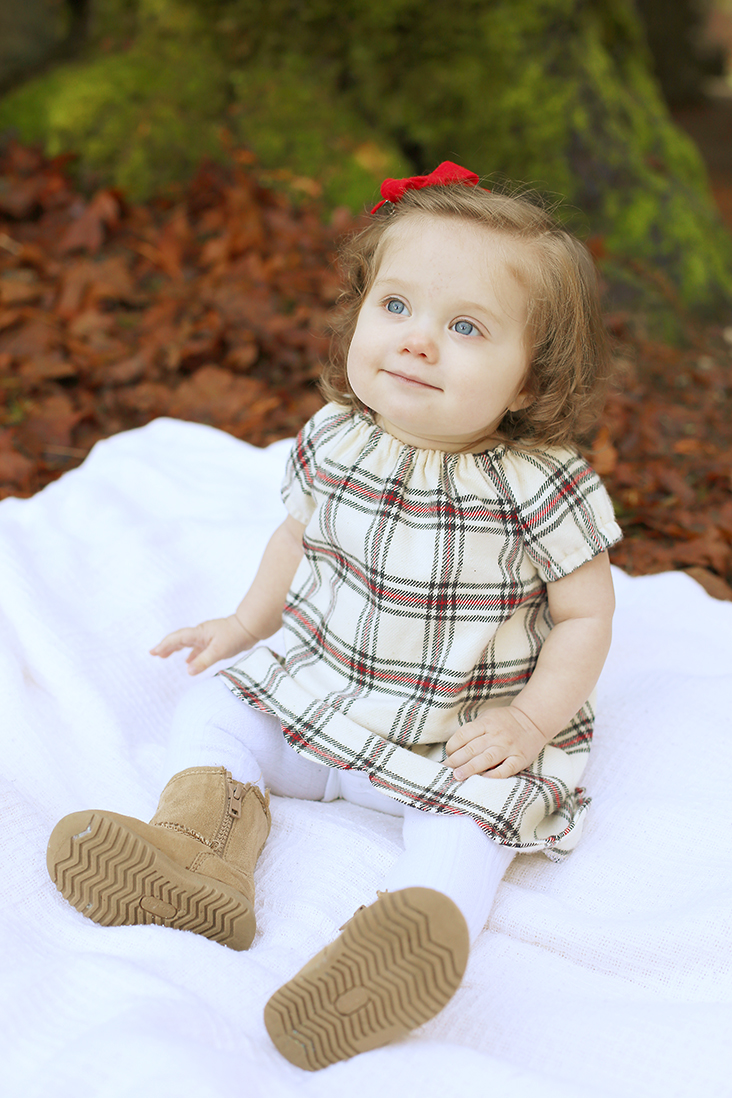 I also made a last minute hair clip out of felt for her using Disney's felt hair bow tutorial. Maybe I'm the last person alive to make a bow with her technique, but I had never seen it before and it will be the only way I make them from now on!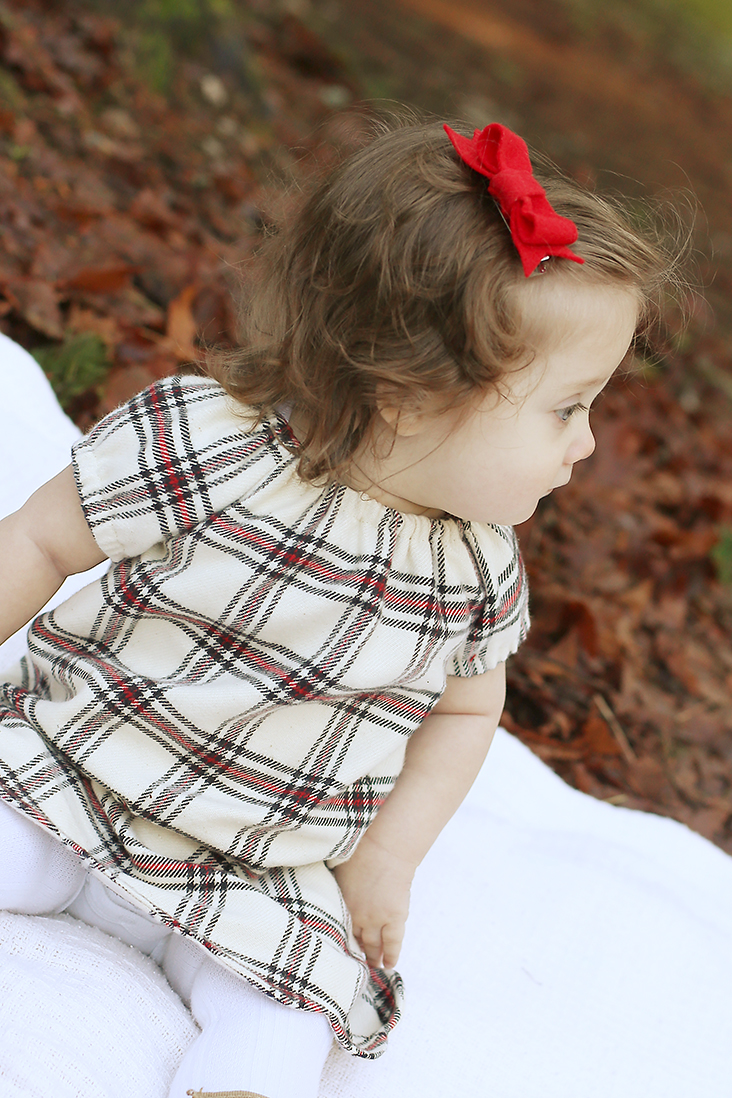 I'll be back soon with more plaid goodness!
Pattern: Polly Peasant Dress & Blouse
Fabric: Jo-Ann
Boots: Target
Baby: All mine ;)