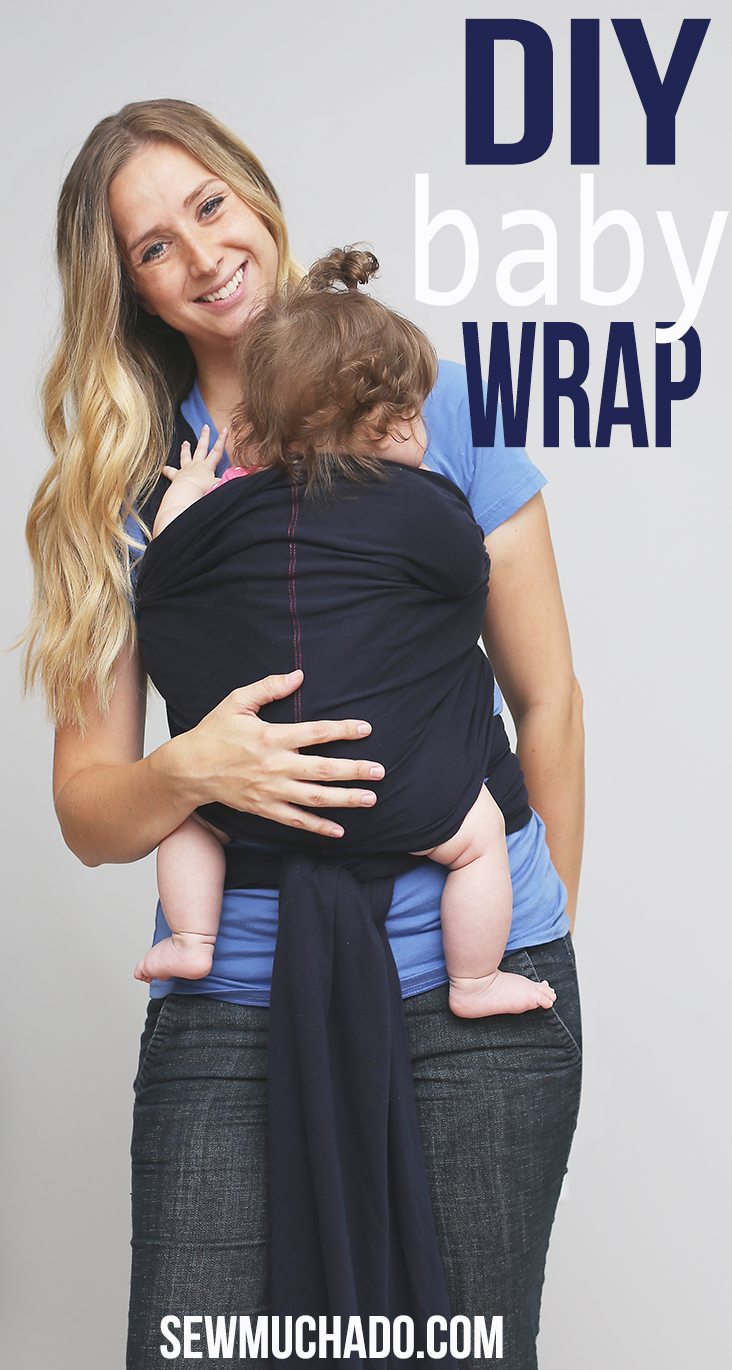 I made this DIY Moby style baby wrap shortly before Hattie was born, but wanted to wait until she arrived to post about it so you could see it in action.
Well, apparently I'm good at the waiting part, considering she's now 4.5 months old. Can you believe it?! I cannot. She was born with a full head of hair that seems to be growing at lightning speed :).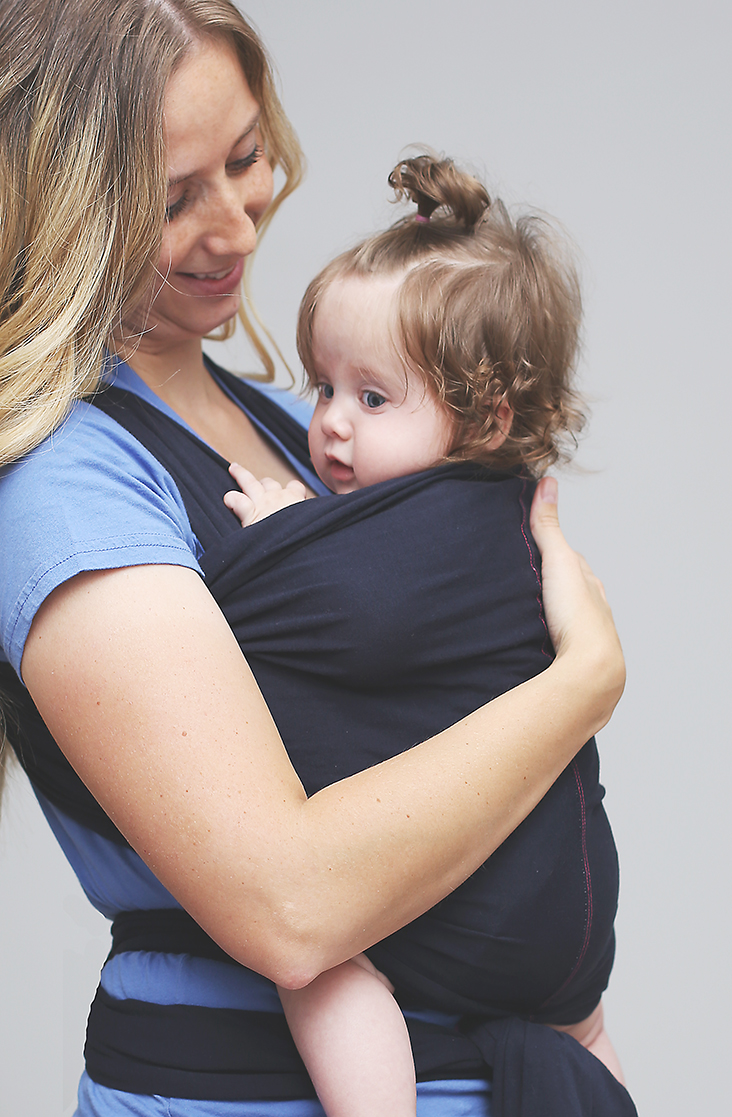 Marissa from Rae Gun Ramblings shared a tutorial that I followed exactly to make my wrap. There are a lot of similar tutorials, but I liked Marissa's best because it uses less fabric. Usually DIY wraps are one continuous length, cut at half of width of fabric off the bolt, which gives two wraps out of the length. Marissa pieced hers' together, using half the amount of fabric. Since I didn't have any friends or family having babies that needed a wrap, I thought that was a better route to go.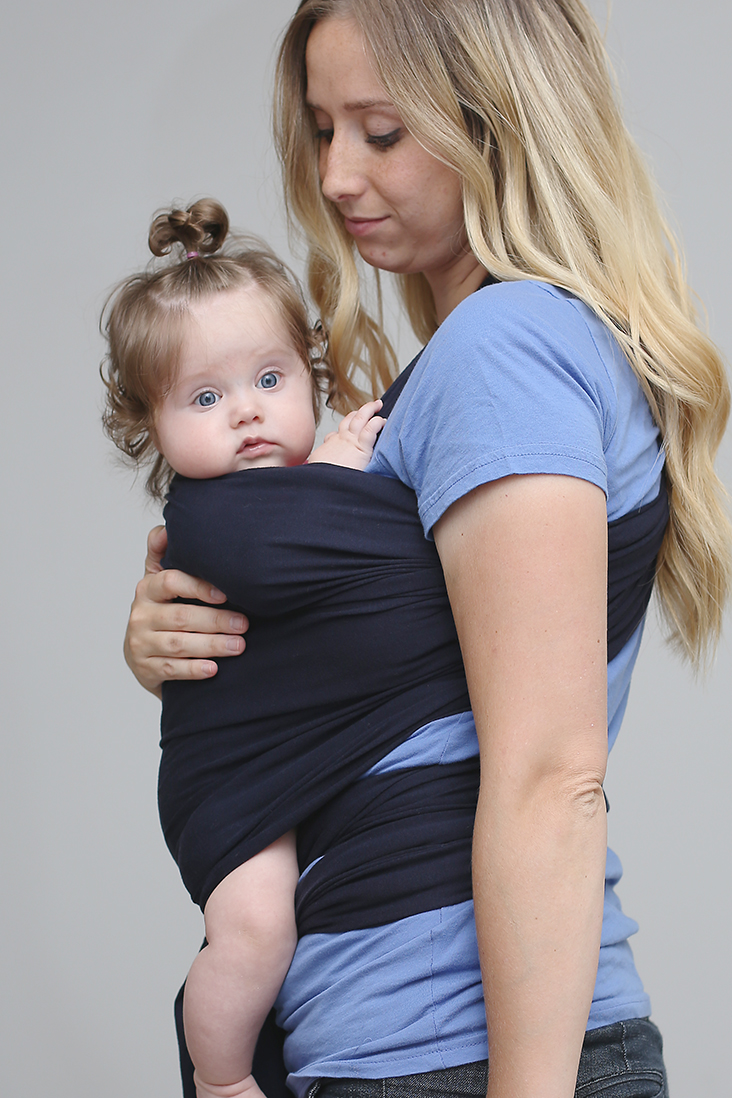 I also like that there's a seam in the middle of the wrap, which makes it easy to locate the middle when using (you start by placing the middle on your abdomen). I used my serger to stitch the seam, and then used my coverstitch with contrasting pink thread, because, to be honest, it was what was on my machine and I didn't want to change it.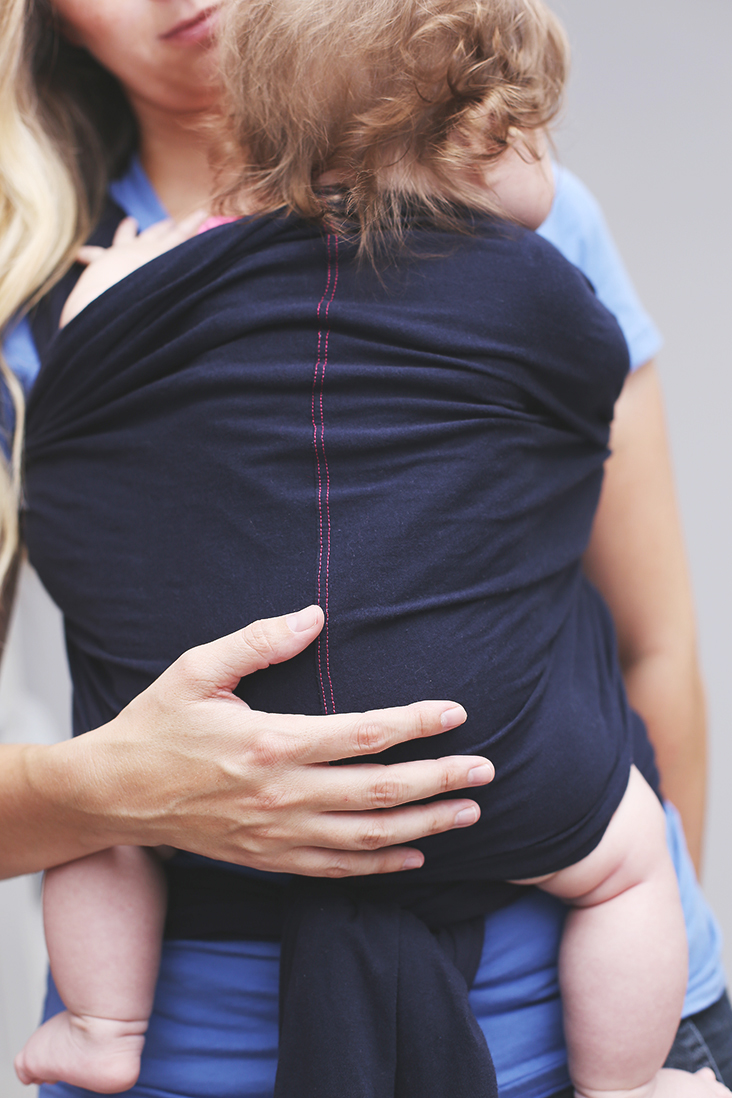 I use the wrap around home most often. I also have an Ergo carrier, which I love love love, but is a little more bulky for around the house than this wrap.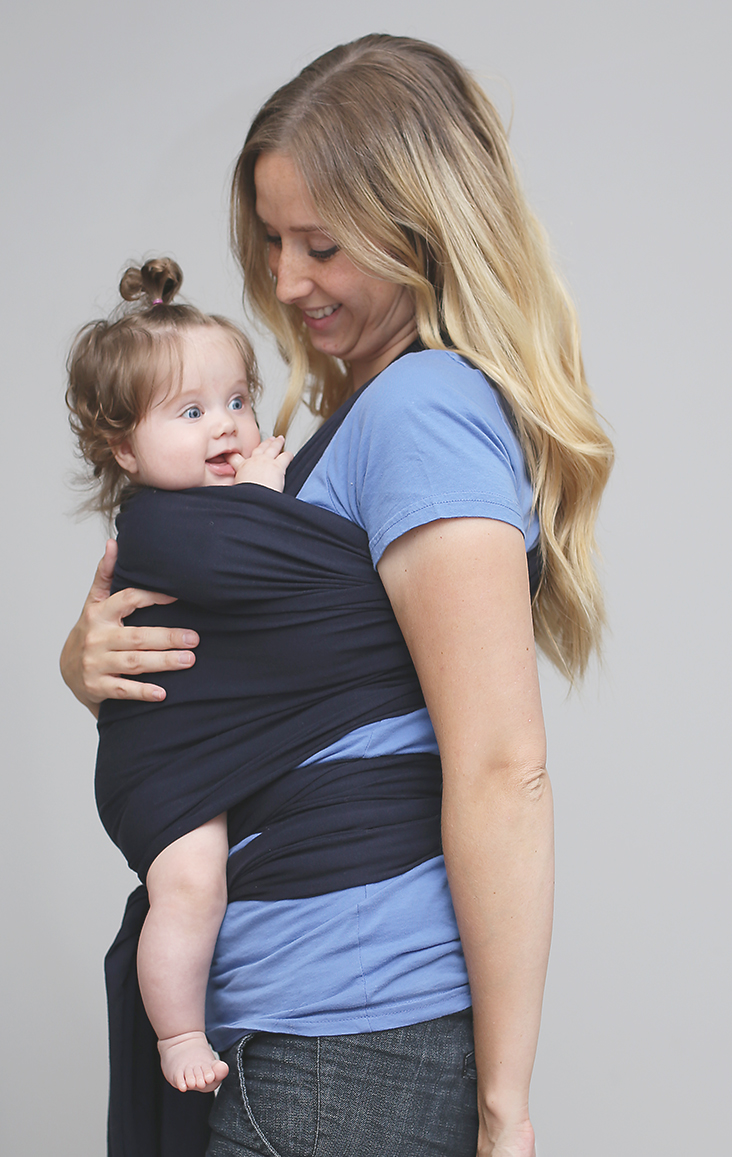 Hattie is pretty content in the wrap, and as we all know, if baby's happy, Mommy's happy!