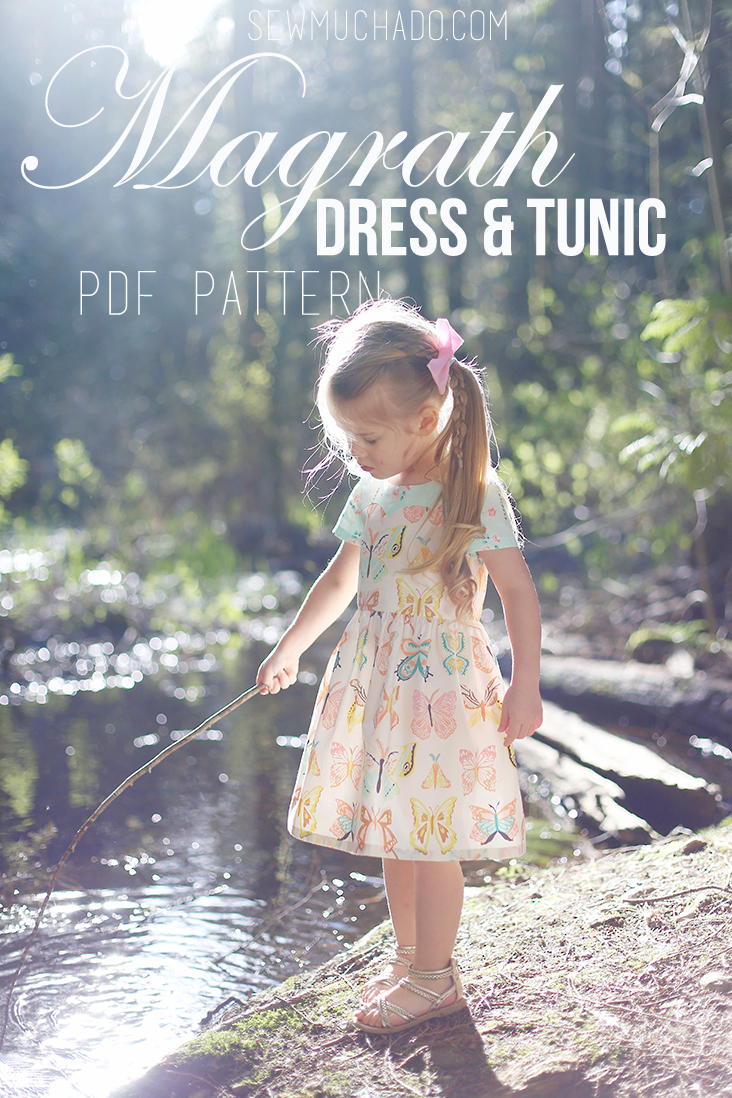 I shared Hattie's Easter dress last week, and today I'm sharing all about Lola's and some photos of them together! Just like Hattie, I used my Magrath Dress Pattern for Lola's dress, and had a lot of fun making it.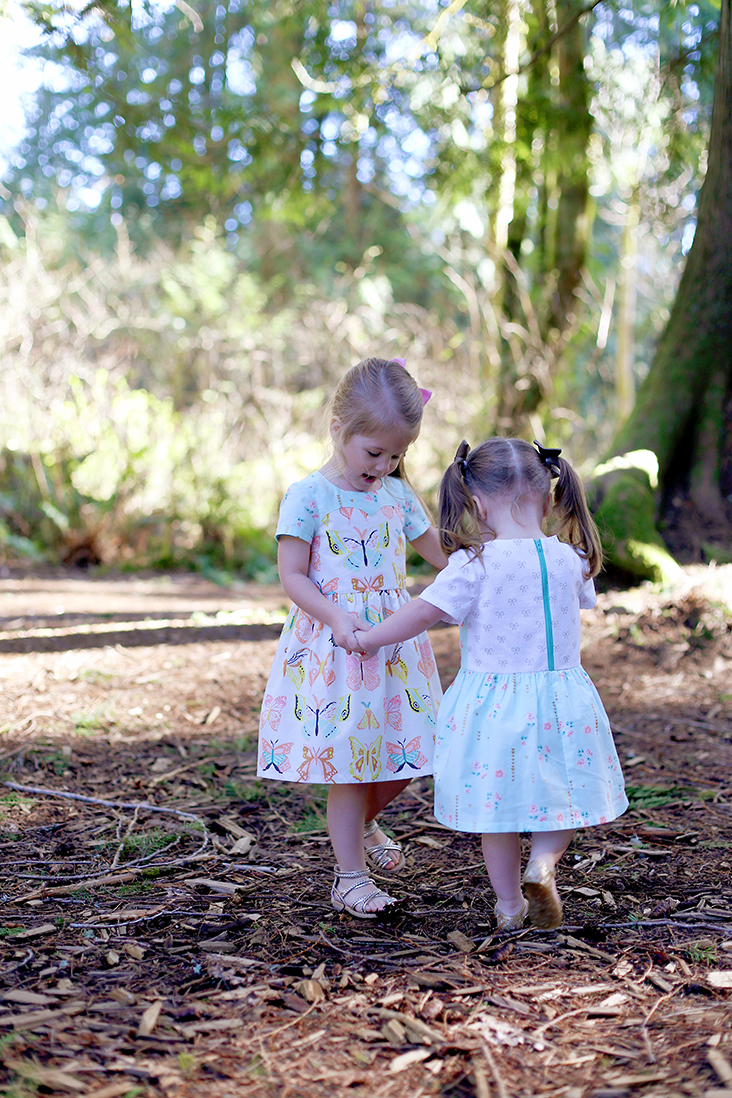 The yoke and sleeve fabric is the same Micheal Miller Brambleberry Ridge fabric that I used for Hattie's dress. I wanted to them to coordinate but not match exactly, so it was fun to tie the two dresses together with this fabric.
The butterfly fabric (which I'm still dying over – don't be surprised if you see me soon wearing a dress made with it ;)) is an Art Gallery Winged Wingspan design.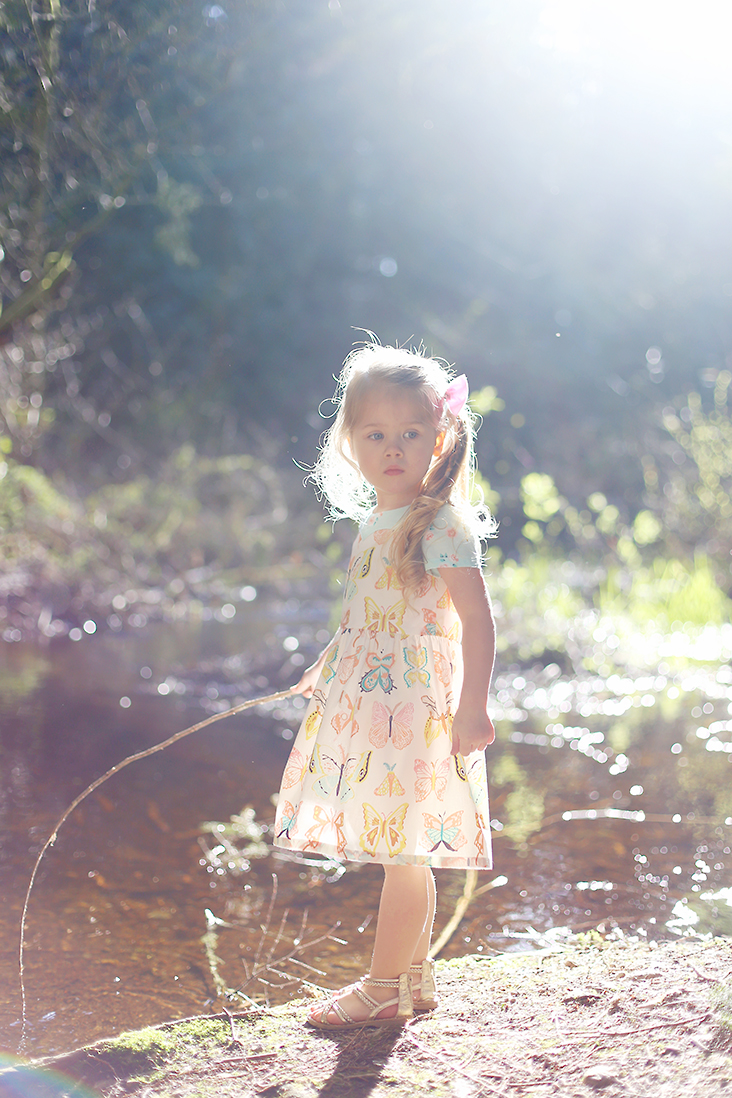 I sewed a size 2 for width and 3 for height, which fits Lola perfectly.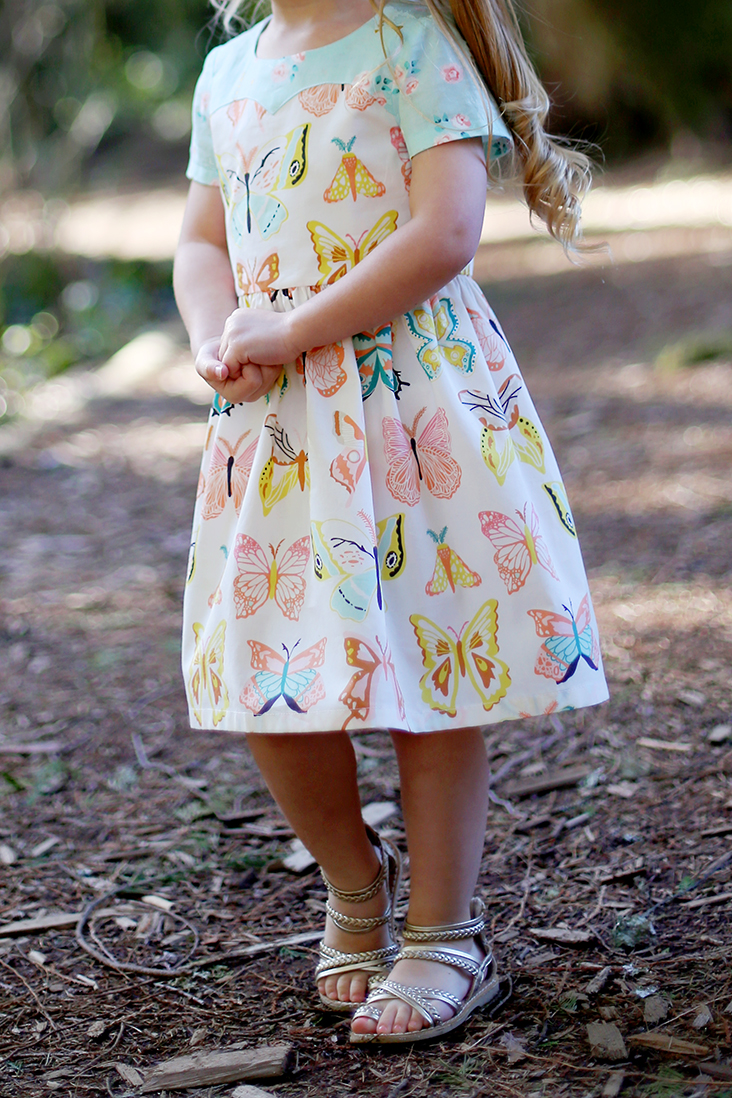 I pulled out a vintage teal metal zipper from my zipper bin that a friend had given me, and it matched both fabrics perfectly.
As per usual, Lola had some specific requests for her Easter dress. "Make sure it has Easter eggs, bunnies, and butterflies, okay?!" Ummm, well I guess one out of three isn't bad? Hehe, she's forgiven me.
These two little sisters are usually good buddies, and I love seeing the interaction between the two. I especially love when Lola takes the role of big sister, even if Hattie's faking being upset. But come on, I'd fake it too if my pout looked that cute!
We had the best evening taking these photos (well, once the "formal" photos were done ;)). It was a rare sunny, non-rainy Seattle night, and this little spot was so peaceful! And of course all of my favorite photos were the candid, non-posed ones where the girls were just happy exploring and enjoying the beauty around them.
Have you sewn for Easter this year? My boys will be wearing what's in their closets, but it was fun to make these dresses for my girls, especially since they love them so much. You can get your copy of the Magrath Dress & Tunic PDF Pattern here!