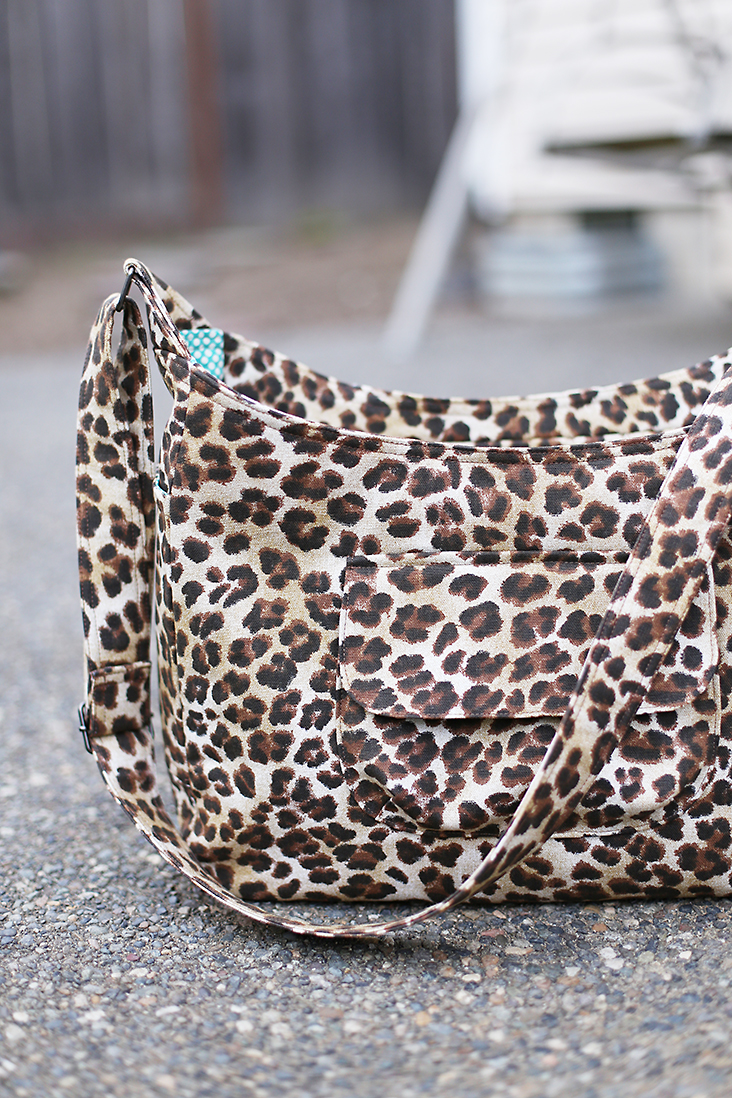 UPDATE: The Airdrie Bag PDF Pattern is now available HERE!
Hey guys! Today I get to share a peek of the newest pattern I've been working on. And yep – it's a bag!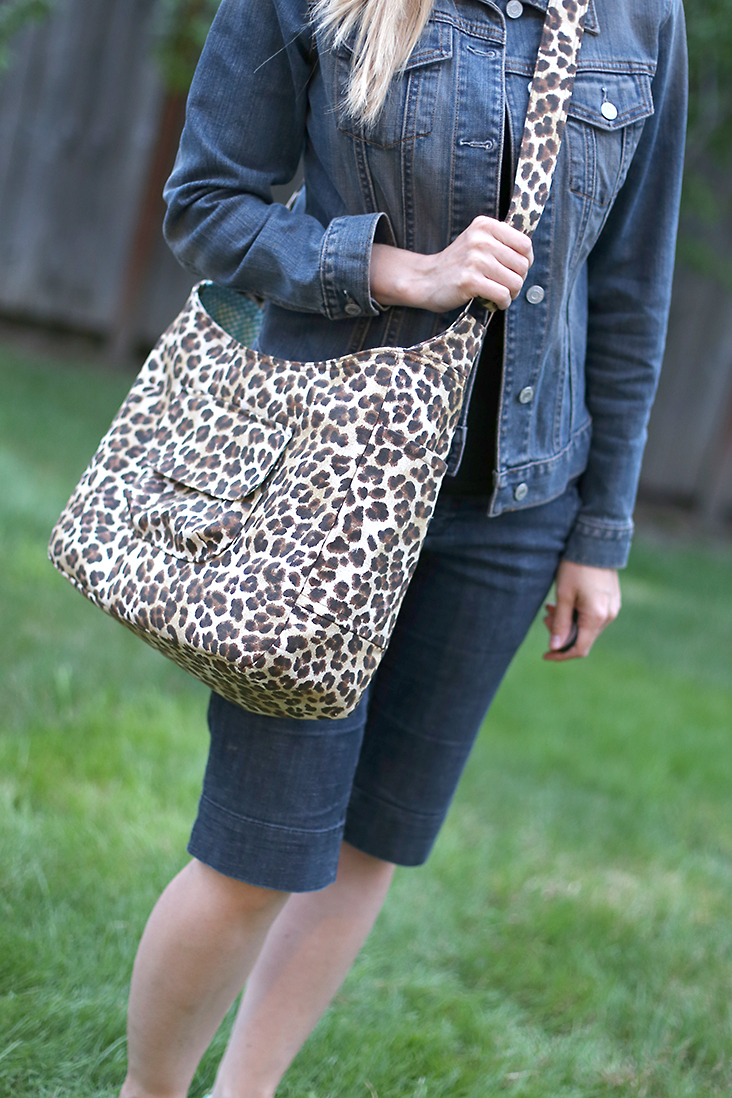 I've been using my Lola Bea Diaper Bag for over three years (my daughter Lola Bea just turned three, and I made the bag just before she was born!), and it has been awesome. But let me tell you, after three years of daily use, the fabric has literally worn through in places. I'm happy to say that the stitching and construction has definitely passed the test of time, but the poor fabric has seen better days.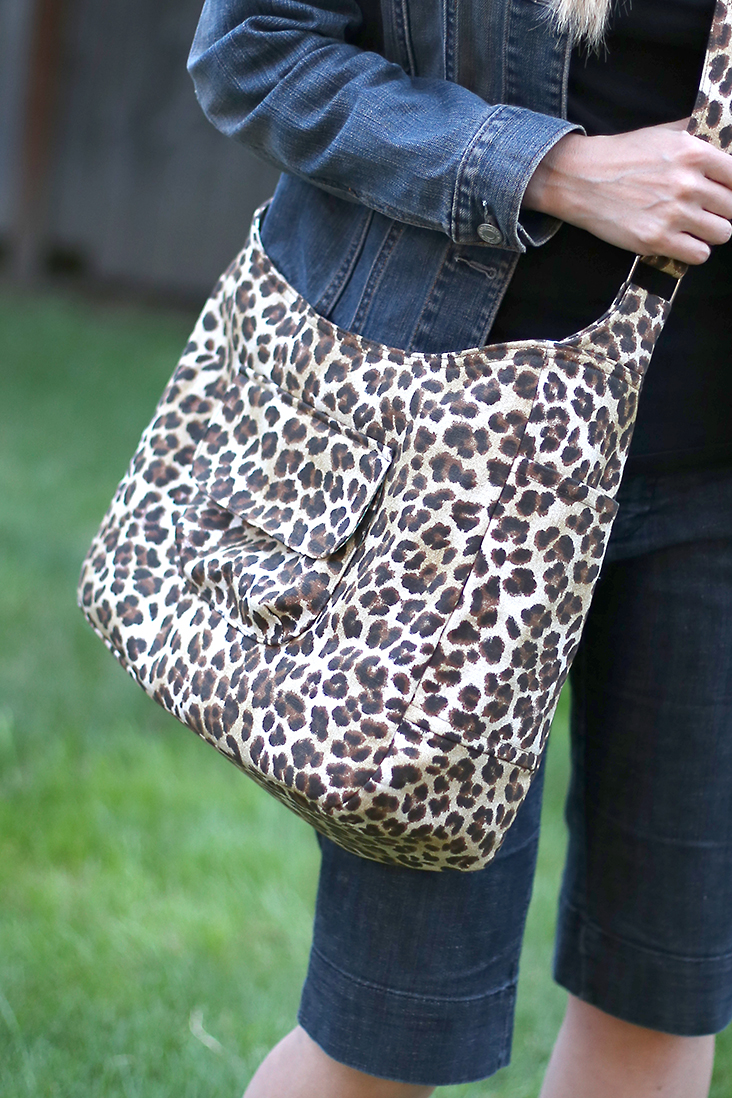 I wanted to make a new bag, incorporating all of my favorite aspects in a bag. One of the most important features I wanted was an adjustable messenger strap. With four kids, it's a must to be able to sling it over my shoulder and wear it cross-body when we're out and about.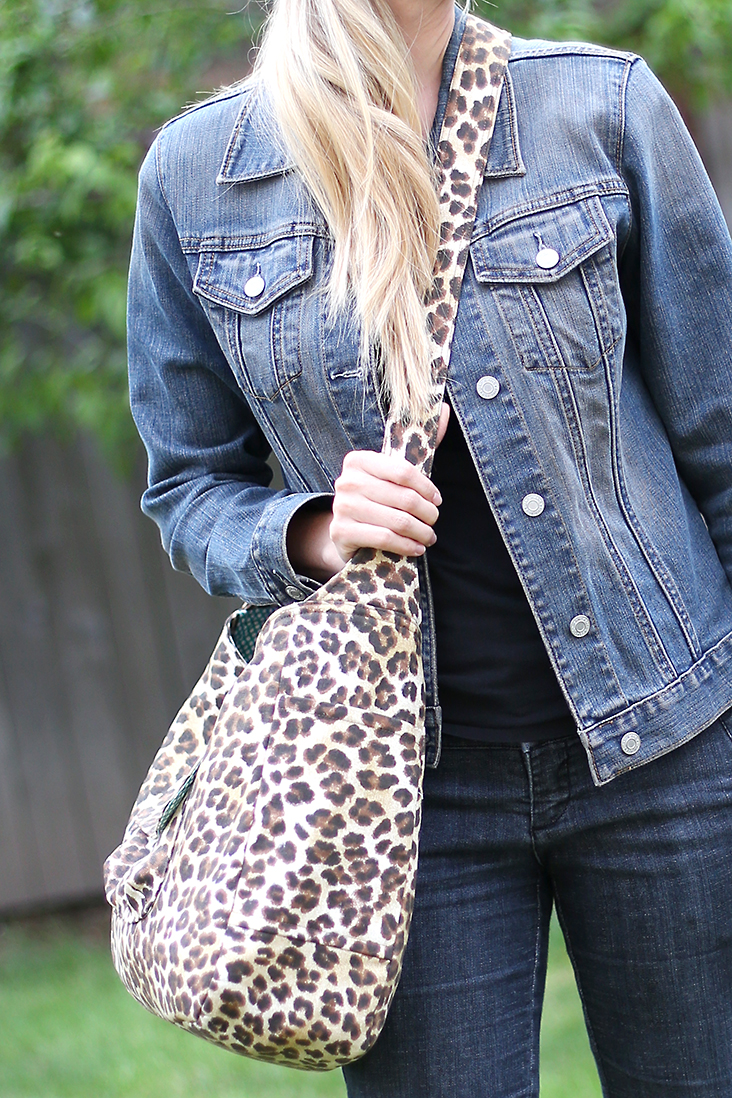 And let's talk about the pockets for a moment (or a few moments… there are a lot of pockets). This bag has a front magnetic snap pocket…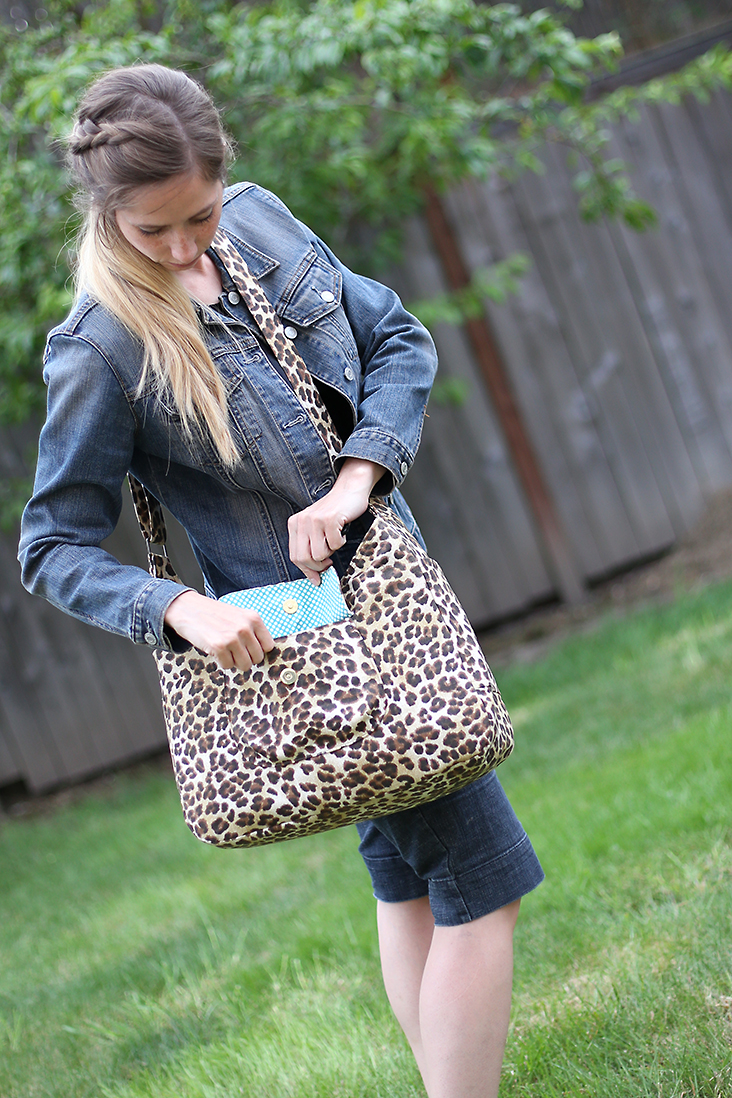 A back zippered pocket…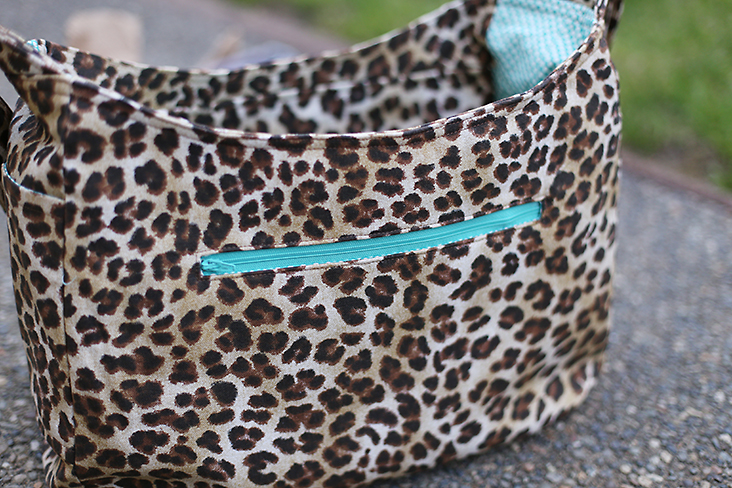 Exterior side pockets…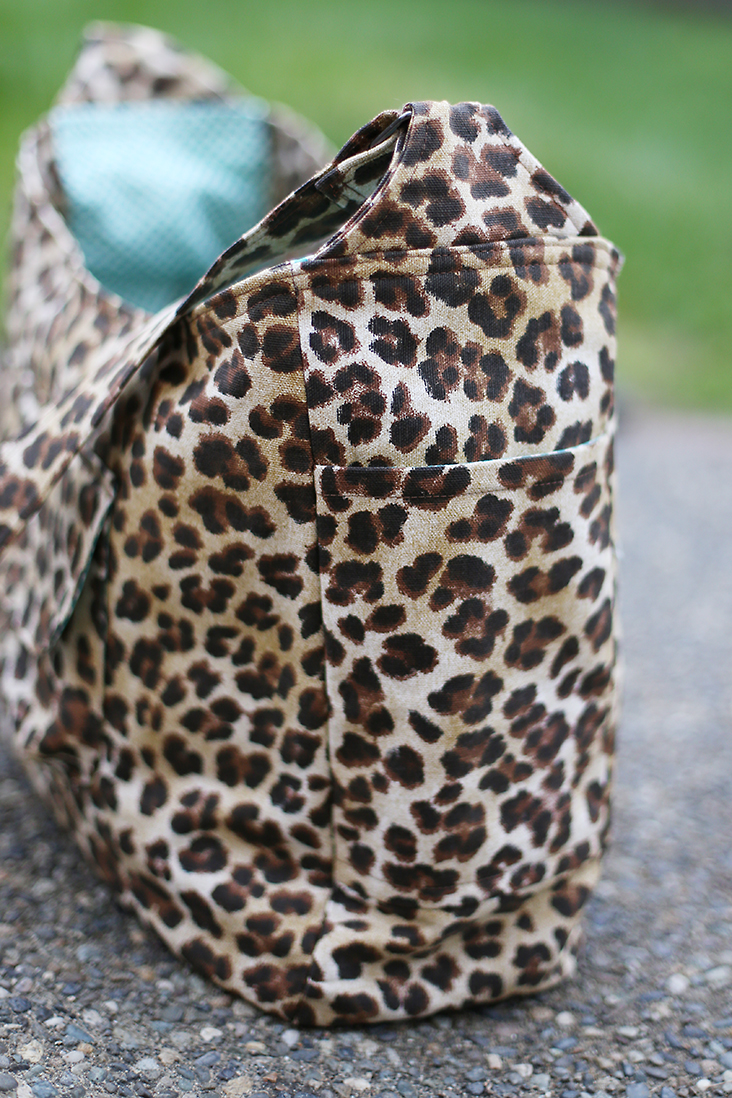 An interior zippered divider pocket, which was one of my favorite features of the Lola Bea Bag – I had to include one on this bag. The pocket itself is so handy, but I also love that it divides the bag interior into two sections.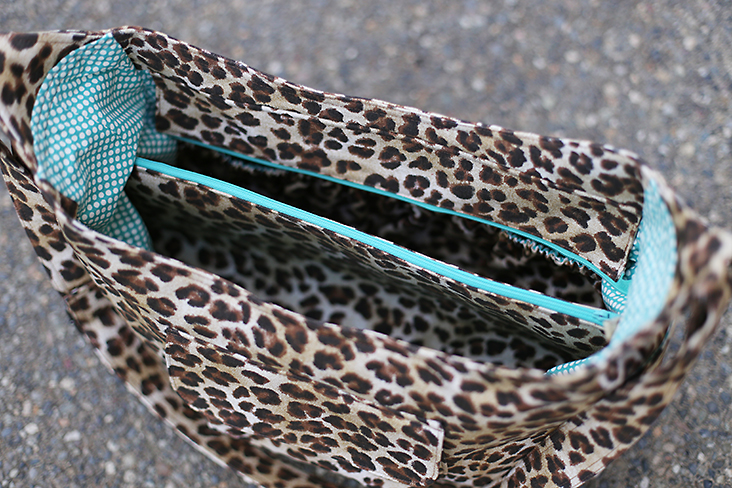 And last of all, interior elastic pockets to help organize all your belongings.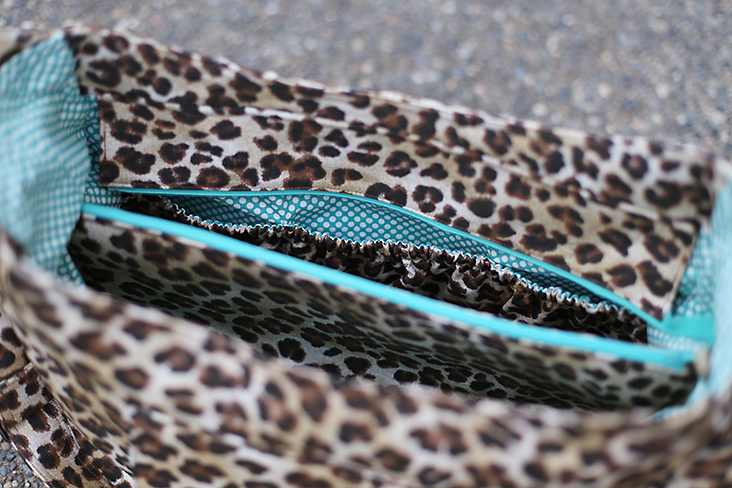 Another must-have for me when I was designing this bag was to have a zipper closure. I love the hidden recessed zipper, and that it allows the lining to peek through on the sides. Cause the lining fabric is always the most fun to choose, isn't it?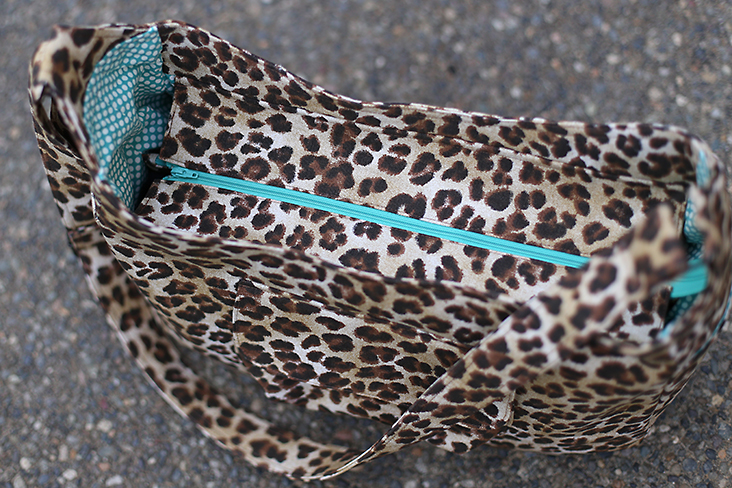 I am so excited to use this bag over the summer. It's practical, fun, and it's leopard print, which I'm slightly obsessed with these days. I'm hoping the pattern will be ready for testers in the next couple of weeks, fingers crossed. Thanks for reading!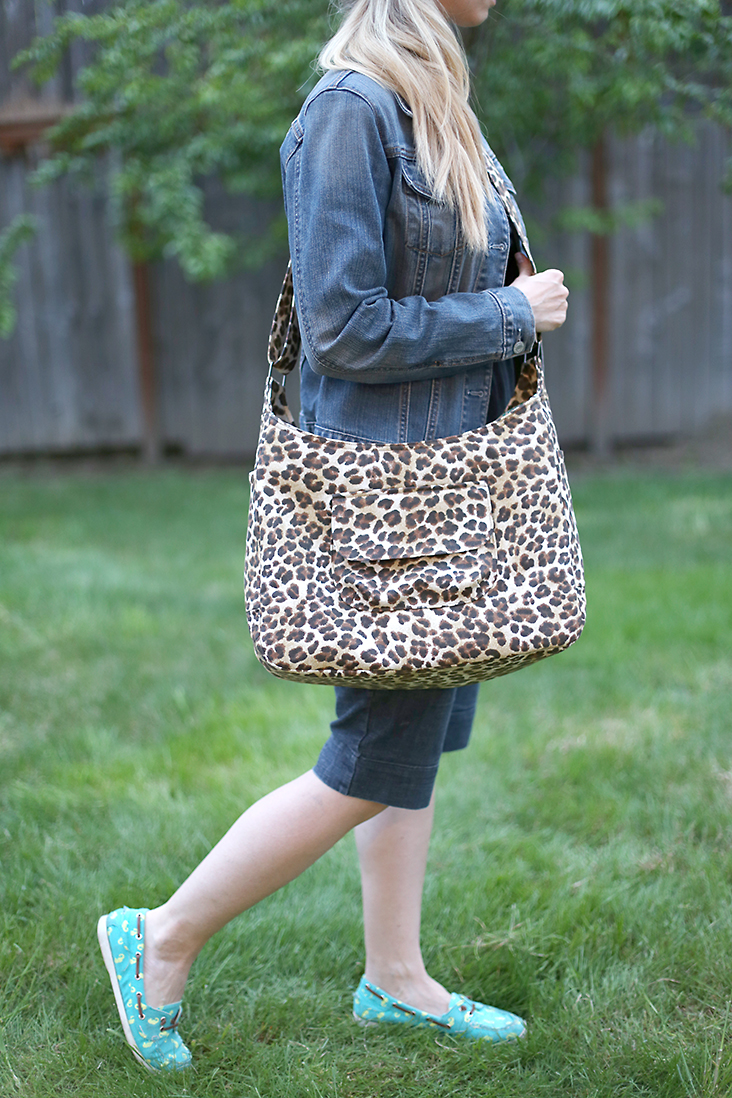 Details:
Exterior Fabric: Premier Prints – purchased here
Lining Fabric, zippers and hardware: Jo-Ann