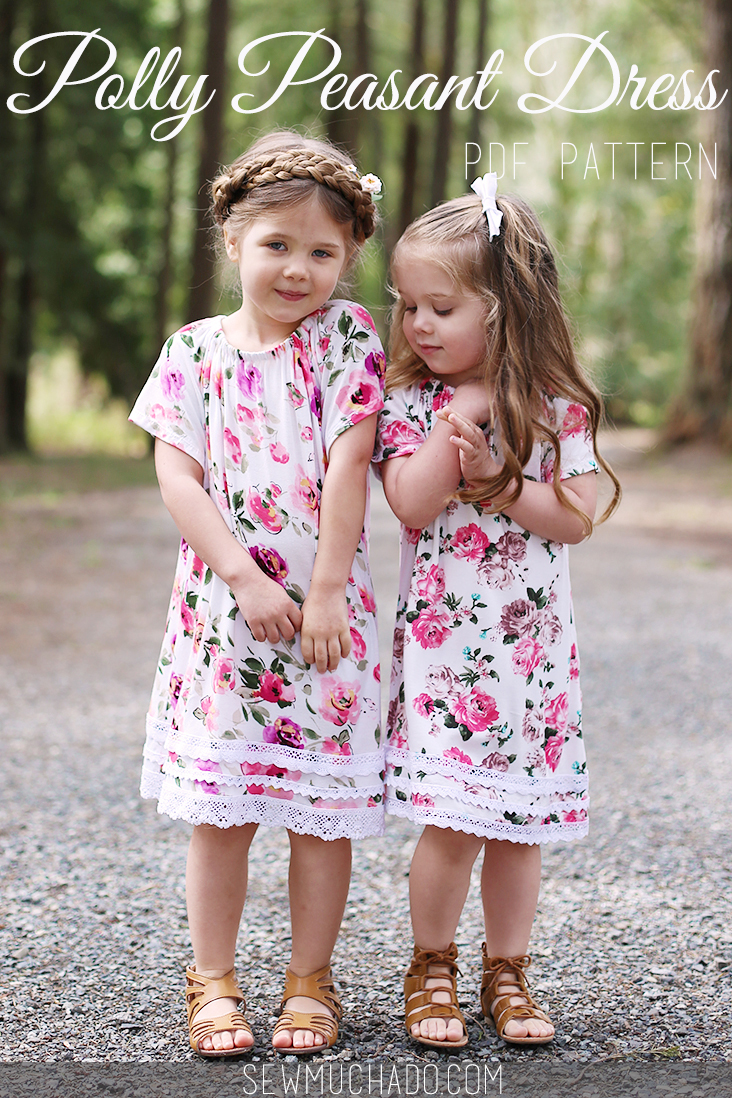 I've always enjoyed sewing Easter dresses for my girls each year, and this year was no different! I used our Polly Peasant Dress Pattern and a couple of easy modifications to result in just the look I was hoping for.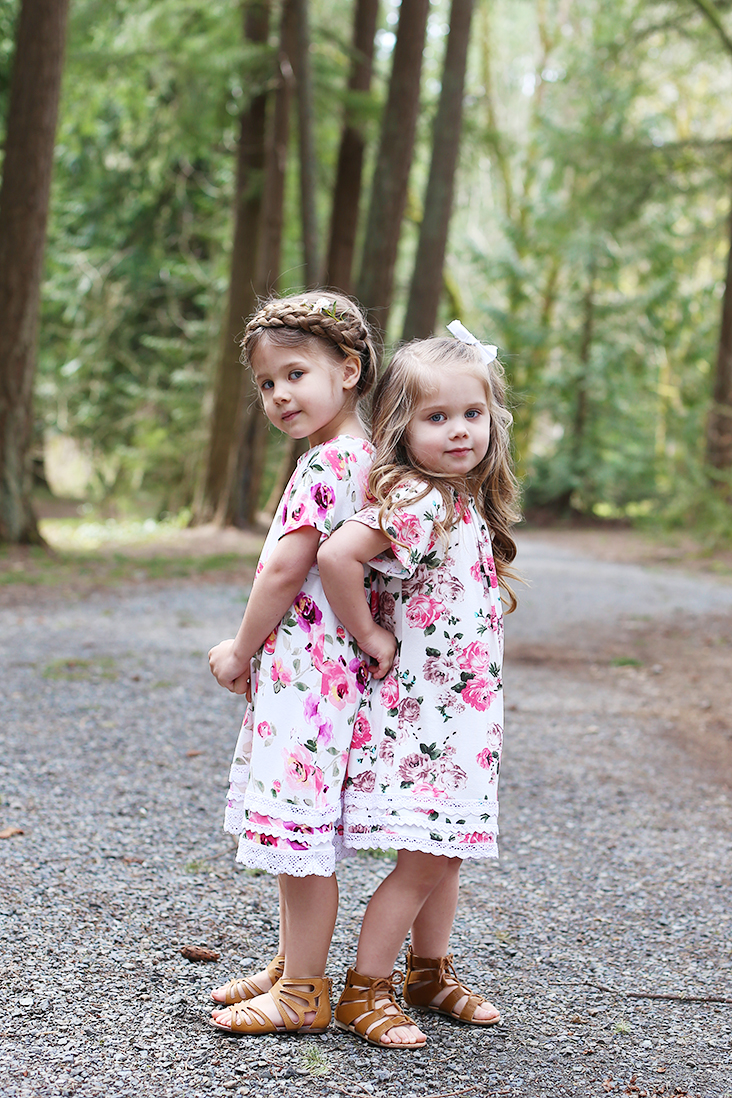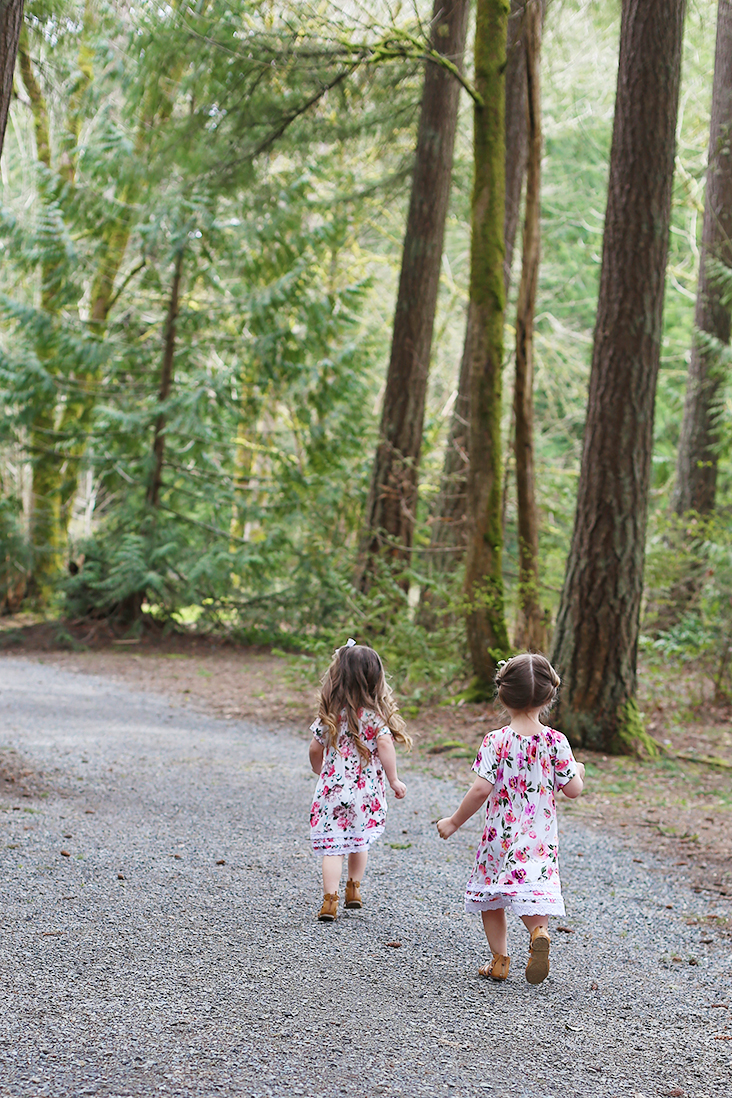 At one point my plan was to make Lola a new dress, and have Hattie wear Lola's Easter Magrath Dress from last year, but when I received a special surprise of the fabric Hattie's wearing from the lovely Diana at Raspberry Creek Fabrics, I instantly had a new plan! I had placed an order for Lola's dress fabric, and days later when I saw that Hattie's floral was added to the shop, I was wishing I could have ordered it as well – I told Diana she must be a mind reader (or know how much I love florals, hehe)!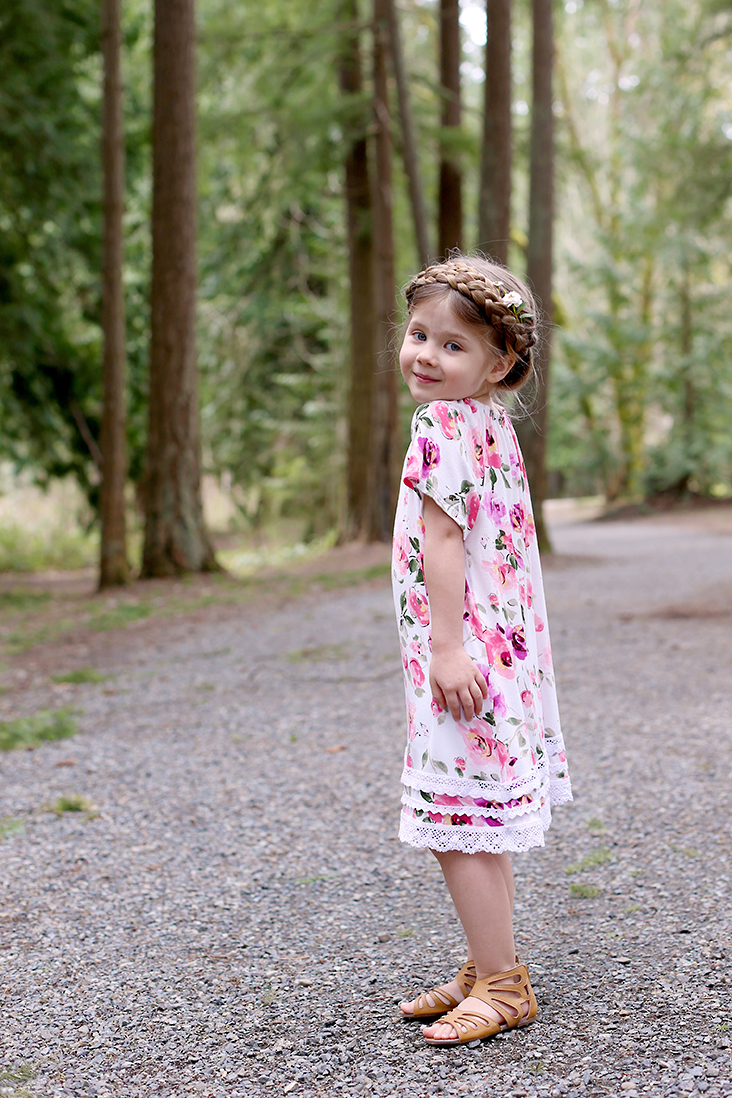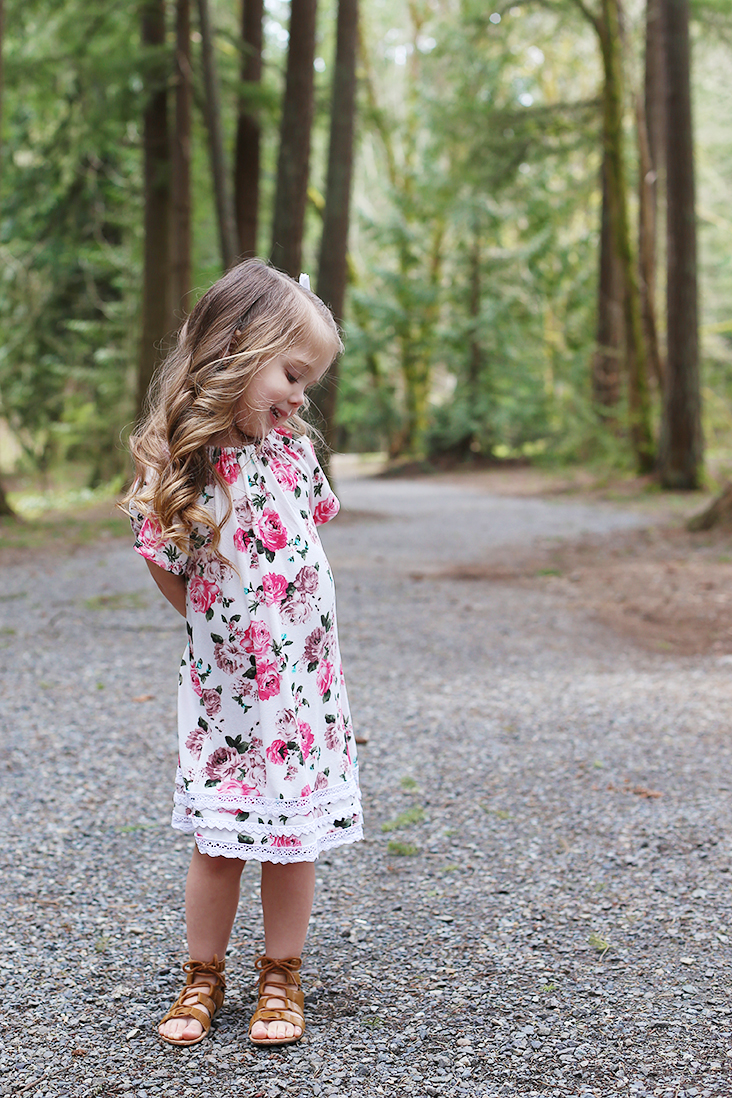 The two white floral knit fabrics are so beautiful together, and I love that they are very similar in some ways but are not exact matches.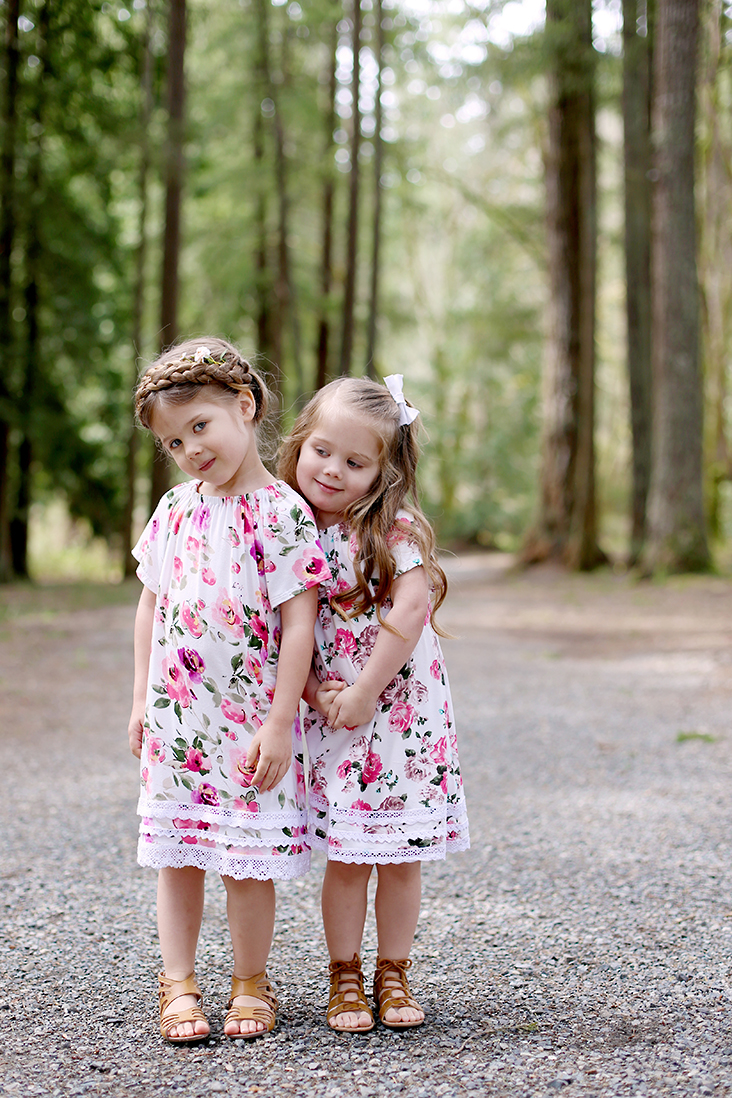 Both fabrics are rayon spandex jersey knits, and they drape so beautifully! I knew they'd be perfect with the Polly Peasant Dress Pattern – the simple design lets the fabric do all the showing off.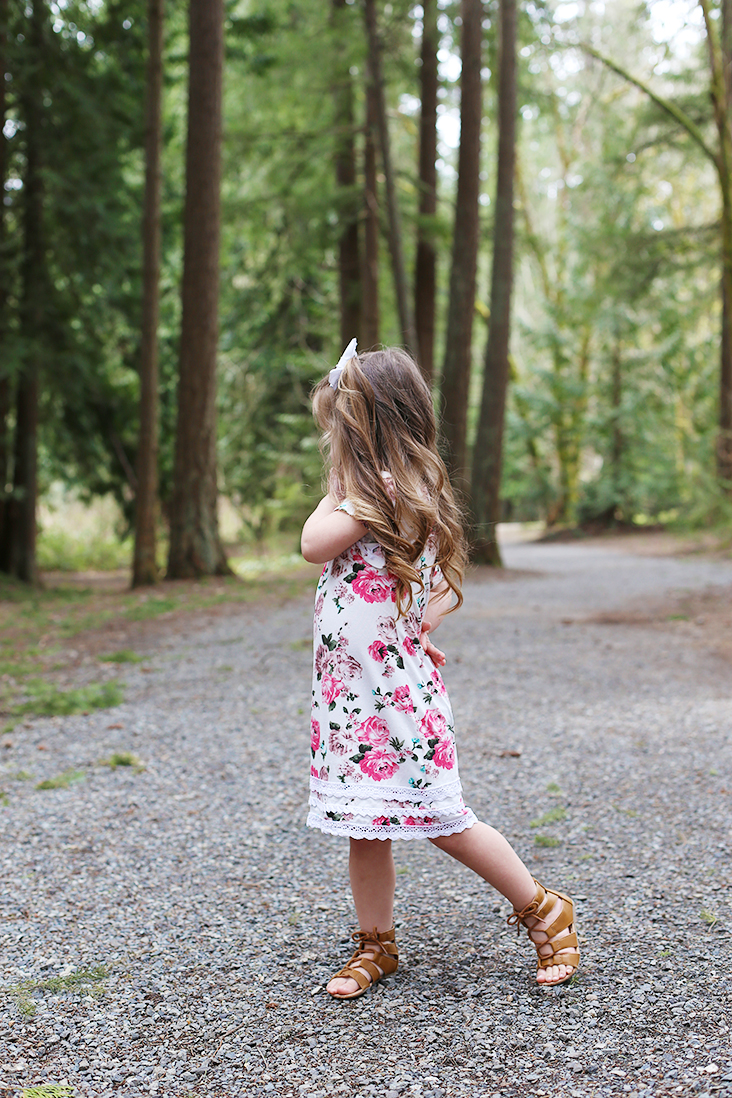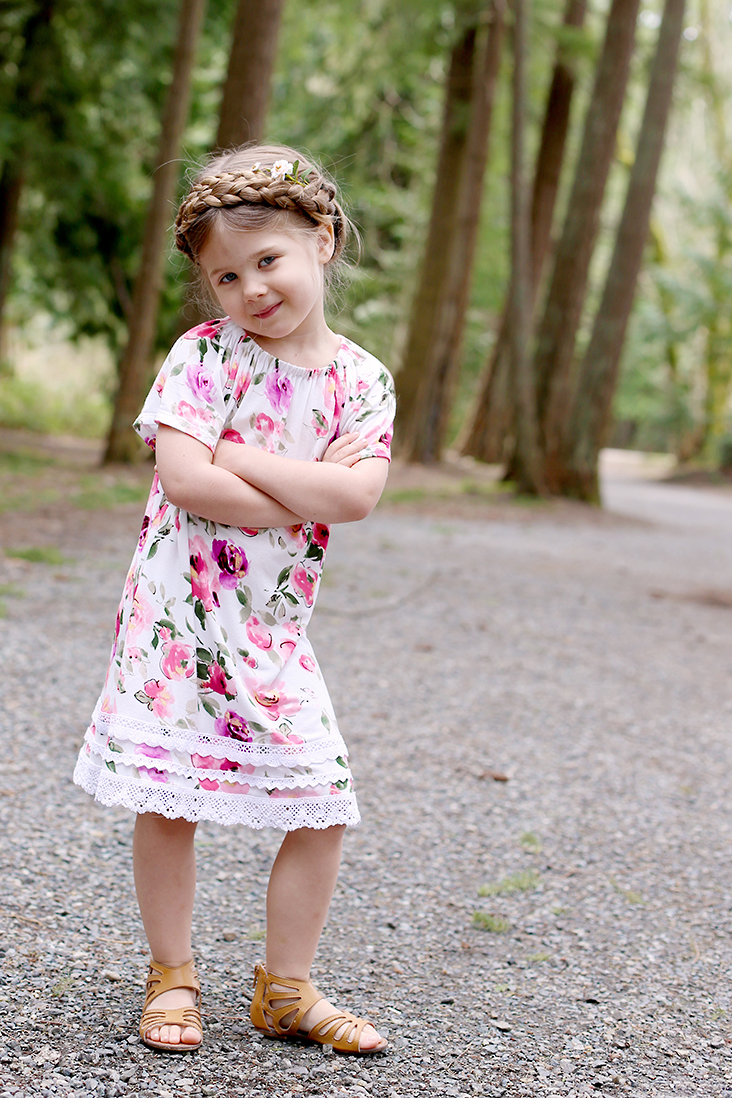 Okay, to be honest, the fabric isn't the only thing showing off ;)…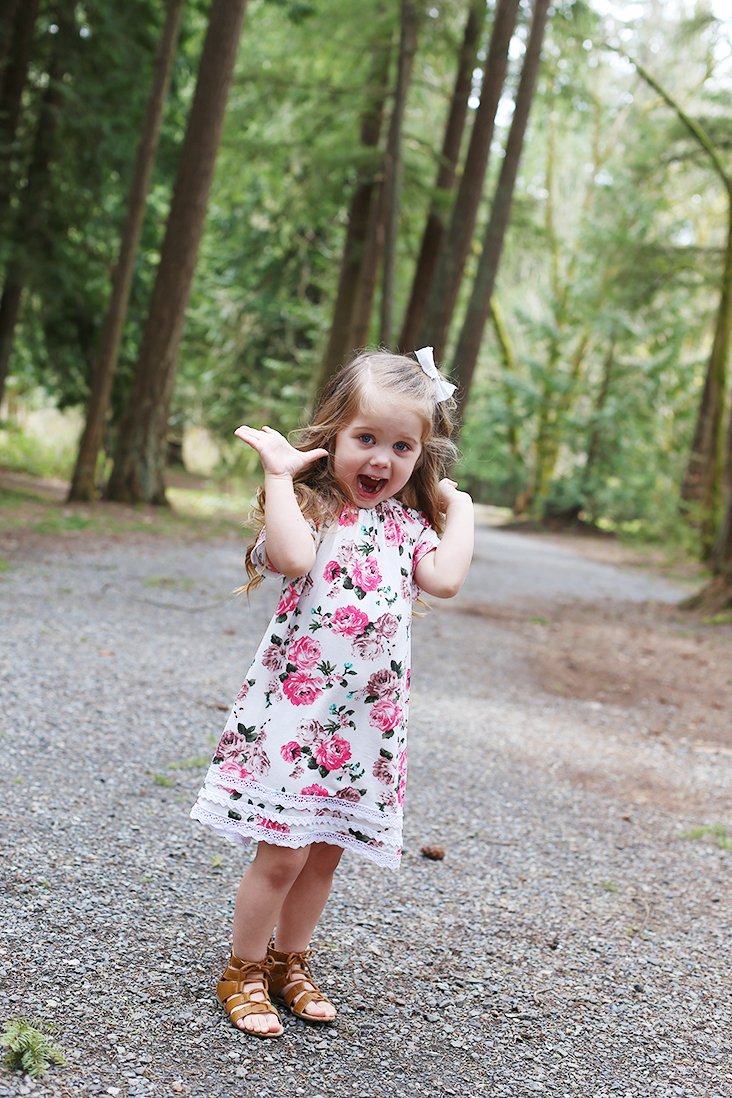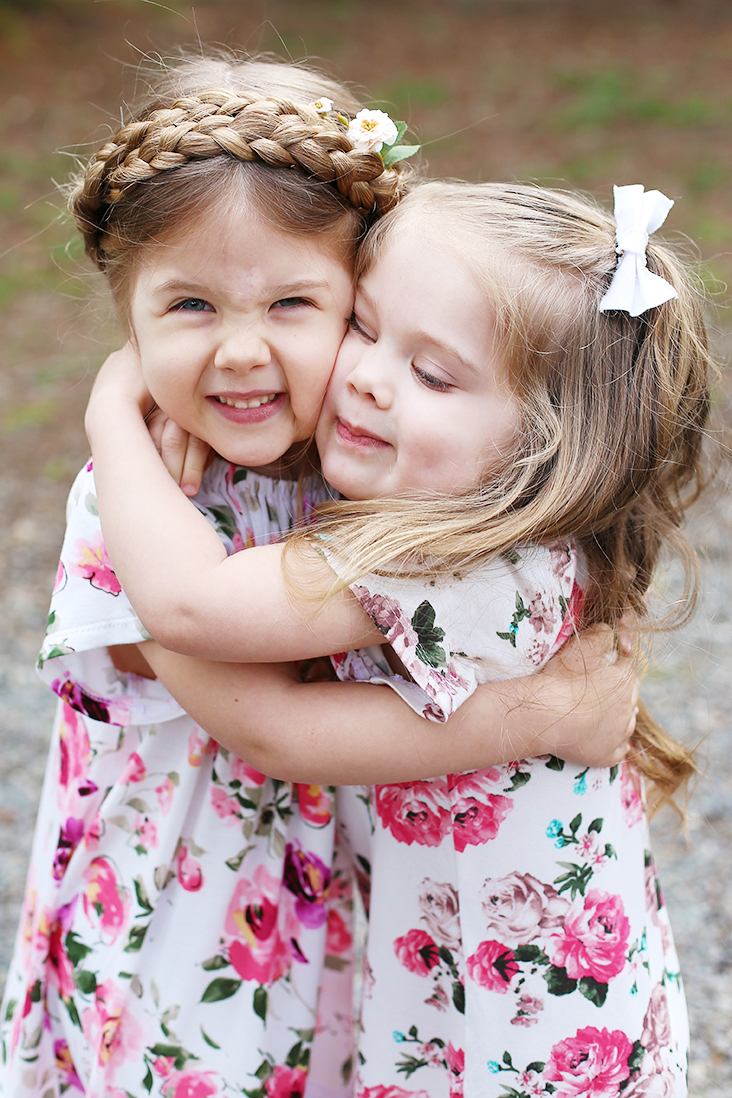 For the sleeves, I omitted the elastic (I'm still working on my huge roll!) so they could be flowy and add to the boho look of the dresses.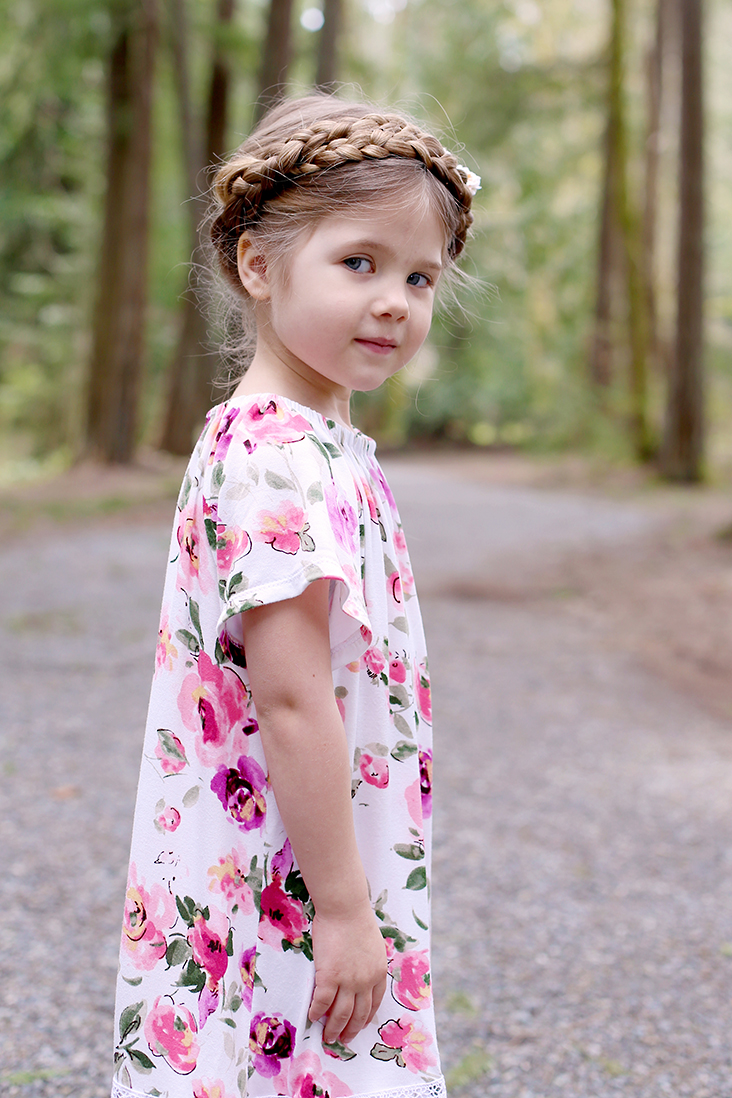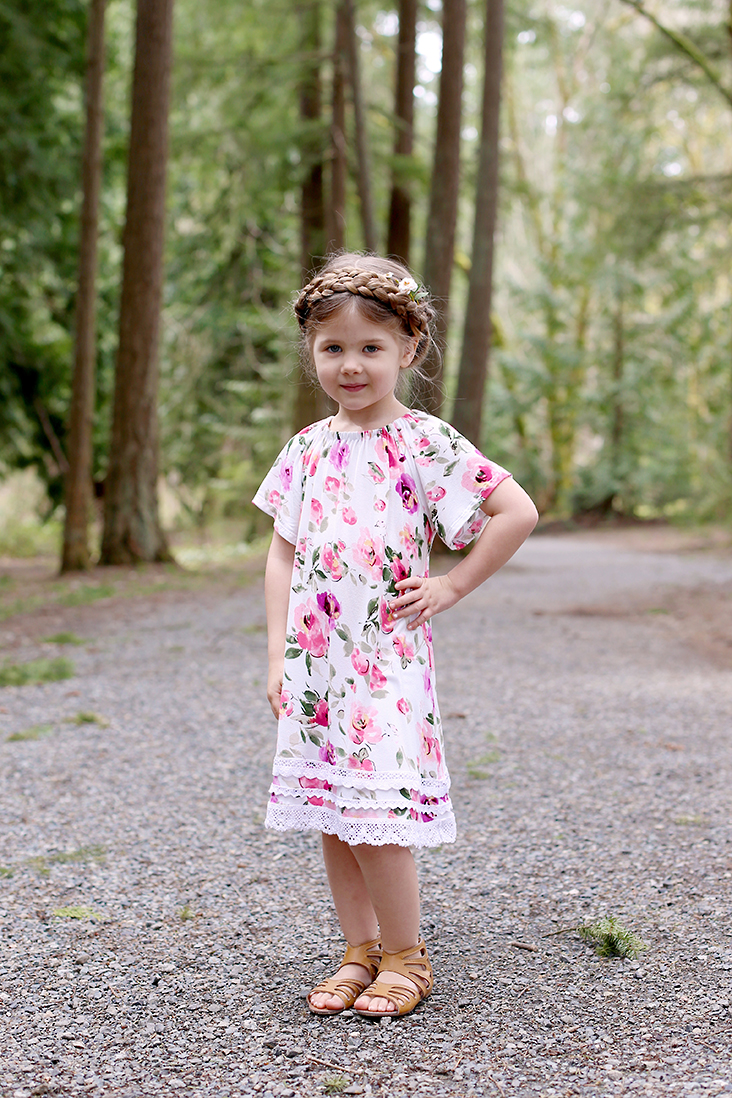 I added a few rows of lace from Jo-Ann Fabric and Craft Stores to the hem of each dress to give the perfect bit of detail.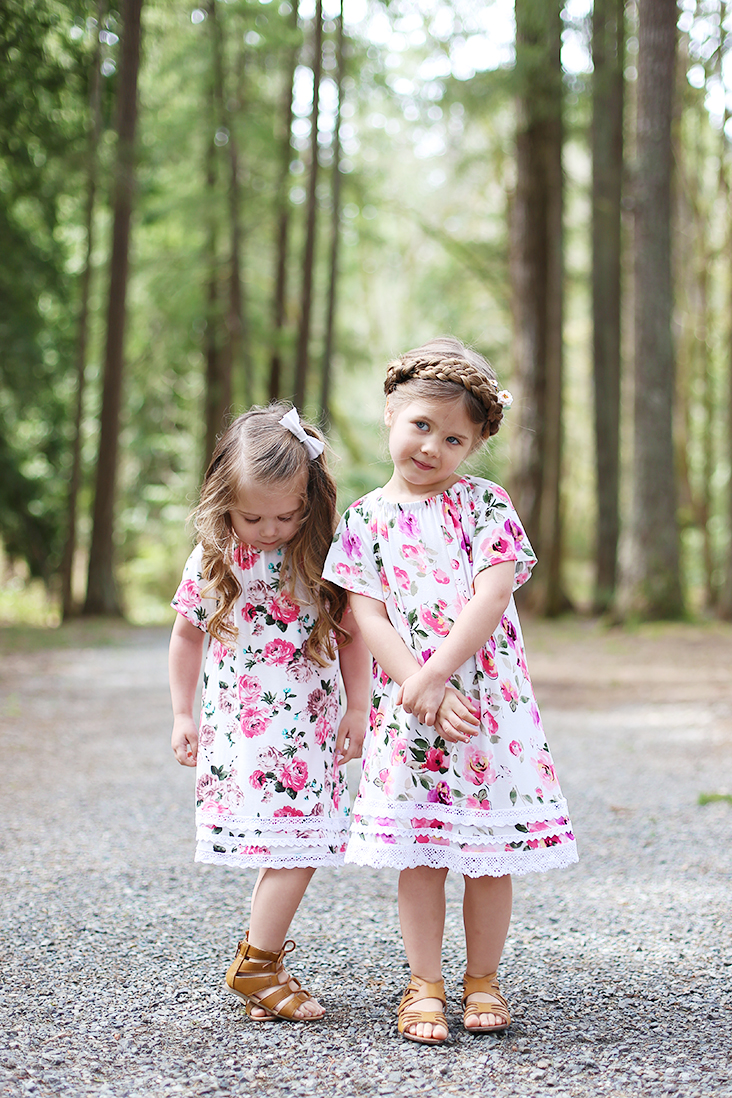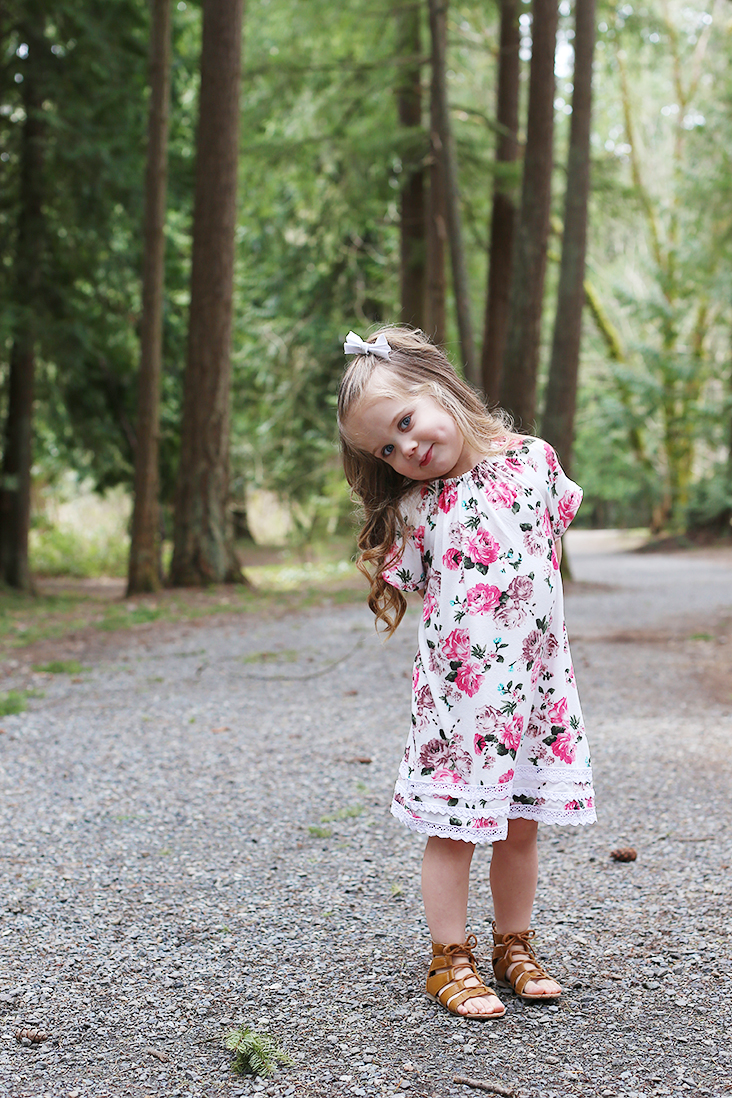 Hattie's dress is a straight up size three, and although Lola is about a size 2 widthwise and a 4-5 in height, I made her a size 5 with no adjustments so that it would be extra drapey on her.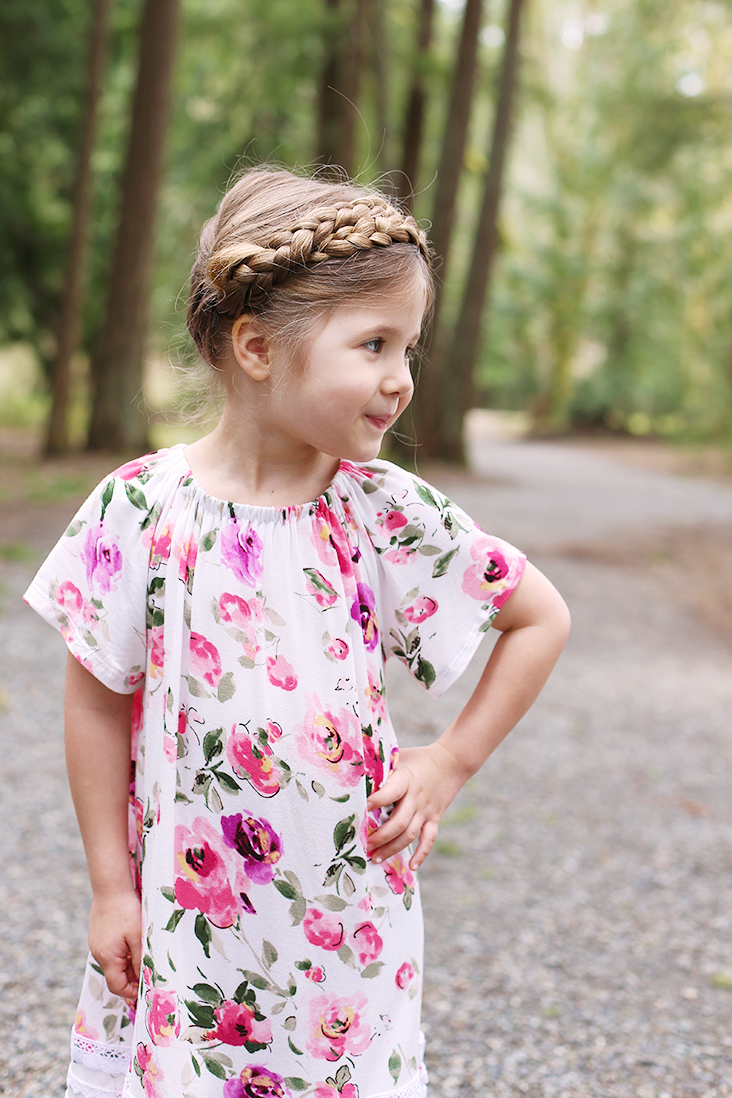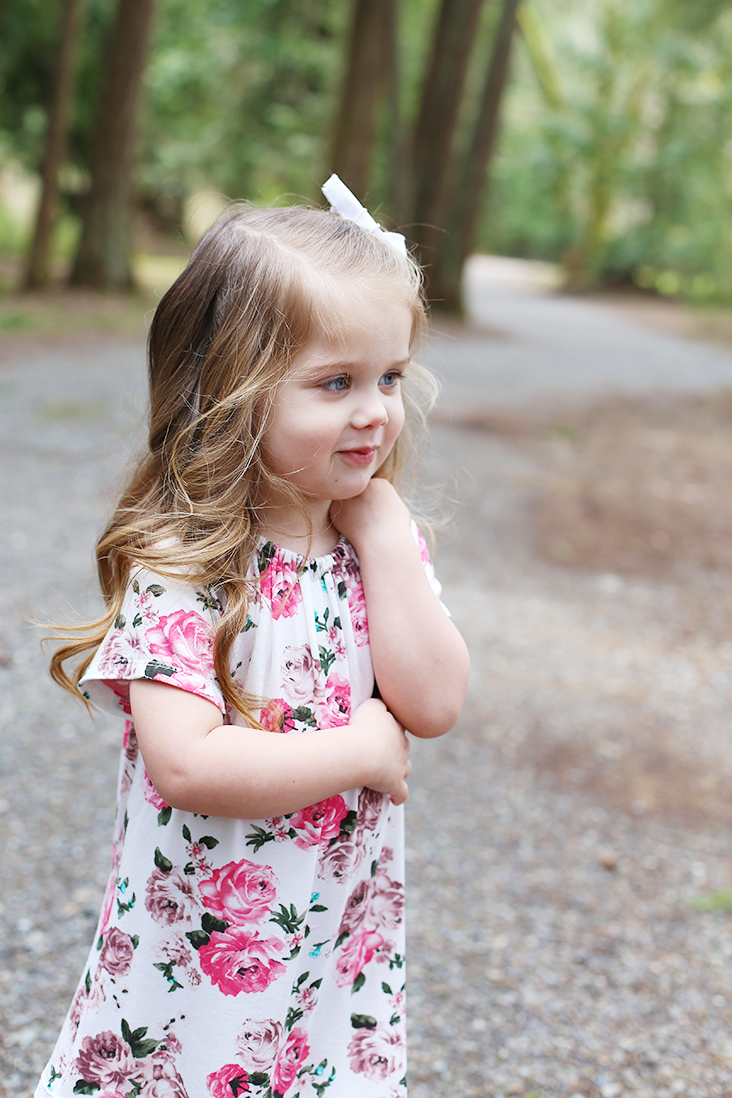 Let me tell you, these dresses were fast to make, which I will never complain about!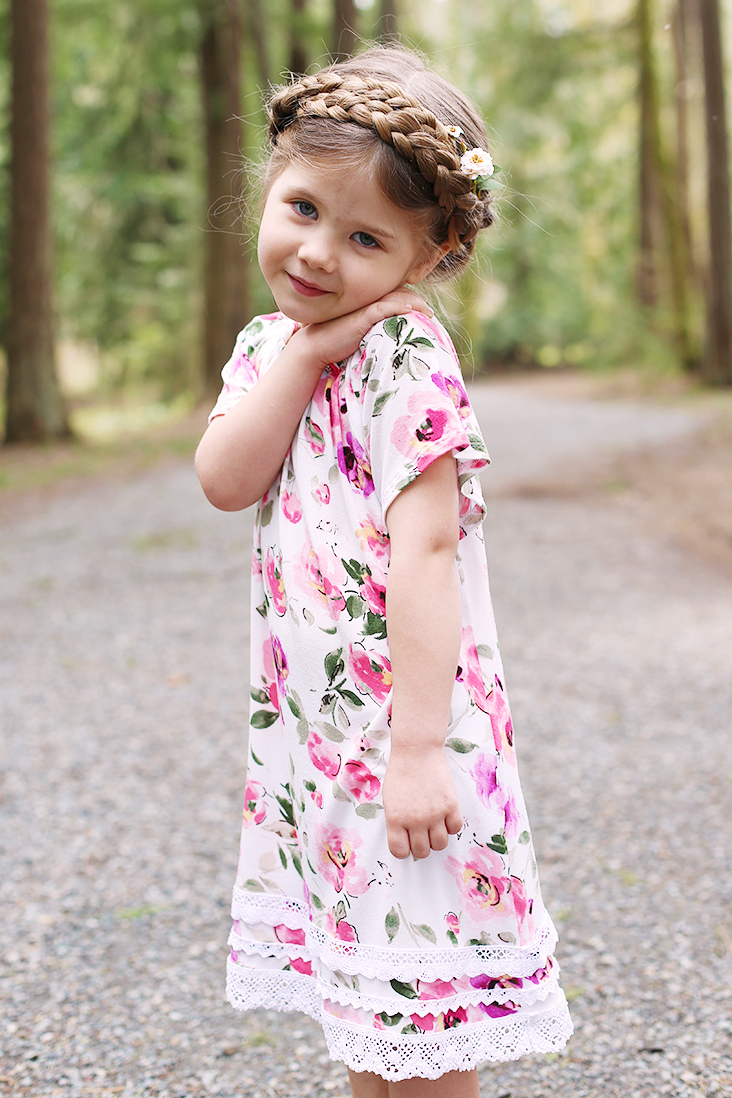 My girls absolutely love their new dresses, and I love how comfortable they are for them to wear. They can run and play without feeling restricted, but still look dressy.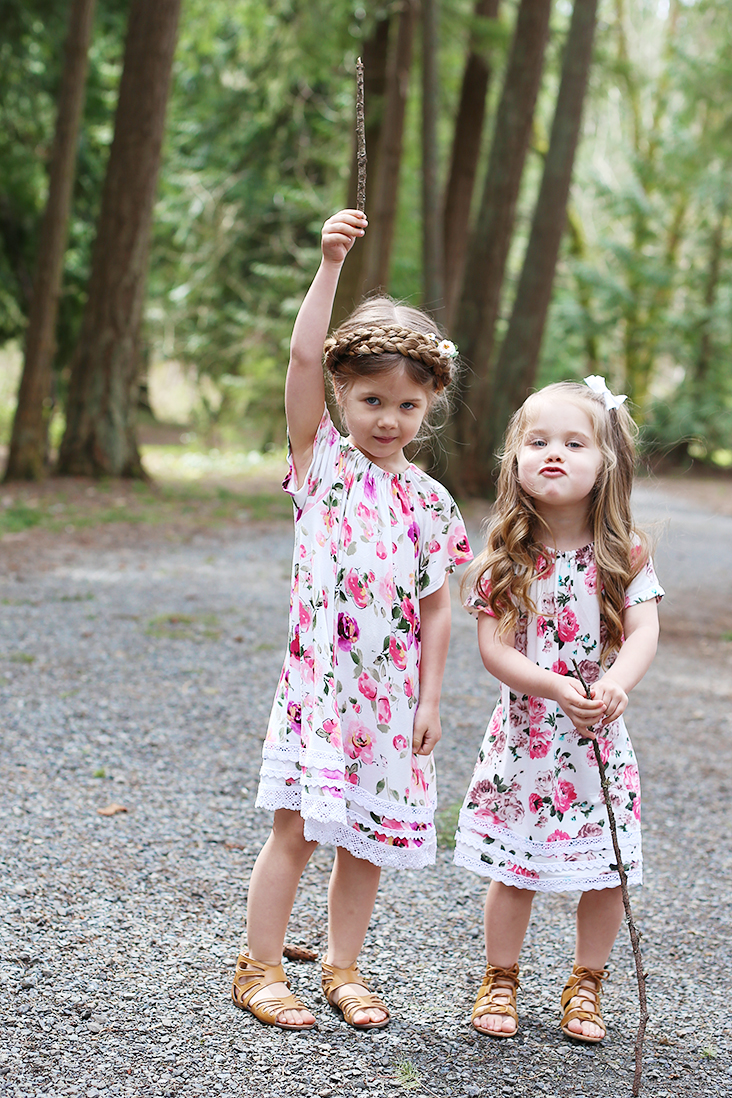 Need a last minute dress to sew? You can get your own copy of the Polly Peasant Dress & Blouse PDF Pattern in our shop HERE, and find some perfect fabric to go with it here at Raspberry Creek Fabrics!