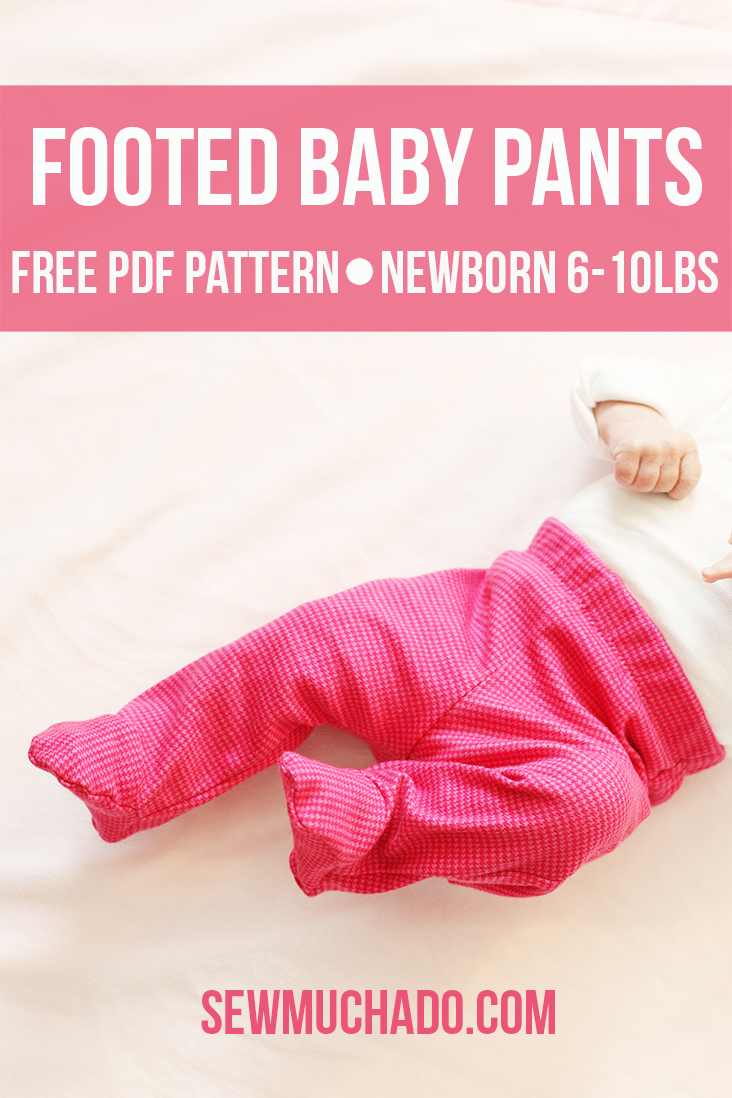 As promised, today I'm sharing a free footed baby pants pattern! If you hate trying to keep socks on a baby's feet as much as I do, you'll love these little pants!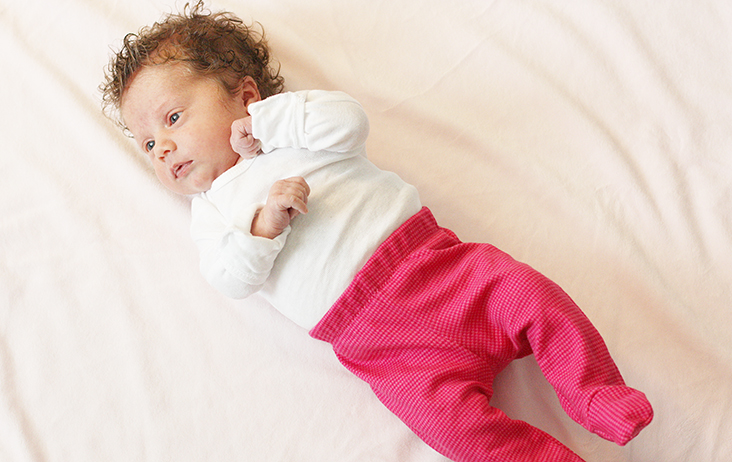 They're super comfy and will keep a baby's feet nice and toasty.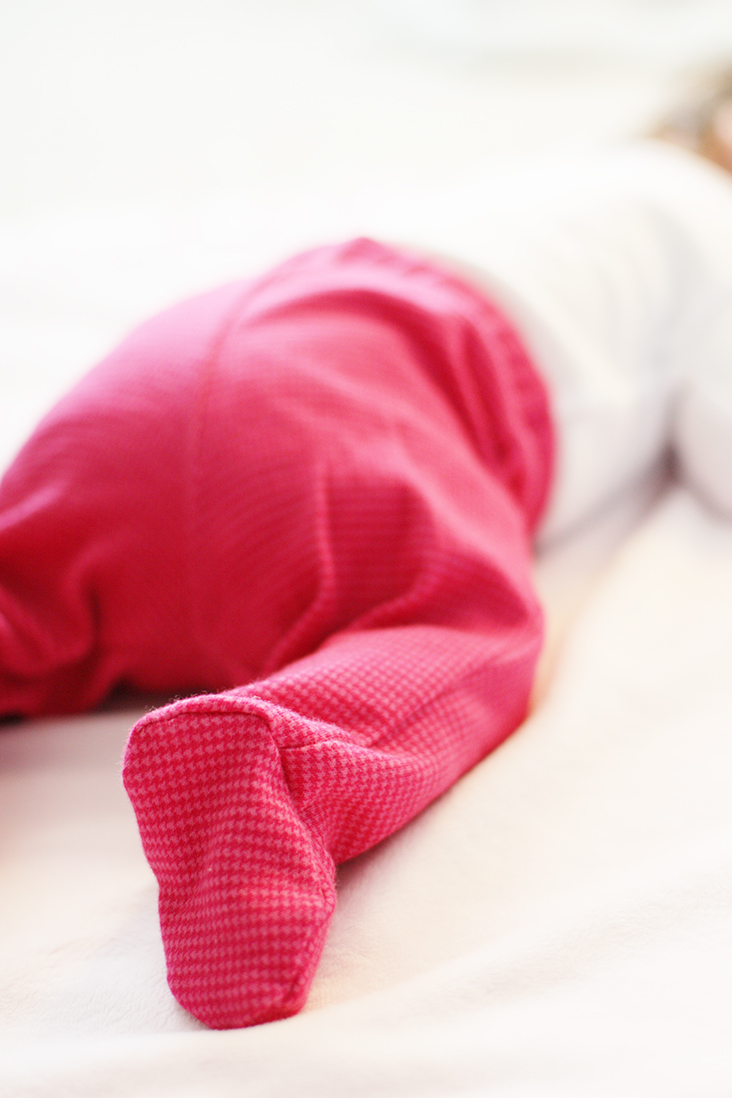 The pattern is sized for newborns, from 6-10lbs (Hattie is just over 10lbs now and they still fit quite well), and make great baby gifts! In 6 easy steps, you'll have a pair whipped up in no time.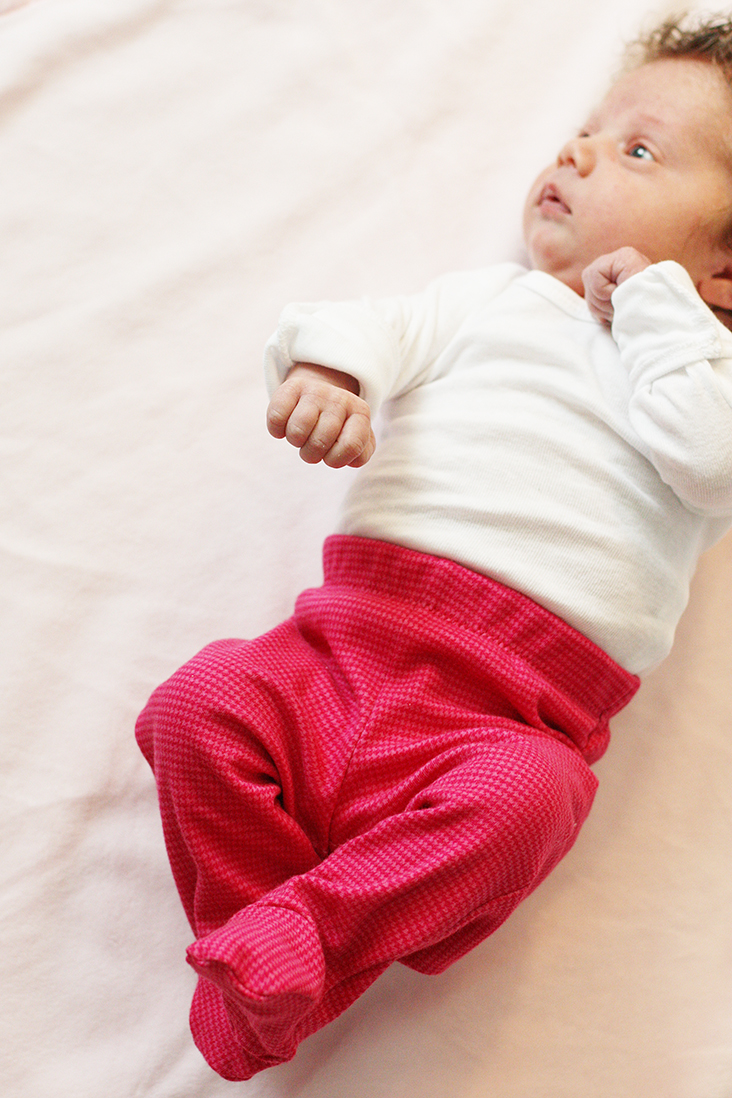 Let's get started!
What you'll need: (contains affiliate links)
knit fabric (how perfect would this mustard and white stripe be?!) – 1/2 yd will be enough for several pairs of pants – but you might as well buy some extra for a Seafarer or Skipper Top ;)
1″ elastic – 14″ in length – Tip: I like to buy large rolls of elastic like these
– it saves a ton of money, and makes it a rare occurance to run out of elastic!
Download the pattern HERE and print it at 100%, ensuring the 1″ test square is printed correctly, and tape pages together along markings. Please remember this pattern is for PERSONAL USE ONLY.
*When cutting pattern pieces out, fold fabric in half and cut each set of 2 front/back pieces at once through both layers. This will result in mirror images of each front/back piece.*
*Use a serger or a long zig zag stitch to allow the fabric to stretch once sewn. Always use a ball point needle when sewing knits.*
*All seam allowances are 3/8″ unless otherwise noted.*
1. Right sides together, pin and stitch each foot (top) piece to each pant front at ankle curve, matching ankle marks and stretching ankle curve to fit foot piece. The convex curve on the pant front ankle will stretch outward to fit the foot top piece.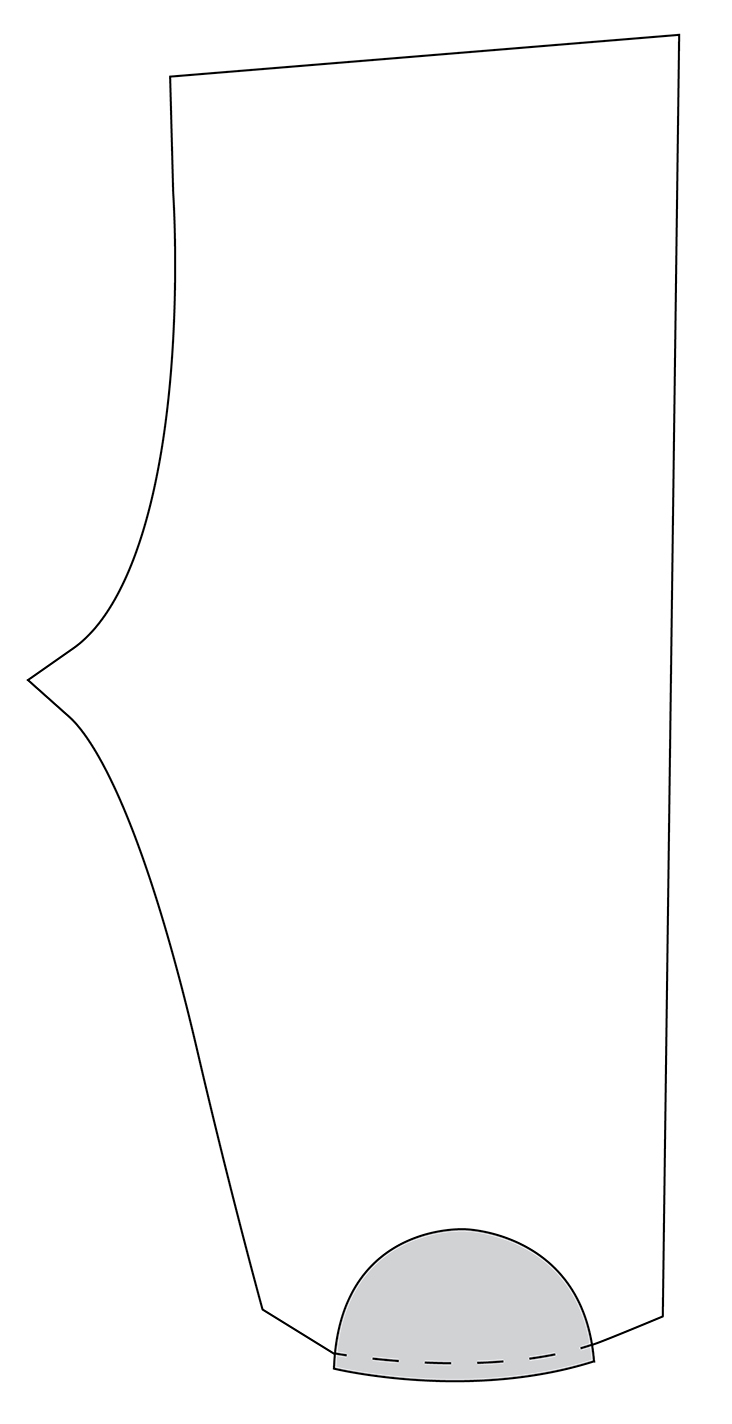 2. Right sides together, stitch each front piece to each back piece at inseams and outseams.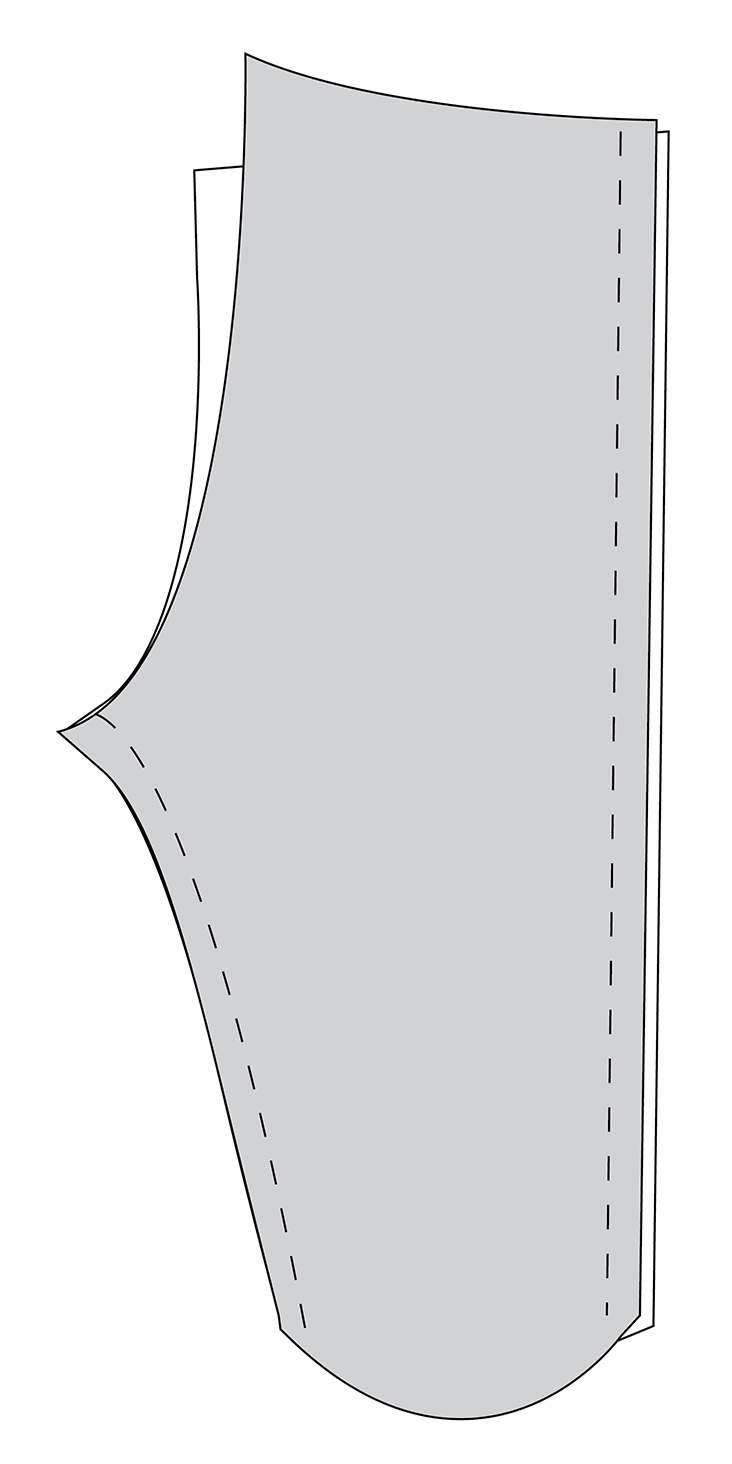 3. Right sides together, place one pant leg inside the other, matching raw edges of front and back crotch curves. Pin and stitch crotches together with one continuous seam, from top of front to top of back (or vice versa).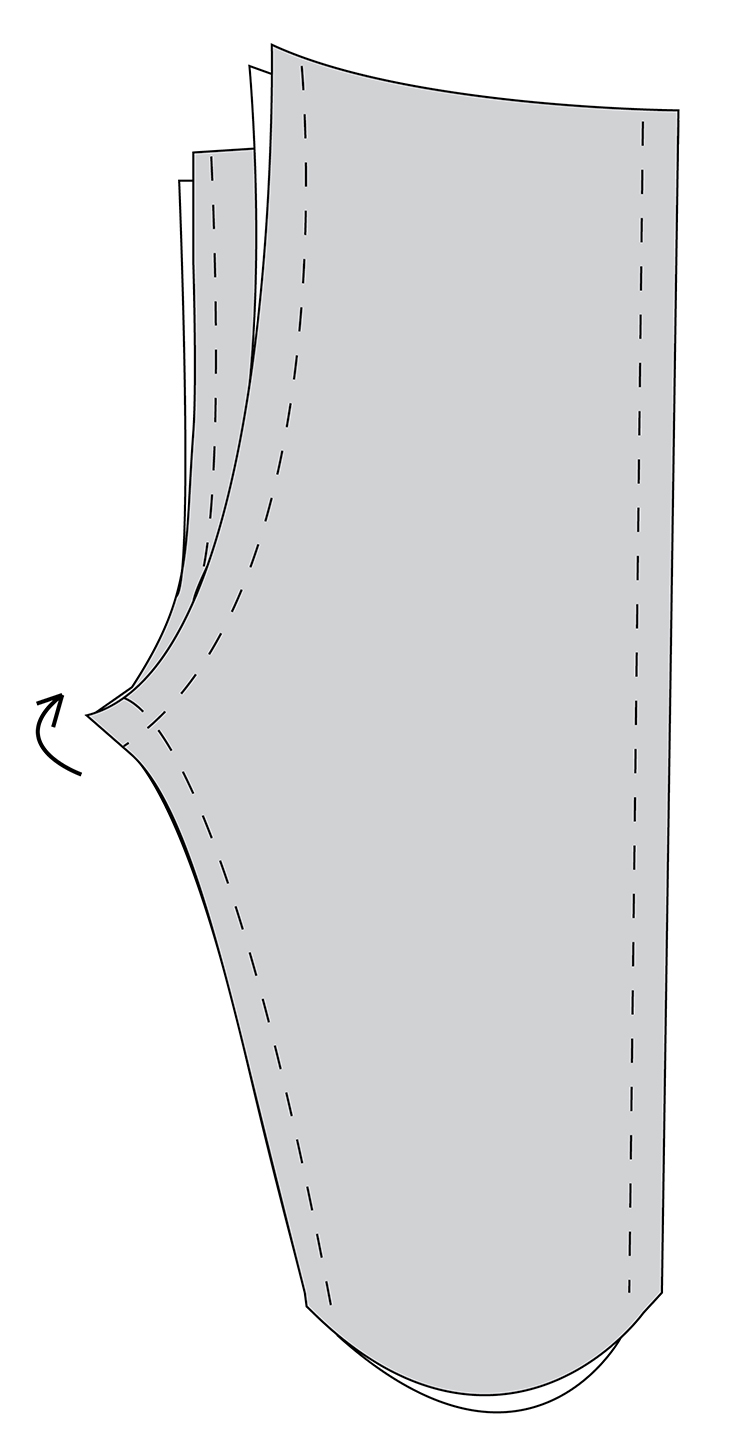 4. Turn each pant leg wrong side out. Right sides together, pin each sole piece to bottom of each leg opening, matching heel and toe marks. Stitch together, stretching bottom of leg opening as needed to fit curves of sole.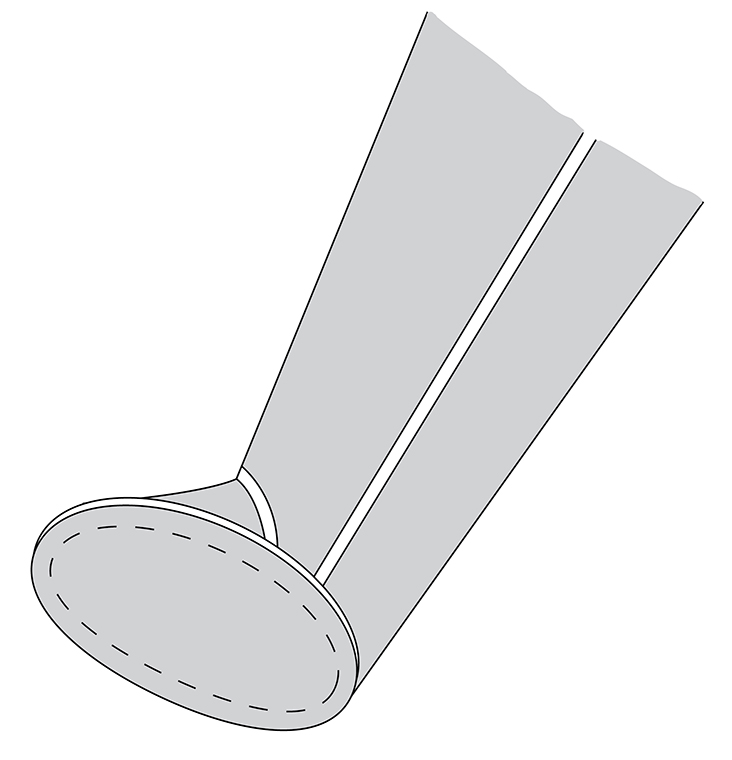 5. Overlap ends of 1″ wide elastic (14″ in length) 1/2″, and secure together using zig zag stitch. Mark both elastic and top of pants in quarters and pin together, matching quarter marks and placing elastic close to raw edge of top of pants. Stretching elastic to fit top of pants, stitch elastic to pants with zig zag stitch, 1/4″ from top raw edge.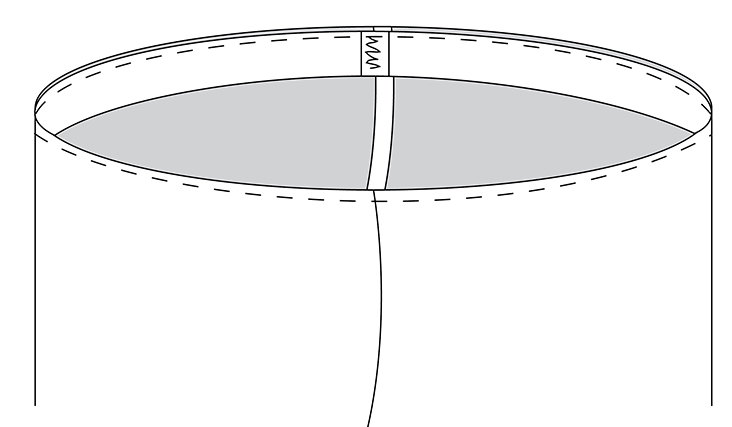 6. Fold elastic and top of pants toward wrong side of pants. Stitch top folded edge in place by zig zag stitching around folded edge (stretching elastic to fit), close to edge of elastic.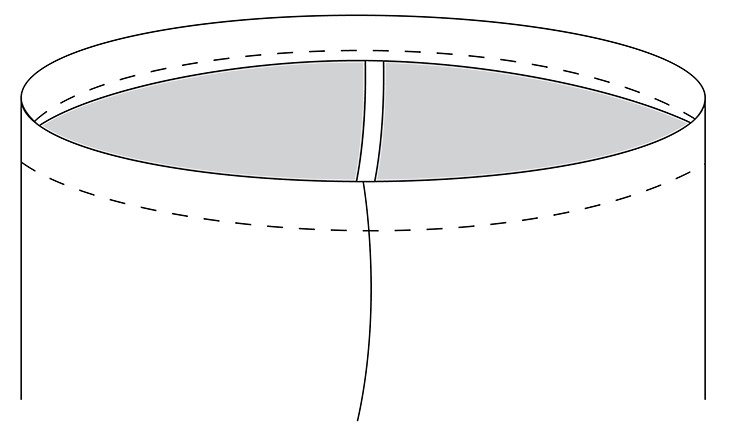 And that's it! A cute, quick pair of baby pants that will guarantee snuggly toes :).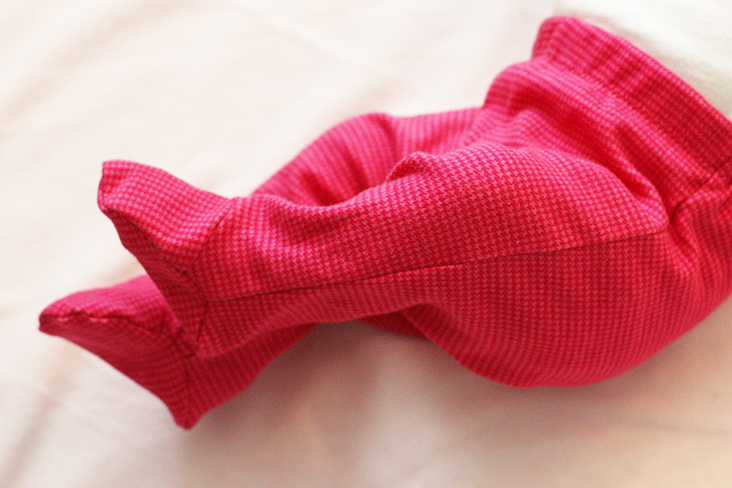 Make sure to tag @sewmuchado on Instagram when you show off your pants!