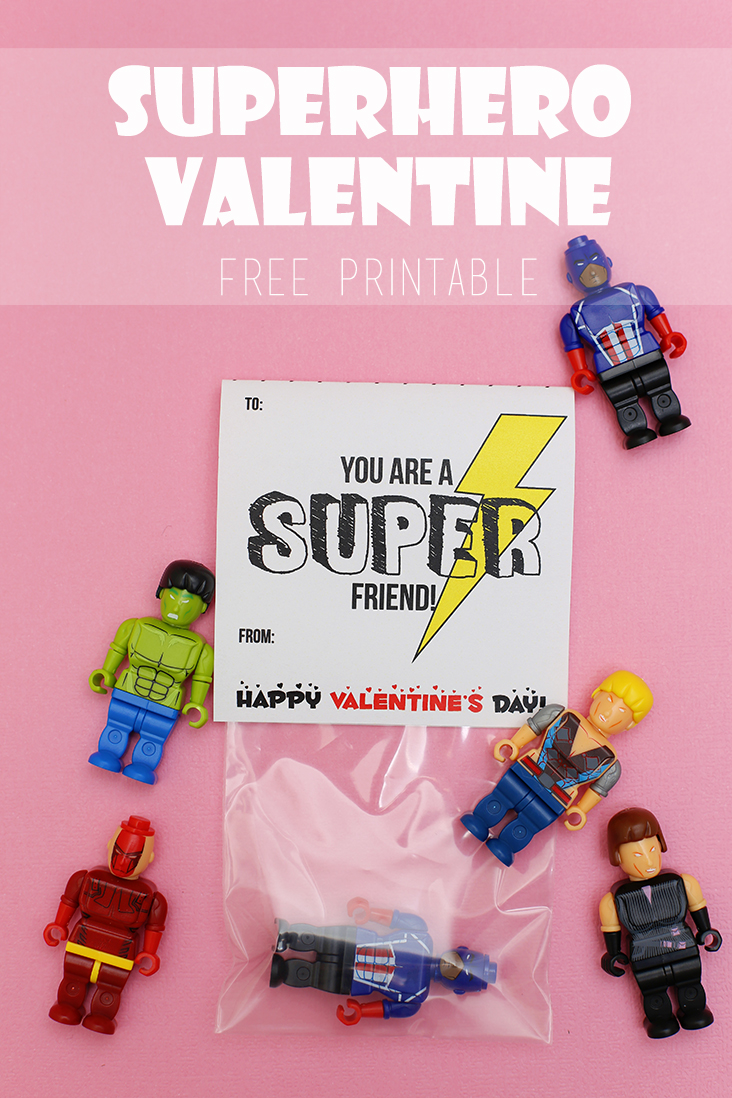 I ended up with some free time ("free" meaning with two kids tagging along rather than four) at Target last weekend, and as usual, had a little too much fun ("fun" = $ spent). But I found a few really adorable things for Valentine's Cards, and am sharing the first with you today, a Superhero Valentine free printable!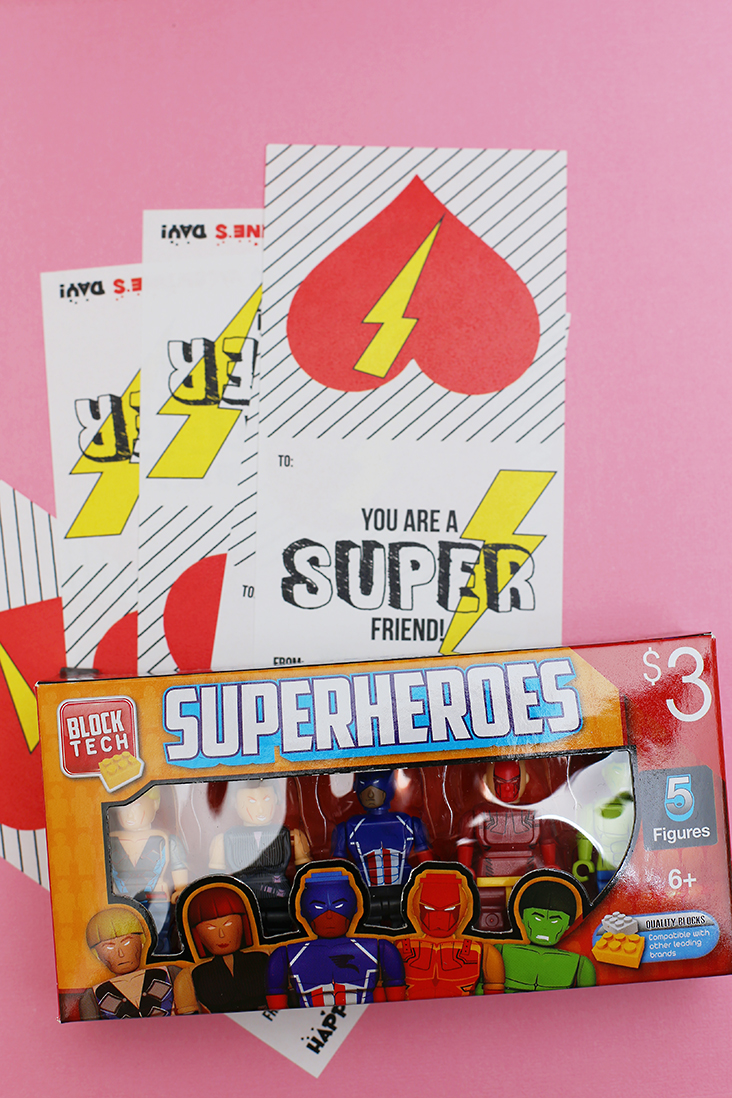 These little guys were just too cute to pass up, so I grabbed about six boxes. Kids love anything mini, don't they? Heck, I love anything mini, so I can't blame them!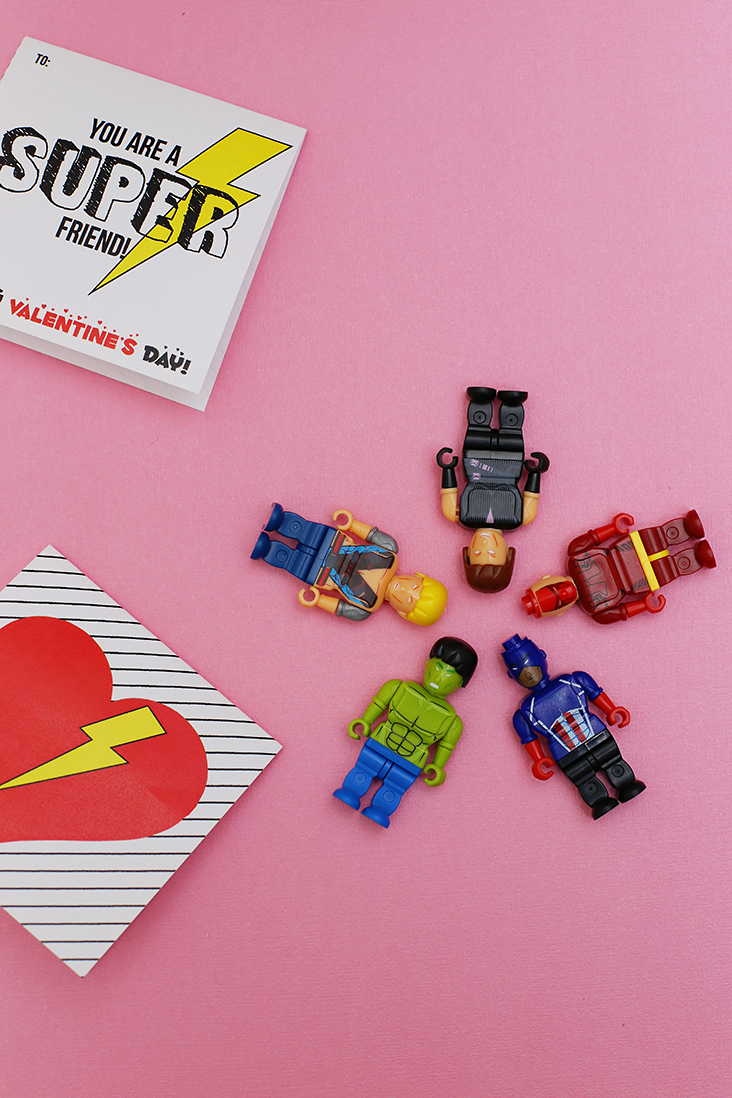 Click over here to download and print the bag toppers.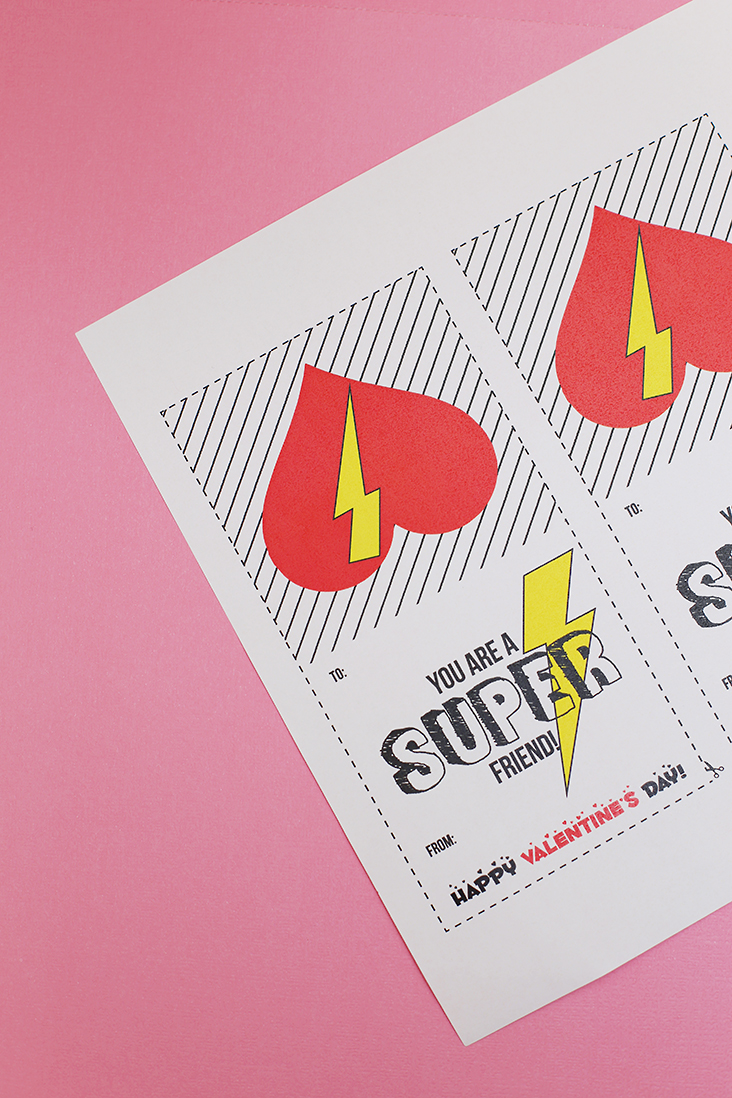 The toppers fit perfectly over 3″x5″ clear plastic bags. Just cut them out and fold in half.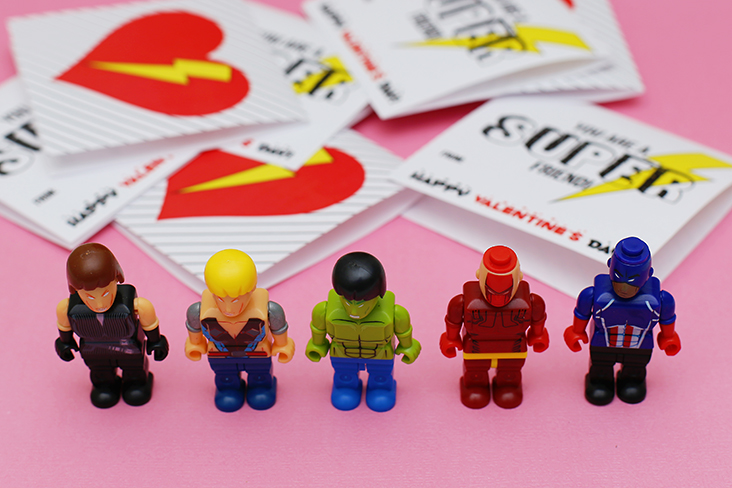 I like to attach them with two looped pieces of tape, one on the front and one on the back. That way there's no staples showing.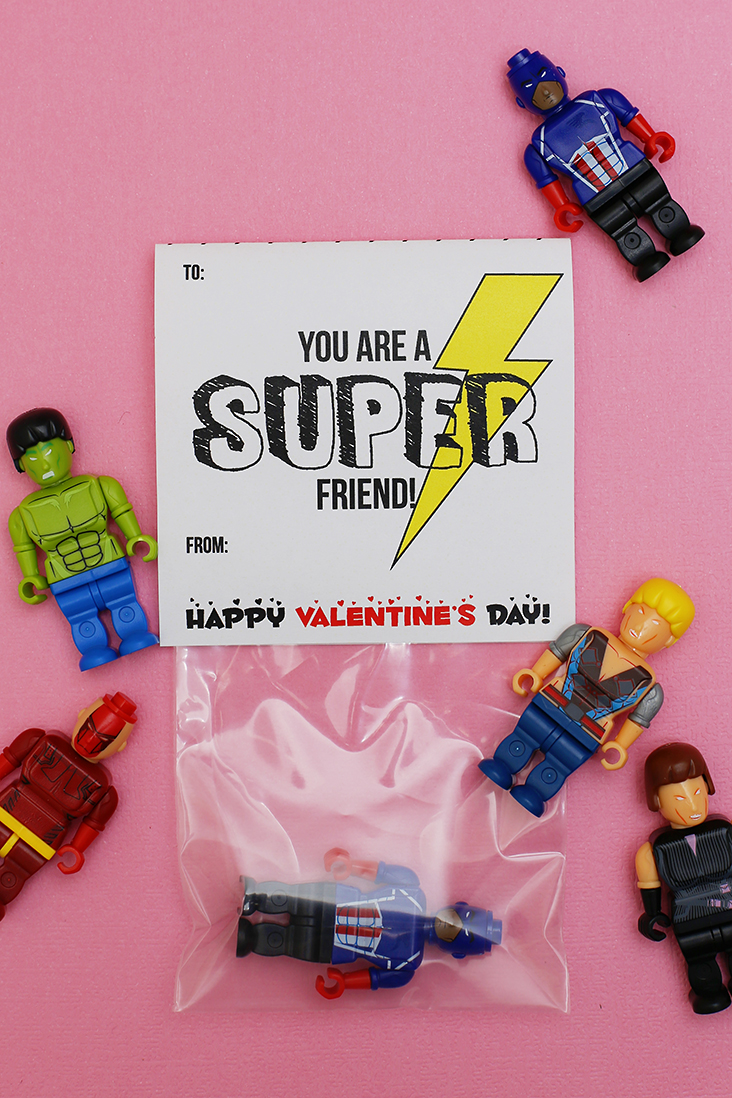 Get your kids to work filling them out, and you'll be ready for Valentine's Day in no time!