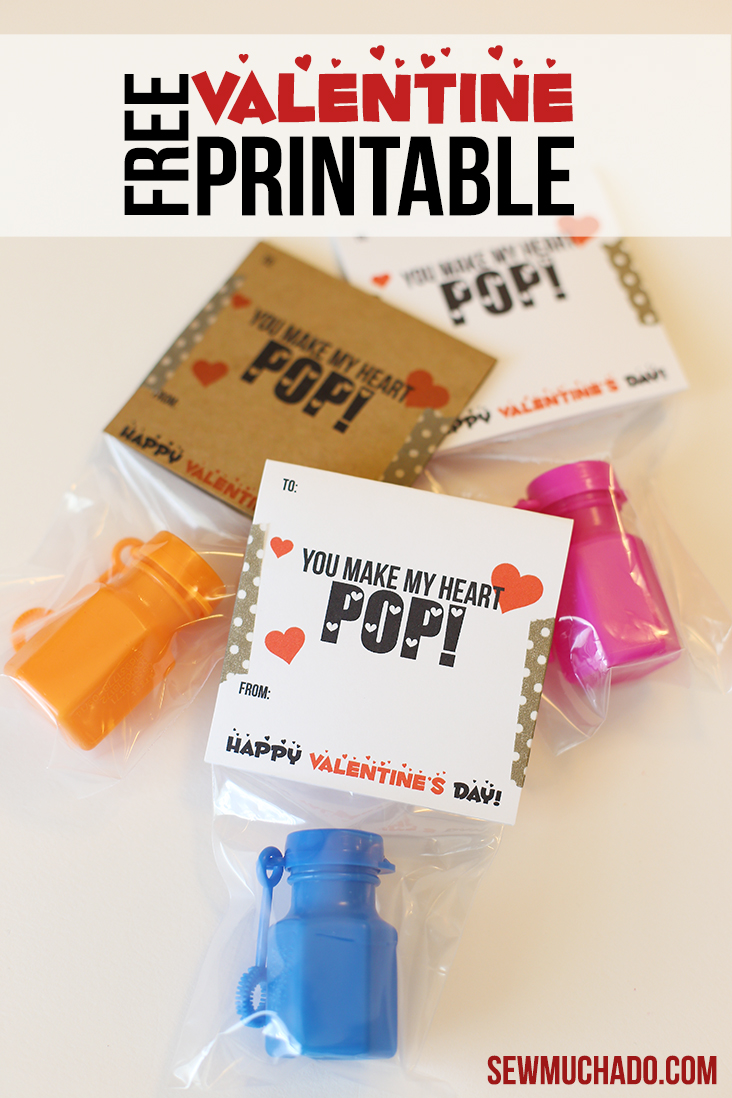 It's February! Valentine's Day is just around the corner, and this week I have two free Valentine printables for you. Each are super easy and fast to put together, and are a non-treat Valentine, which is great because there is no worry about allergies, etc.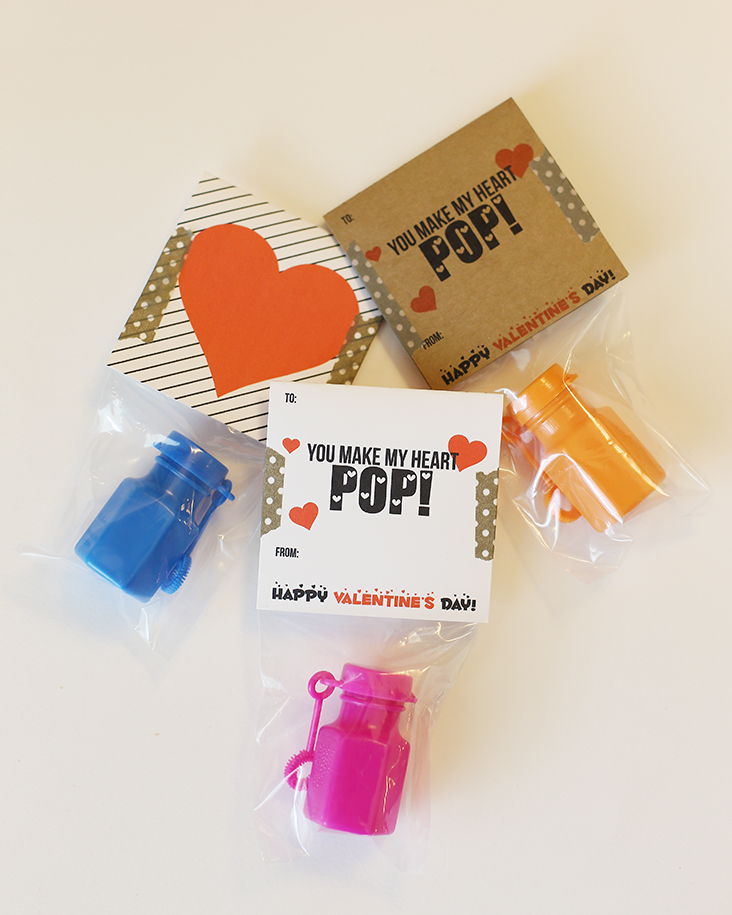 Weston will be giving these out to his Kindergarten class this year, and did a great job helping put them together and addressing each one.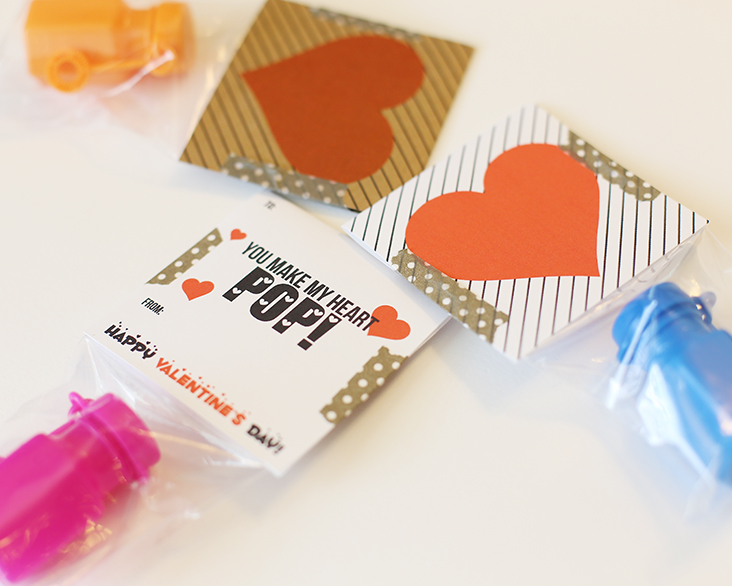 Click HERE to download and print the Valentines, cut them out, and they'll look like this (I used half Kraft paper and half white cardstock):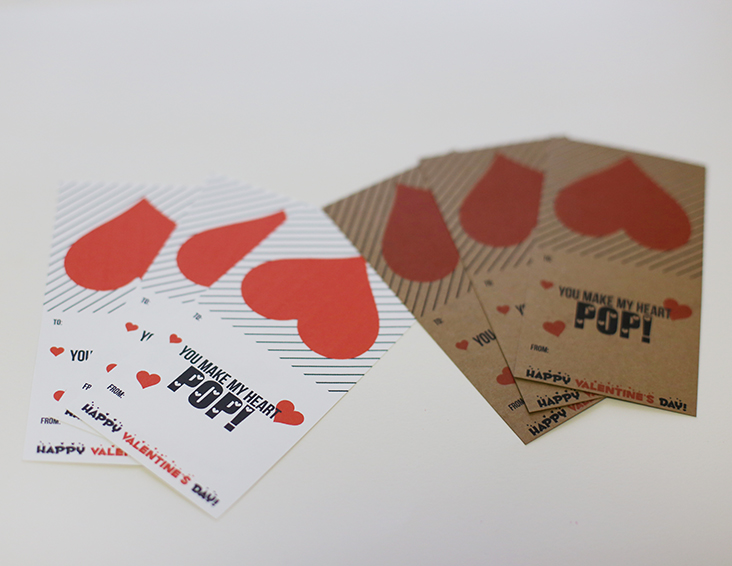 Fold each one in half.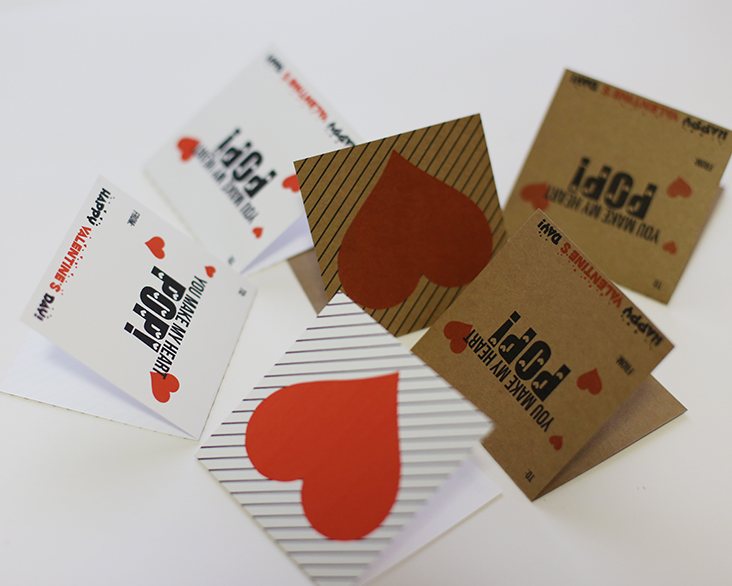 They are designed to fit 3″ wide bags (our bags were 5″ long but you can attach the toppers wherever you'd like on the bags so any length will work). I found the mini bubbles at Target in the party section for about $4 for 24 – I was surprised at how inexpensive they were, but have no complaints!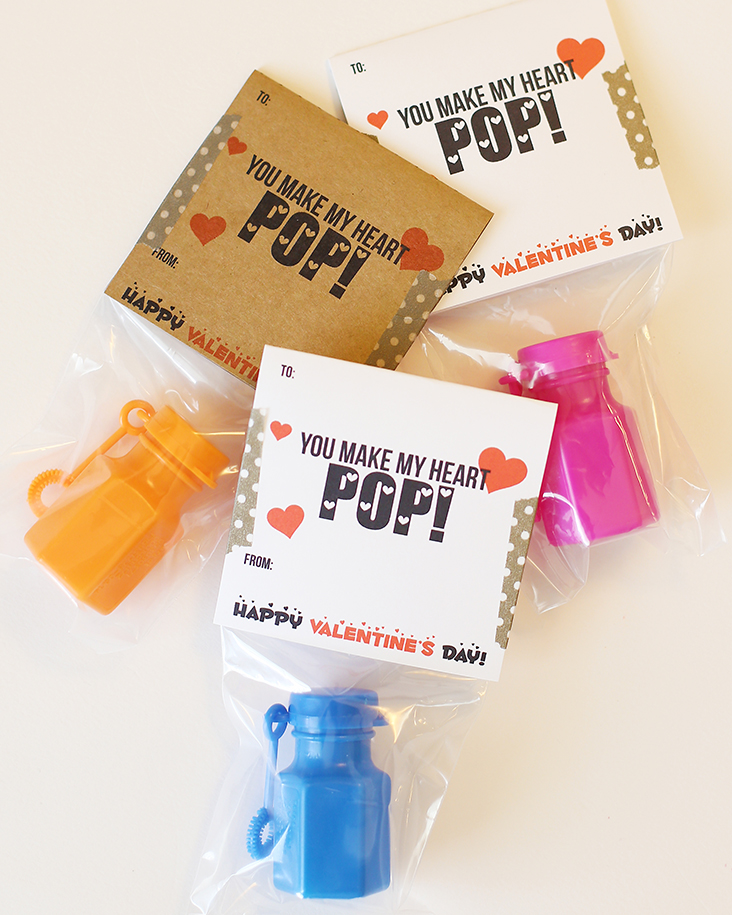 Throw some bubbles into each bag, and staple the topper over the top of the bag. I added a piece of washi tape onto each side to hide the staple (and because washi tape is awesome).
I think I may even like the back of these Valentines better than the front.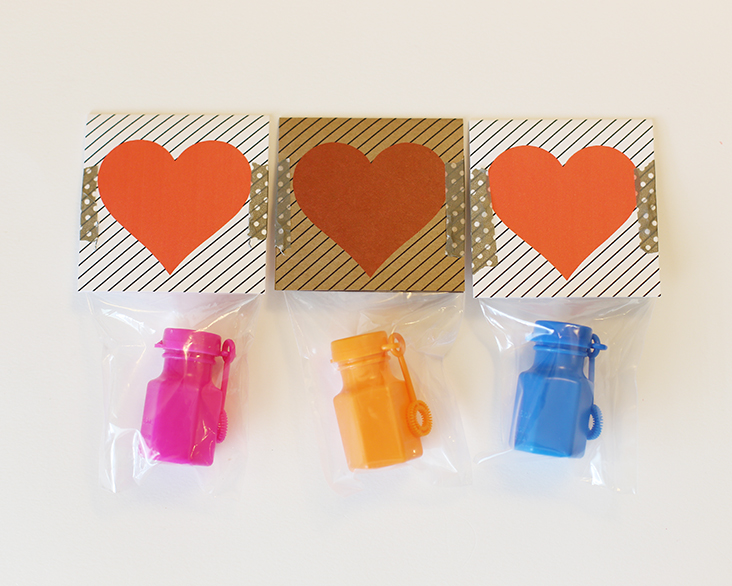 There you have it! An inexpensive, fun, and quick Valentine that will have all the kids bursting with delight! Check back later this week for another easy Valentine idea and free printable!
Get our googly eye free Valentine printable HERE that I shared last year!