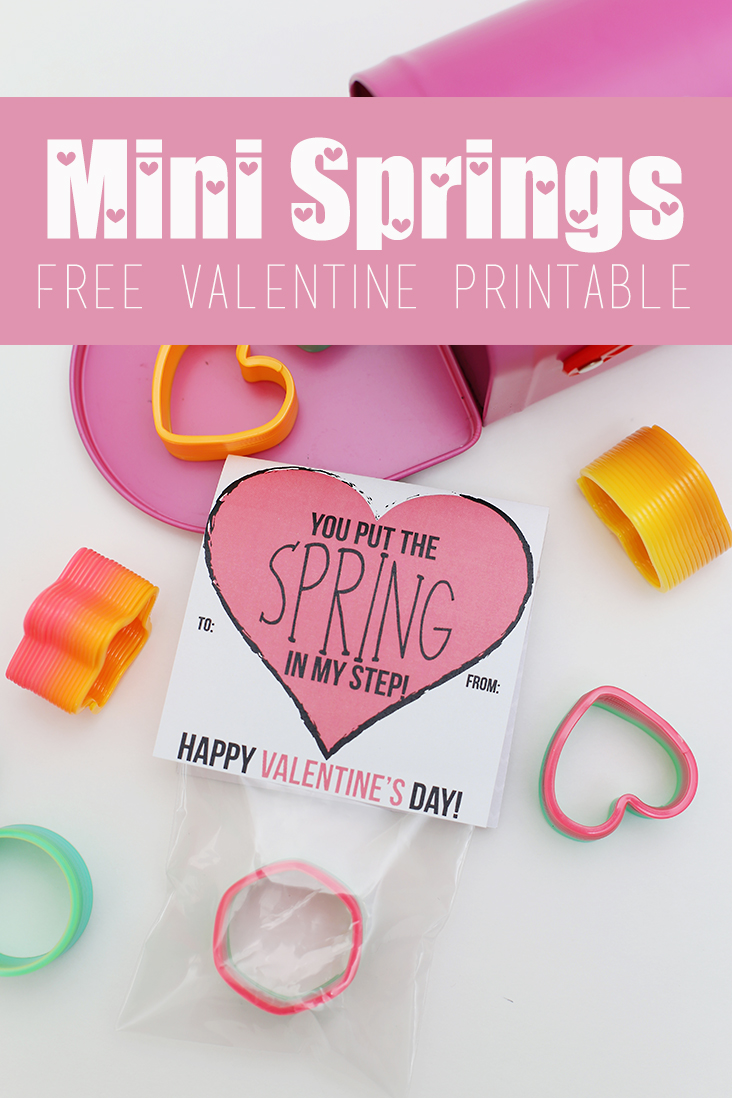 Hi guys! I'm back today with a mini springs free Valentine printable!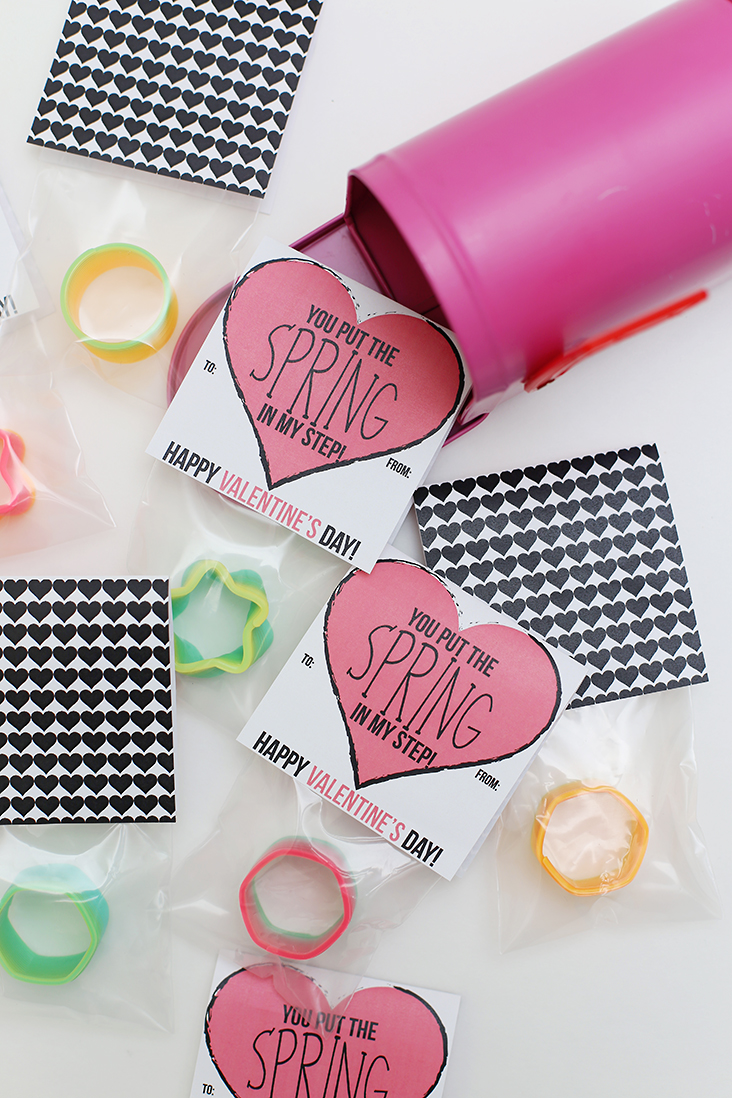 These were super simple and quick to put together.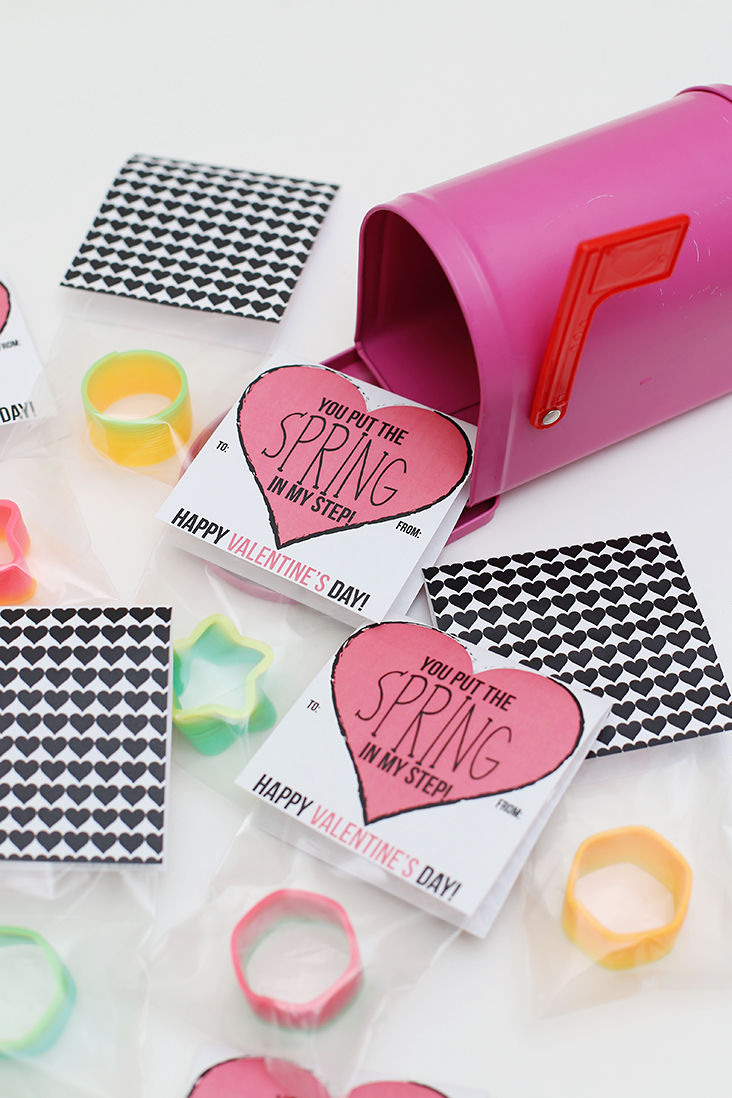 I found the mini springs in the party section at Target, and at $3 for a 12 pack, they make for a fun but really inexpensive Valentine!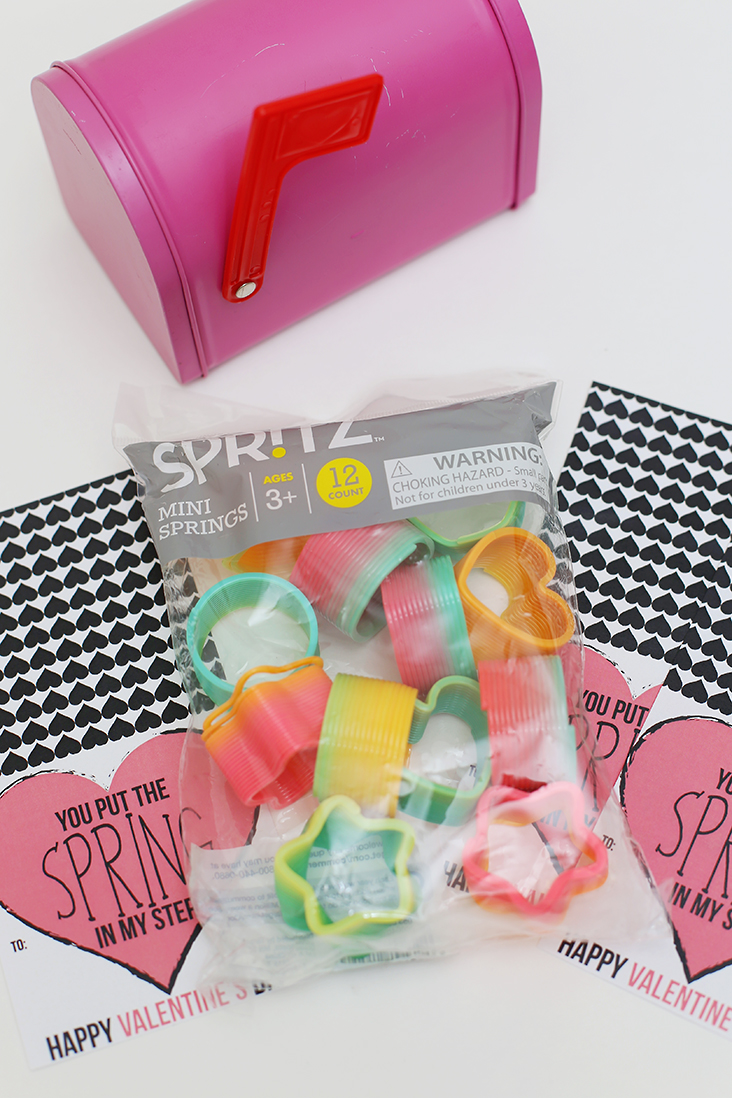 You can go here to download the file. Print out however many pages you need (there are three to a page).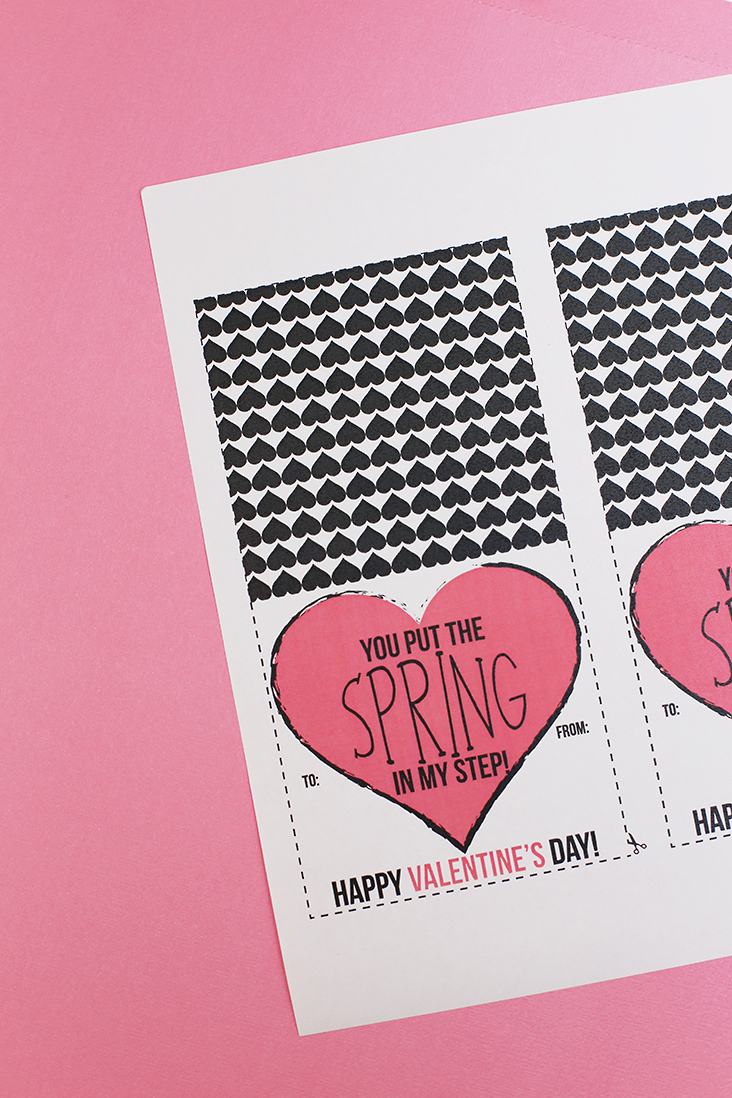 Cut each one out and fold it in half.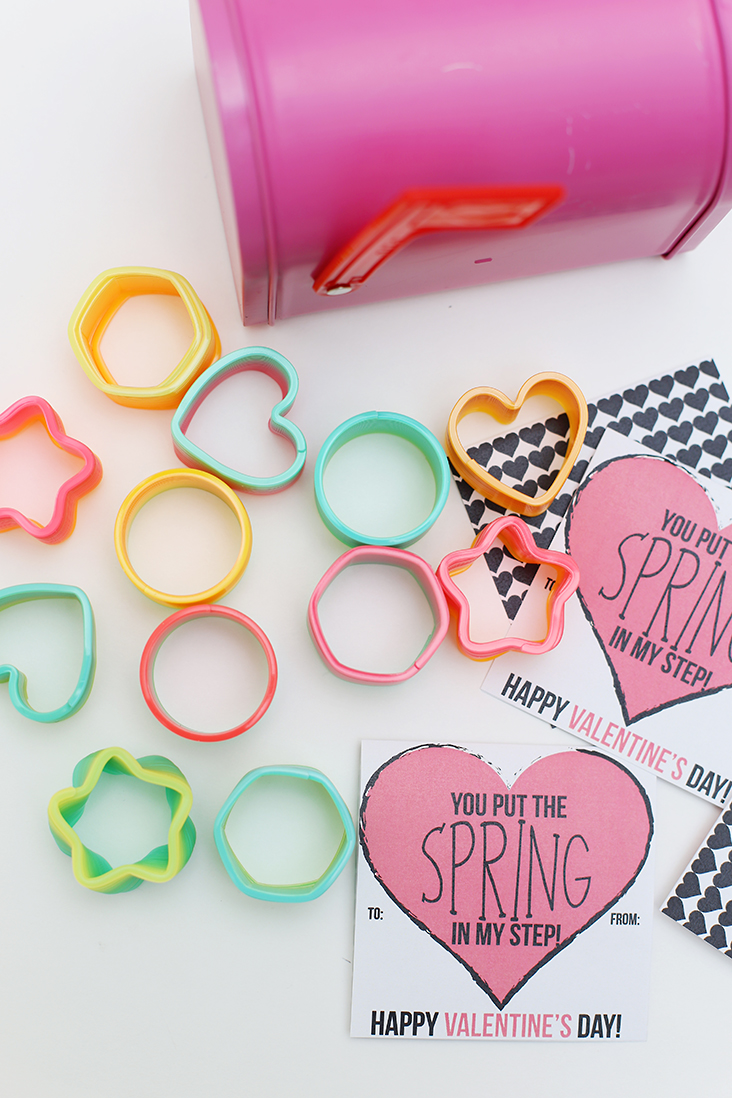 Pop each mini spring into a little bag (the topper fits perfectly on a 3″x5″ clear plastic bag that you would find in the jewelry section of a craft store), and use a couple pieces of looped tape to secure the topper to each bag.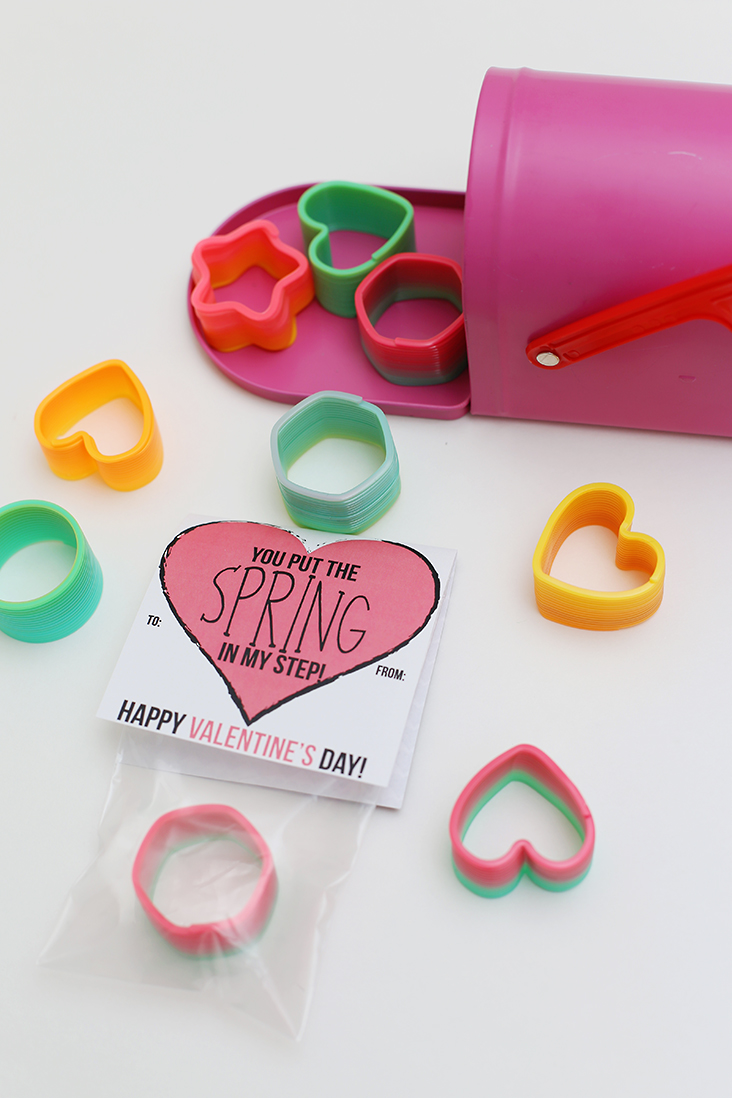 That's it! See if you can get these put together faster than your little one can write on them! That's a challenge I'd likely lose :).