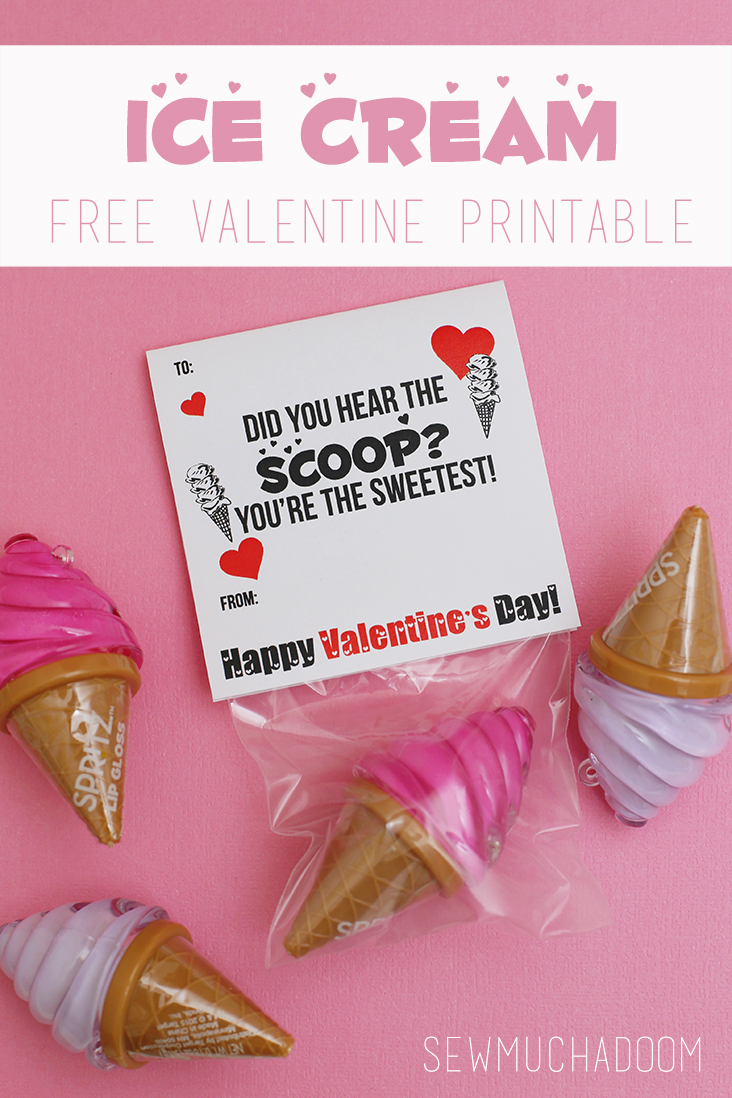 Valentine's Day is almost here! Today I'm sharing the last of three Valentine free printables for you (including ideas for Superheros and Mini Springs). Hopefully this Ice Cream Valentine Free Printable will be just what you need to get your kids ready!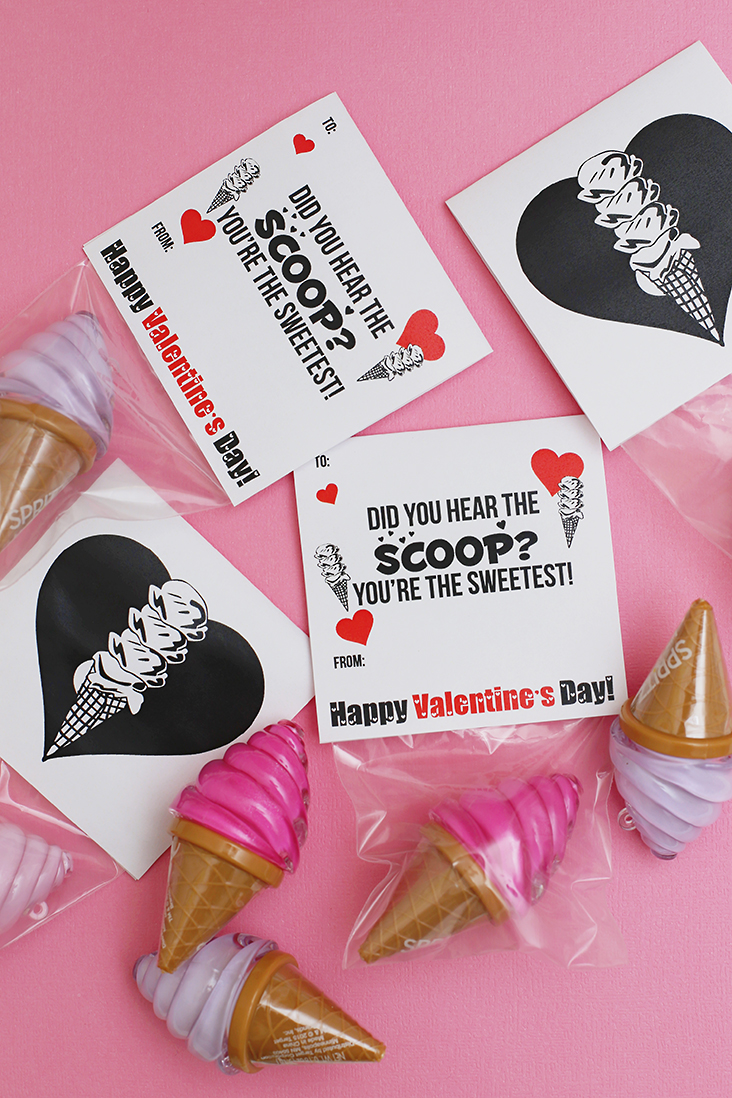 I found these darling ice cream cone shaped lip glosses in the party section at Target. Aren't they cute? You really could use any ice cream themed goodies though for this.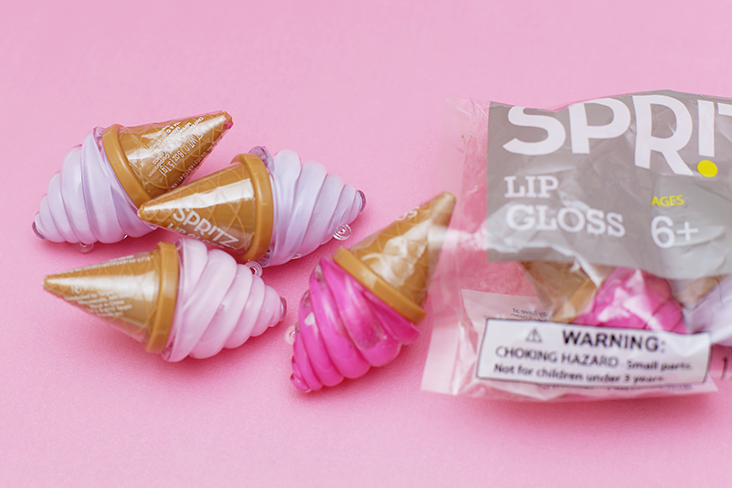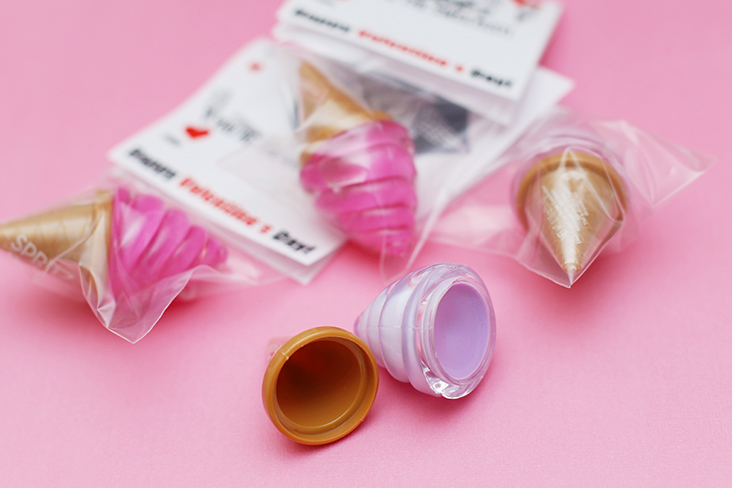 You can download the free printable here. Then print out however many pages you'll need (there are three to a page).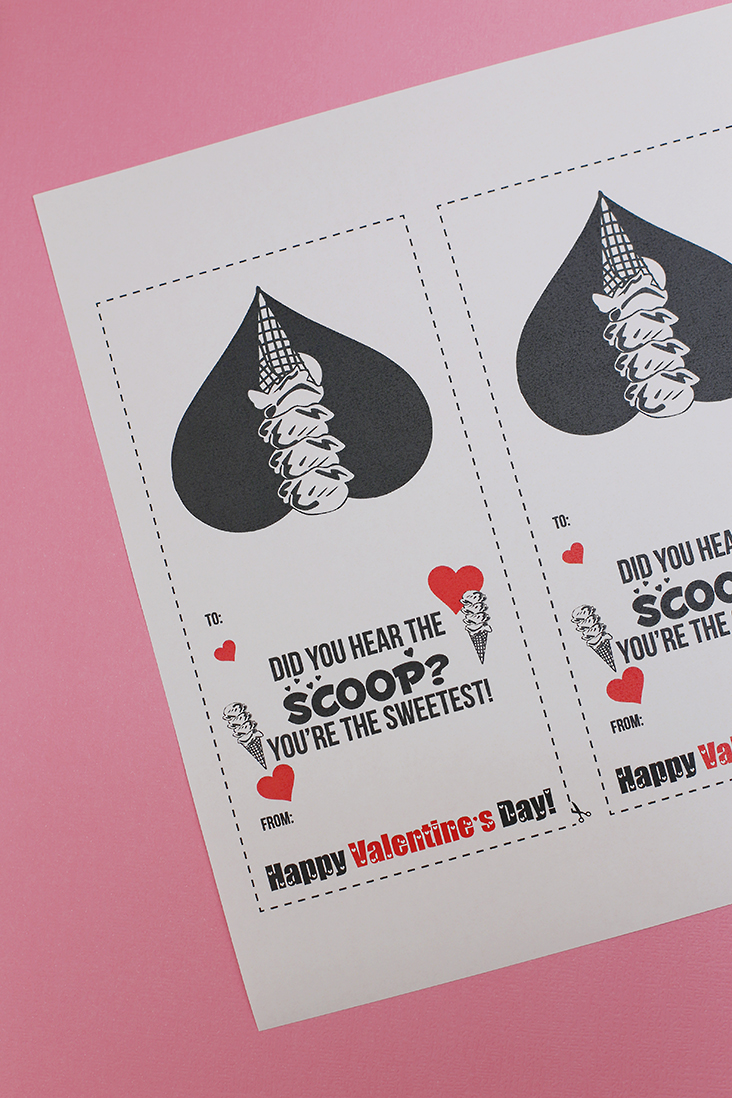 Cut each topper out and fold it in half.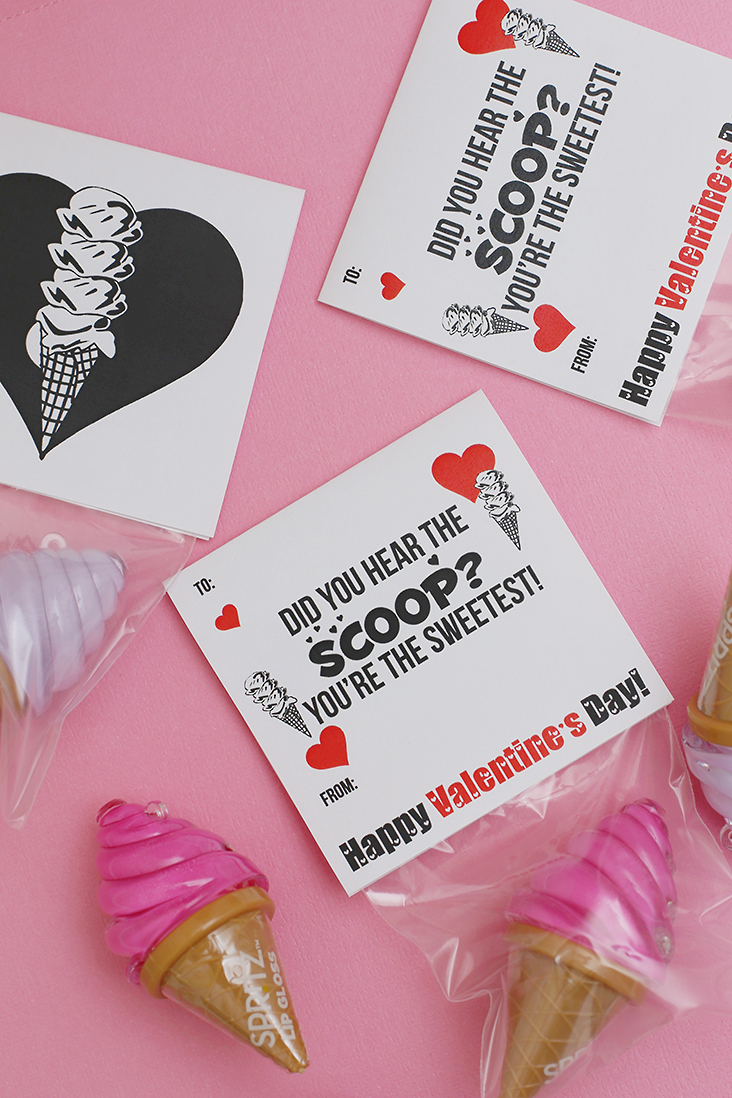 Pop each lip gloss into a clear plastic bag (the toppers are made to fit a 3″x5″ bag perfectly), and secure the topper over top with two loops of clear tape.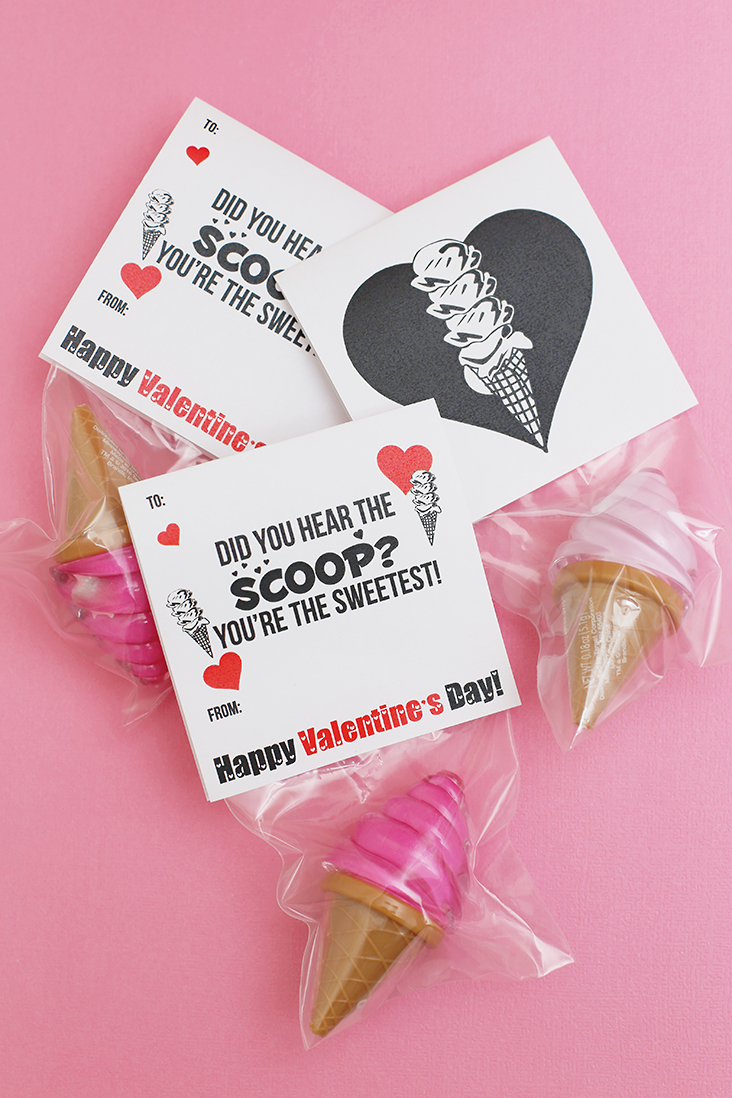 That's it! Get your kids in on the action and you'll have these ready in no time!